06 Feb

New Logo Design and T-Shirt for Annual Members!

Since we first started offering paid memberships in May, we have given annual dues-payers a special bonus Hand Eye Society t-shirt. With all the changes around here, we figured it was time for a fresh new design!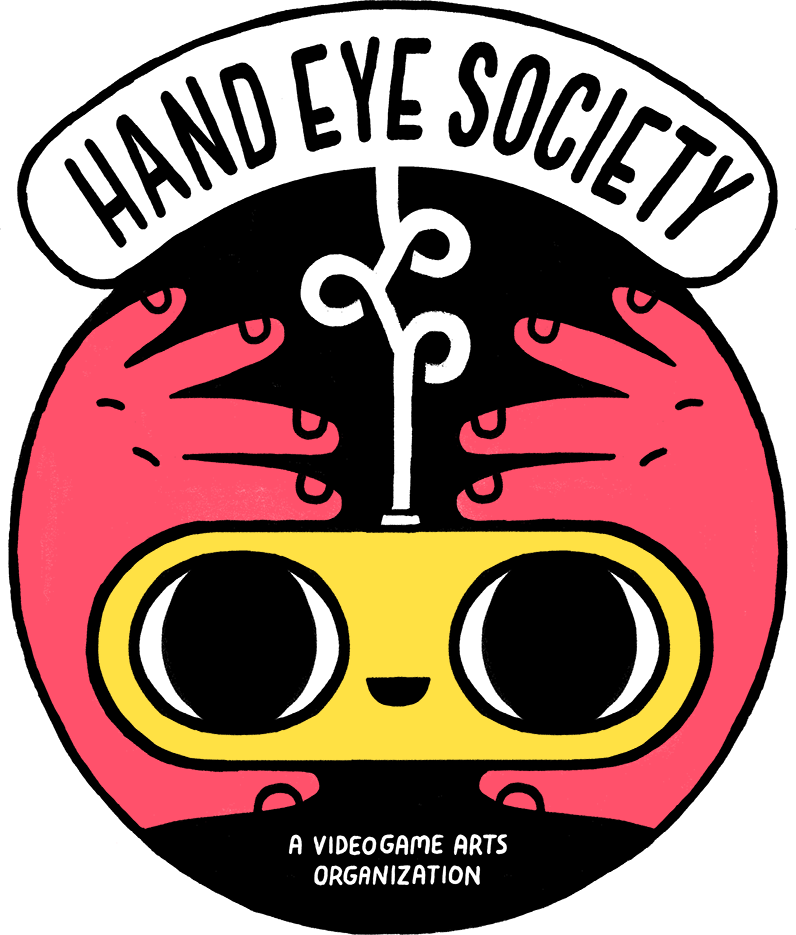 We think this graphic is the perfect metaphor for how we are all, deep down, a big-eyed controller-head creature being embraced by two giant hands. Its unnerving cuteness comes courtesy of the hugely talented 
Josh Holinaty
, who has this to say about himself:
I was born. I played many a video game and drew many a drawing while growing up. After high school I pursued a BFA and graduated from ACAD in Calgary. Moved to Edmonton shortly thereafter and worked as an illustrator and taught illustration at a local college. Now I live in Toronto where my partner is getting her masters at the UofT. Right now I'm still a full-time illustrator and in my spare time I'm curiously trying to develop games. I believe games can be healthy good fun for everyone. I think cats are cool but I don't have one … yet.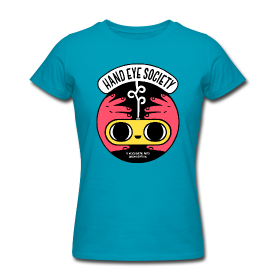 If you were considering membership, now's a great time — not only will you be supporting our many programs and initiatives, if you choose to pay Annually, you'll get a
free t-shirt with the above design
in addition to members-only voting rights in our
upcoming annual general meeting
. We are also hoping to steadily increase the number of regular workshops and programming we offer, so members can look forward to some excellent discounts when we start rolling those out.
---
More news aka how Sagan spent her Saturday afternoon:
Got questions? Get in touch at: info@handeyesociety.com