29 Dec

Videogame Arts Around the World in 2016

As the last post recapped, we were pretty busy in Toronto in 2016. One of the things that keeps us inspired is seeing what other people are doing in the videogame arts community internationally — it shows us that we're part of a growing movement of collectives and organizations that view videogames through an arts and culture lens. Plus last year many of our international game pals suggested some of the games we ended up featuring in the Hand Eye Society Ball!

We put a call out to like-minded groups for their 2016 highlights and got a dozen responses covering cities like Montreal, Amsterdam, Buenos Aires, New York, Milan, Melbourne, Brighton, Utrecht, Vancouver and Berlin. Enjoy!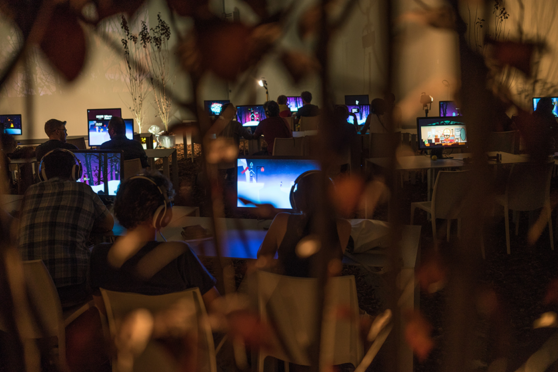 Pietro Righi Riva from Italy writes: "In September, the Milano Game Festival offered an entirely new format – a real play hall with many seats, similar to a movie theater, in which to dedicate the right amount of time to enjoying immersive interactive experiences. For one week, all participants played each night a different game for two hours, met the authors, and shared a common experience to discuss and remember. (photo by Alex Camilleri)"
---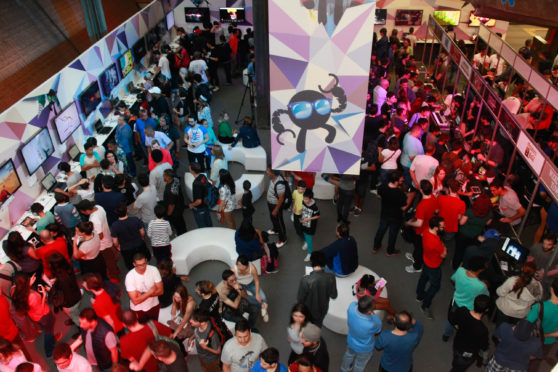 Marina Pecoraro from Brazil writes: "BIG Festival (Brazil's Independent Games Festival)  is the first festival in the marked focused on the independent production of games in Brazil and the only one in Latin America. In its fourth edition, BIG has consolidated in 2016 as the largest business HUB in Latin America for local and international developers. Take a look at the video of the last edition. Next year BIG Festival is gonna happen from June 24th to July 2nd, in Sao Paulo, Brazil."
---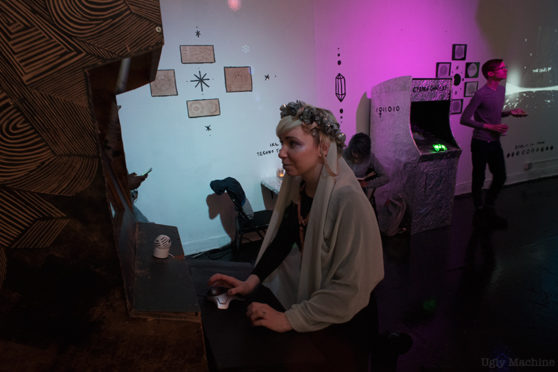 Lauren Gardener from NYC writes: "This was from Kara Stone's 'Mystical Digital' exhibit at Babycastles back in May. Photo by 
Emi Spicer
."
---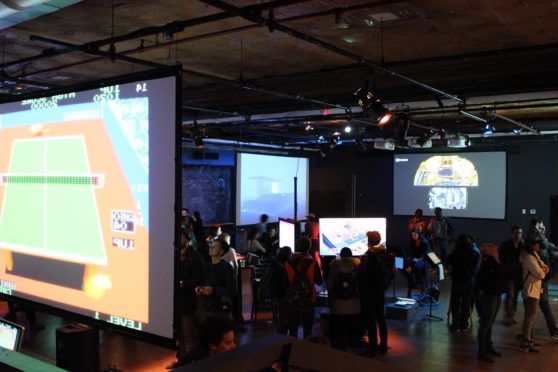 Davis Cox from New York City writes: "I curated
ArtCade
 this fall for CultureHub in La MaMa Theater for our second year, with nearly 30 titles selected from multiple organizations, including Sheep's Meow, Finji, NYU Games Center, and Games for Change. Panels during the weekend included discussions on the independent games marketplace, journalism, and an in-depth artist spotlight on Robert Yang –
videos are located here
."
---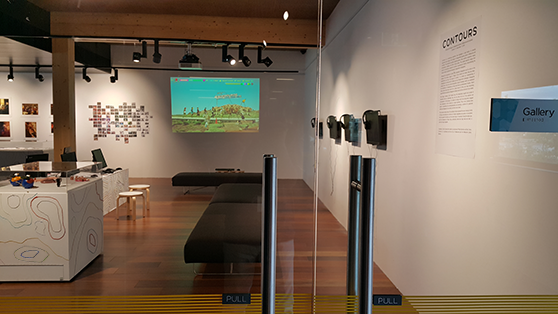 Chad Toprak from Melbourne writes: "This year my lovely team and I put together
Contours
, a month-long videogame exhibition in partnership with the City of Melbourne. Contours explores a brief history of the fringes of independent games in Melbourne and Australia. The exhibition has a large variety of work on display, including playable games, artwork, photography, videos, sculptures, zines, artifacts and other cultural gems. The curated selection ranges from quirky to provocative, personal to political, inspirational to festive, demonstrating the unique variety of grassroots Australian independent games. We also had several feature nights throughout the month, including an In Conversation series with three very special guests as well as a New Arcade night with Australian local multiplayer games. Check out photos from the
Opening Night
and
New Arcade Night
. We're also working on an exhibition catalogue that'll be available on our website."
---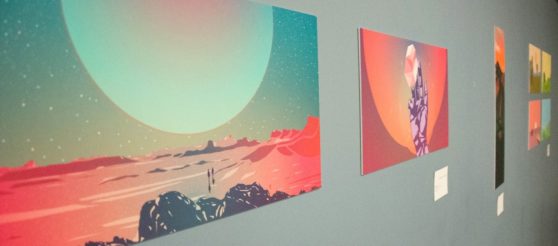 Kitty Calis from Utrecht writes: "BROEIKAS was a three-month pop-up exhibition and workspace in the back of cafe BROEI. At its heart, BROEIKAS was a simple idea that arose from games being still intimidating to the outside world, not knowing that they can be more than Call of Duty. With free workspace for local designers and an exhibition of independent games, a bridge was created between developers and coffee lovers."
---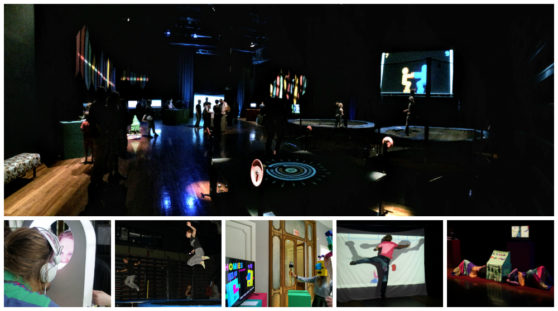 Zuraida Buter writes: "In 2016 
zo-ii
curated 
Incubate Arcade
 together with
Reverse Landfill
for the Incubate festival in Tilburg (NL). Incubate Arcade 2016 explored intimacy, alternative controllers and the work by female indie devs in a 4-day exhibition with 35+ games & installations. During
Incubate Arcade: Conversations
, (international) artists shared their ideas and experiences with the audience through workshops, panels and talks.  
zo-ii
curates and documents events focused on playful culture and games. Check out the
events calendar
with events from around the world!"
---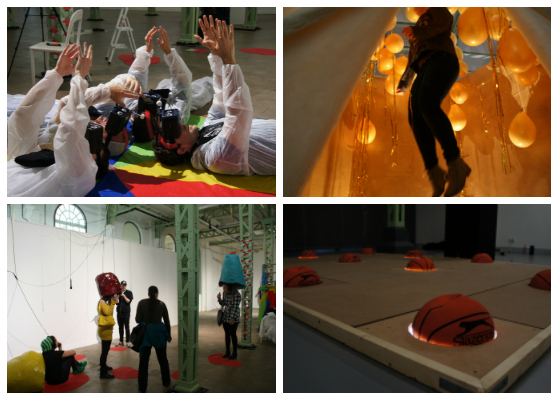 Iris Peters from Amsterdam writes: "With
Playful Arts Festival
we ran a couple of events in 2016. We focused on the playful body this year and hosted
masterclasses
, workshops, talks and playful experiences in collaboration with other festivals. We also commissioned a
playful labyrinth
and worked with different universities & art schools, culminating in a one day event called 
Playful Arts Sessions
, pictured above.
Playful Arts Festival
 explores the intersection of interactive performing arts, visual art and playful design with a focus on social interaction and is an initiative of
zo-ii
and
Wave of Tomorrow
."
---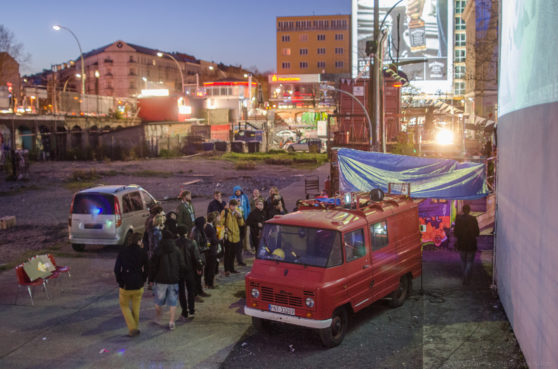 Lorenzo Pilia writes: "The 5th edition of the
A MAZE
 International Independent Videogames Festival took place in late April, as part of the International Games Week Berlin, attracting artists from all over of the world. It featured 3 days and nights of games (indoors, outdoors, in a pool!), talks, panels, workshops, screenings, awards, performances, parties, watermelons and the usual unclassifiable stuff which makes the event unique, such as Sos Sosowski's
Fire Truck Open Sound System
(pictured above, image by Jens Keiner –
see more here
)."
---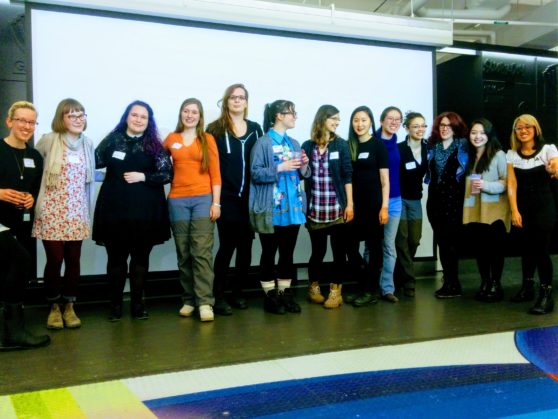 Rebecca Cohen Palacios from Montreal writes: "Pixelles,​ in collaboration with​ Festival Montréal Joue​ and WB Games Montreal​, celebrated ​sixteen new makers who created their first game, from start to finish, in just six weeks. ​​With over 200 people attending the Pixelles Game Incubator showcase, we're proud to have such a supportive community welcome new game developers to this medium. Bonus: PBS' Qulture even
featured this as a part of their documentary
."
---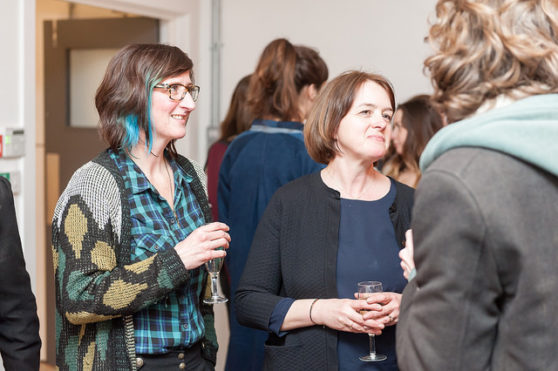 Jo Summers from Brighton England writes: "As part of the
Spring Forward Festival
, and Women's History Month, Press Fire to Win hosted Pixels and Prosecco, an evening of talks from women who create games, playful experiences and events, with fizzy wine and cake.  Speakers included: Alex Grahame, Helen Kennedy, Mink ette and Maf'j Alvarez. 
Photos here.
  Pop up Arcade returned again to Brighton Digital Festival – bigger than ever before.  Featuring and supported once again by Unity. 
Photos here
."
---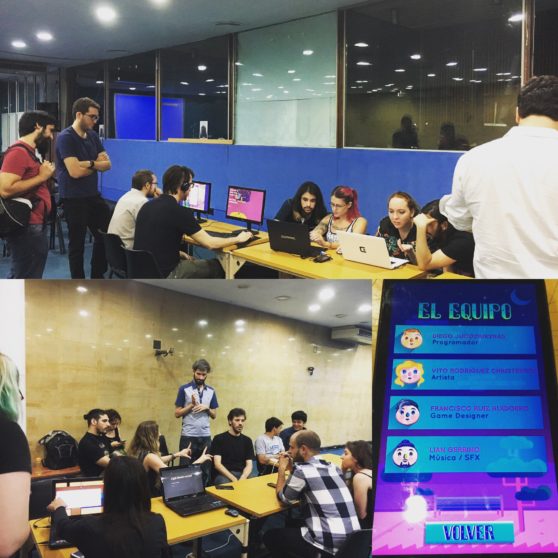 Lujan Oulton from Buenos Aires writes: "Game on! El arte en juego organized a series of talks and game jams promoting women's involvement in videogames and the use of games for serious causes. The highlight of the year was the 'Sex & Games Jam' promoting sexual rights and gender equality. "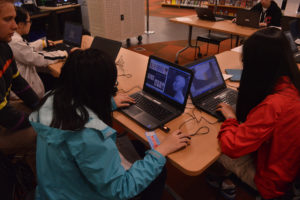 Last but not least, Ian Nakamoto from Vancouver sent some nice pics from the 3D modelling course he ran for Game Curious Vancouver! Many thanks to Maurice Grela, Leanne Roed and the Richmond Public Library team for coordinating the West Coast iteration of the
Game Curious
initiative.
---