28 Dec

The Videogame Arts Around the World

As the last post recapped, we were pretty busy in Toronto in 2015. One of the things that keeps us inspired is seeing what other people are doing in the videogame arts community internationally — it shows us that we're part of a growing movement of collectives and organizations that view videogames through an arts and culture lens. We put a call out to like-minded groups for their 2015 highlights and got 14 responses covering over a dozen cities: Montreal, Cape Town, Kyoto, Amsterdam, Buenos Aires, London, Helsinki, Chicago, Melbourne, Perth, Brighton, Austin, and Vancouver. Enjoy!
---
Helsinki
Patrick Jarnfelt writes: "The Lyst Summit aims to bring light and love to a somewhat controversial subject in games; even though romance, love and sex are some of the most natural aspects of human behaviour, it is not portrayed very often, or very well in games. In 2015 our symposium was held at the cosy WHS teatteri Union, Helsinki, and afterwards we travelled to the beautiful island Vartiosaari, close to Helsinki city center. The island is inhabited by a handful of artists and we were camping there."
---
Vancouver
Alex Vostrov writes: "The big event for Full Indie in Vancouver was the 2015 Summit. We've had 500+ indies come together to mingle and to listen to some great speakers. We had Valve do a live VR demo, the Darkest Dungeon team talk about navigating Early Access, Matt Thorson discuss Towerfall design and a bunch more. You can check out recordings of the talks here."
---
Austin
Wiley Wiggins writes: "This year Juegos Rancheros partnered with Humble Bundle to put together a weekly bundle full of games from Fantastic Arcade, which raised money to commission 6 new games by indie developers, and funded the construction of six mini arcade cabinets that we used to bring the games to places like Fantastic Fest, Marfa Film Fest, and the Museum of Human Achievement. This was part of our continuing efforts to show off the creativity happening in the world of games to other arts and culture festivals."
---

Chicago
Ryan Wiemeyer writes: "​​Bit Bash is an interactive arts festival that celebrates video games by throwing wickedly cool events in Chicago. At our 2015 event we had over 50 games, curated art exhibits, live music and over 1400 attendees. For info on upcoming events check out our website  or to see past events, check out our tumblr."
---
Brighton
Jo Summers writes: "Press Fire to Win hosted: Pop Up Arcade, a three-day event celebrating alternative games, with a party, games exhibition, and talks from developers and artists, as part of Brighton Digital Festival. In 2015 we had live music performances from Chipzel and Shirobon, and free beer kindly supplied by Unity! Press Fire to Win organises alternative games events and meet-ups in Brighton throughout the year – we have a Twitter, if you want to find out more."
---
Perth
Louis Roots writes: "After touring the western world for three months, including the spectacular Hand Eye Society Ball, the Perth-based SK returned to Australia and threw a party in Melbourne, on the one day between Australia's big games conference, GCAP, and convention, PAXAUS. Featuring dick pic simulators and a controller made from sex toys, the show was a display of games that would never be represented in the mainstream, and it went amazingly until it was shut down by the cops. See the photos here."
---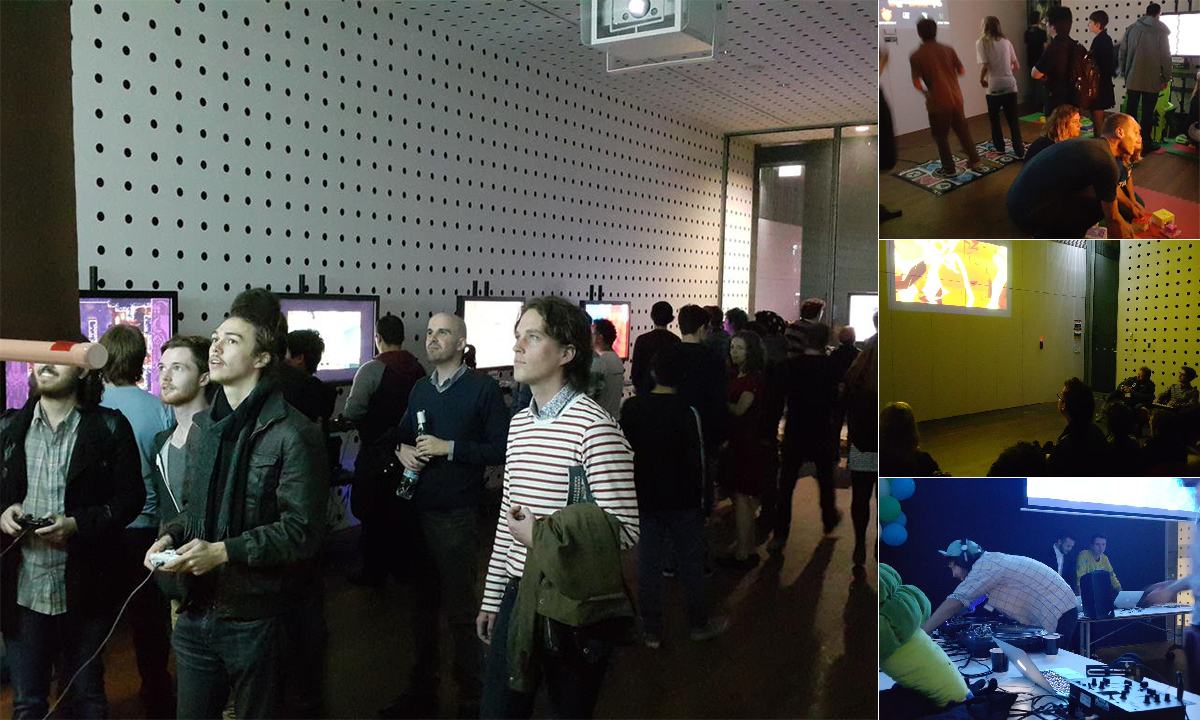 Melbourne
Chad Toprak writes "In 2015, Hovergarden hosted 'This Is Probably A Party', an afterparty for Freeplay, Australia's longest running independent games festival. We had a lineup of over 15 international videogames for people to play together and around each other, at the rooftop pavilions of RMIT's Design Hub in the heart of Melbourne. Hovergarden is a curatorial duo, co-directed by Chad Toprak and Andrew Brophy, and is dedicated to contributing to and celebrating the growing culture of independent games and the new arcade."
---
Montreal
Rebecca Cohen Palacios writes: "Teacade was our lovely, afternoon tea parlour x arcade event. We had homemade treats, tea, amazing speakers who spoke on alt games/art, curated games, and quiet blanket forts for relaxing away from the crowds ♥ !"

Carolyn Jong writes: "Princess of Arcade, the arcade party formerly known as Prince, was one of the biggest events of the year for the Mount Royal Game Society (MRGS). The radical party featured 15 wonderful games created by LGBTQA folk, people of color, and women, alongside two DJs, at a gorgeous club in Montreal's Gay Village. For more info about MRGS, and the other events we run, check out our website or join our Facebook group."
---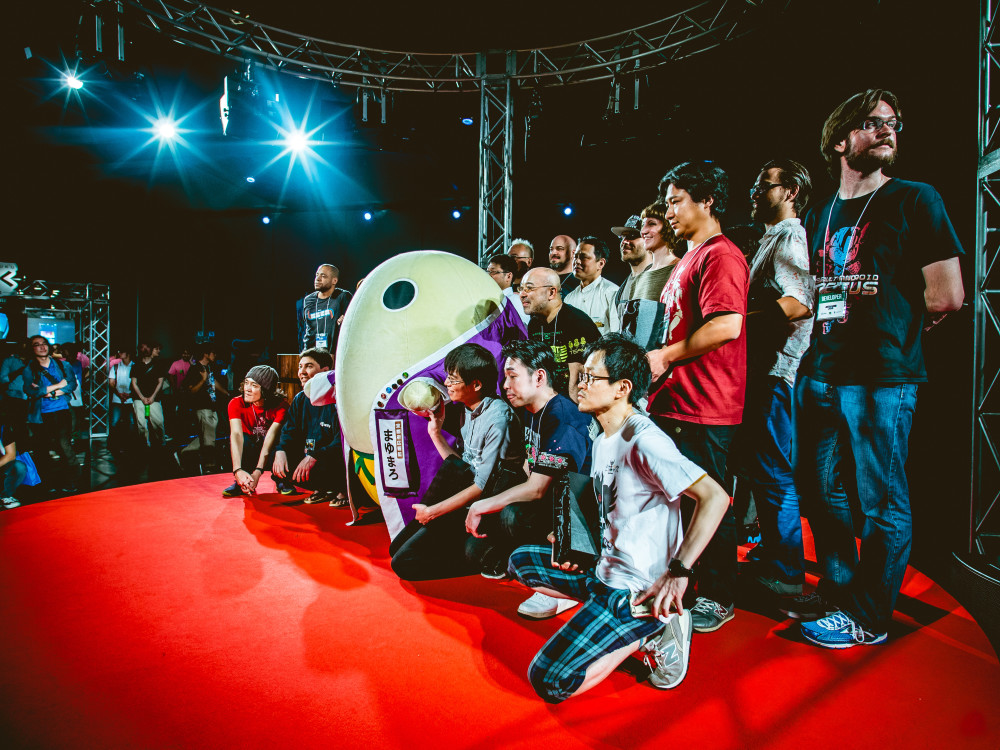 Kyoto
Kelly Wallick writes: "BitSummit was founded 3 years ago and marked the first fully indie focused gaming event in Japan. Held each year in Kyoto it aims to support the growing independent developer community and shine an international spotlight on Japanese games. BitSummit 3, in 2015, was organized with the help of a newly formed collaboration of local and international companies called the Japan Independent Games Aggregate."
---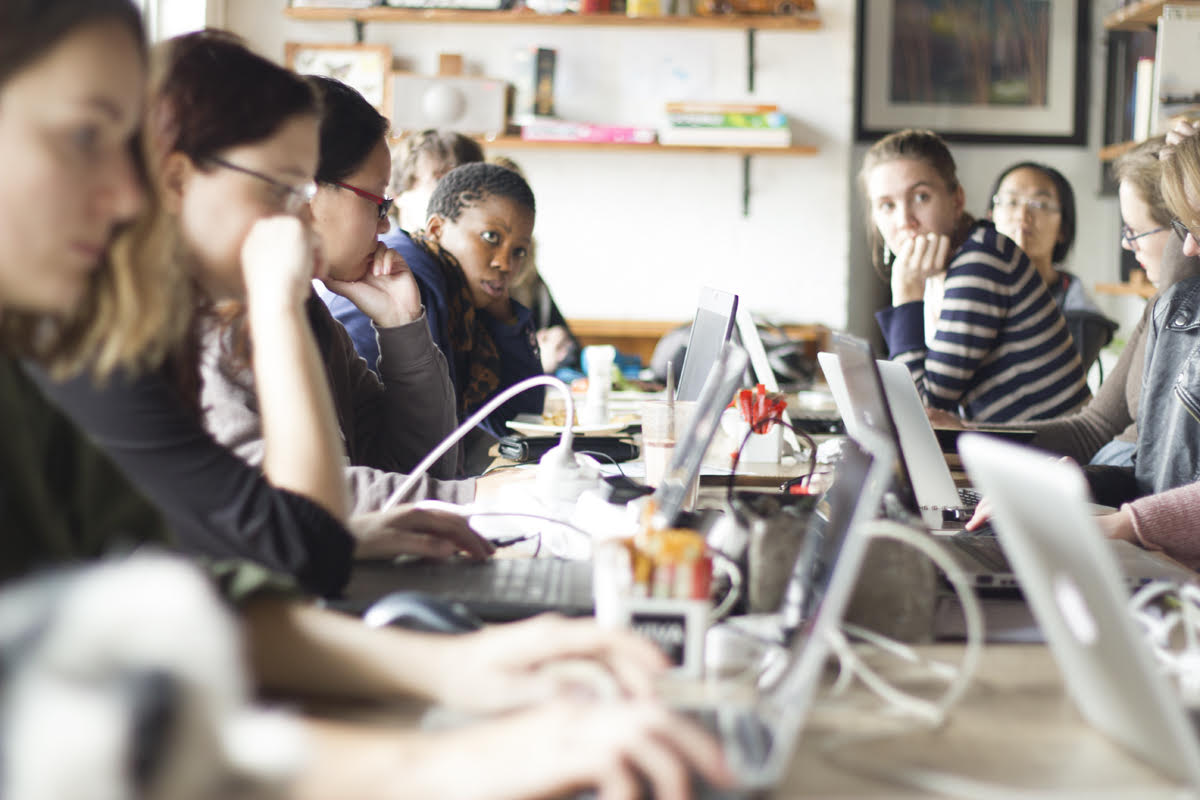 Cape Town
Richard Pieterse writes: "2015 was the best year ever for Super Friendship Arcade! We threw four radical parties, built a bunch of new controllers, started a bevy of new games… Inspired by the work of Dames Making Games we formed our own organization The Amber Key Collaboratorium aiming to help bridge the space between the local game development scene and women who want in. The first two workshops were fantastically received and we are eagerly anticipating 2016!"
---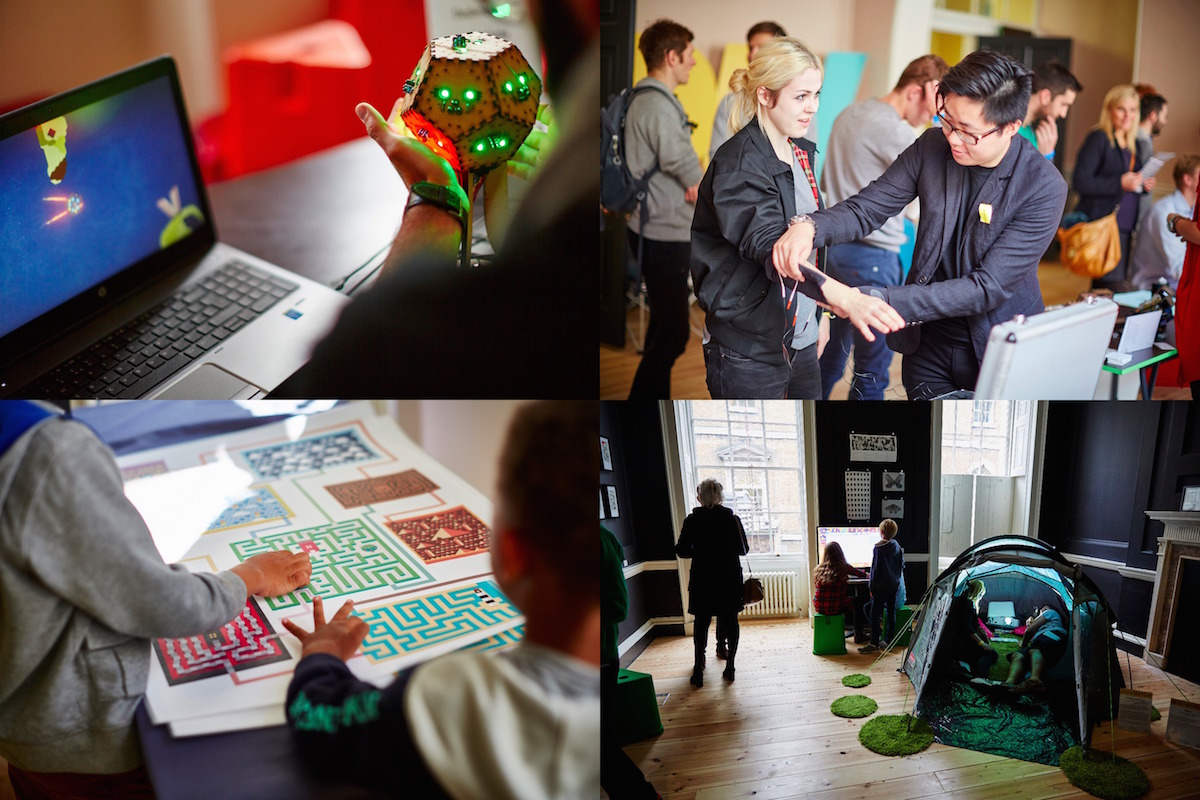 London
Holly Gramazio writes: "Now Play This is a new London festival of games and play – board games, street games, video games, playable drawings, anything that responds to the world through play. It ran at Somerset House from 4-6 September, combining existing games, new commissions, workshops and talks."
---
Buenos Aires
Luján Oulton writes: "This time the main theme of Game on! El arte en juego was the DIY culture, we opened an international call and it resulted in over 20 works from Argentina, United States, Ireland, Italy, Perú and France. All in exhibit for 10 days within the principal public electronic cultural center of Buenos Aires: The Cultural San Martin."
---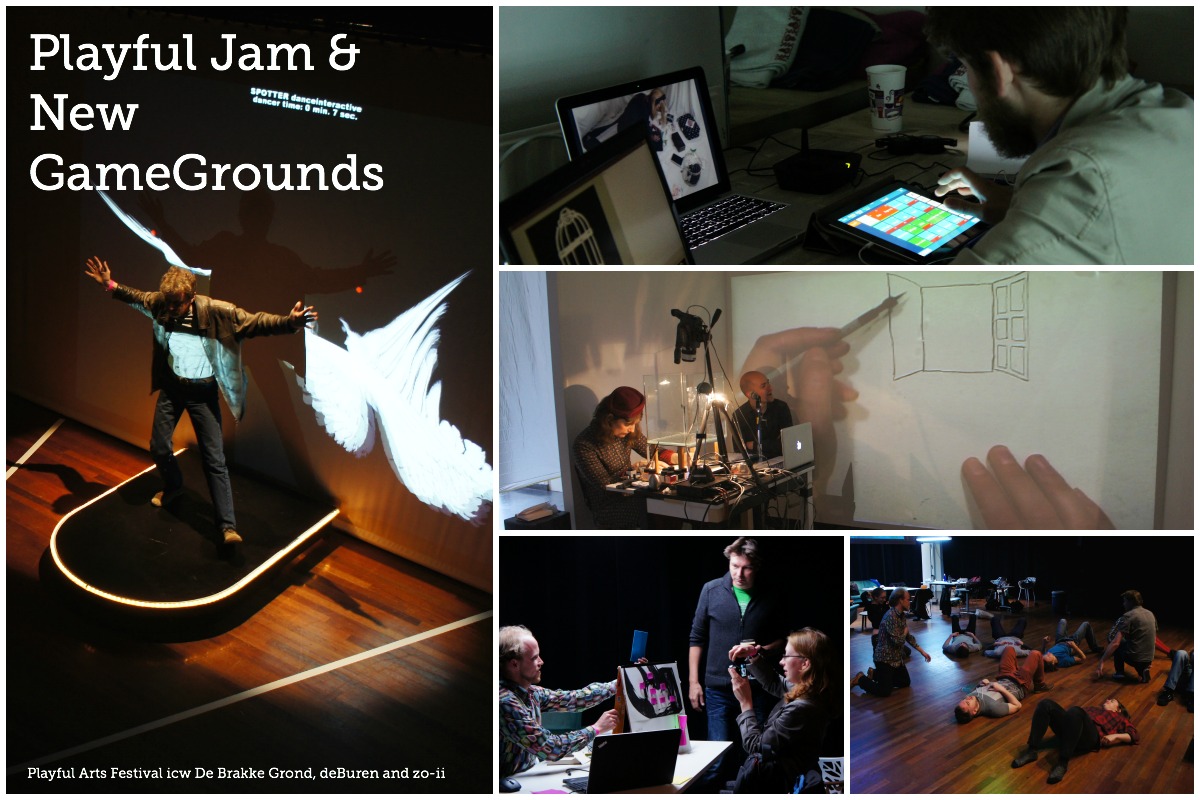 Amsterdam
Zuraida Buter writes: "New Gamegrounds was a two-day mini-festival that brought together the worlds of games, theater and performance. It featured talks, an exhibition, performances, games and a playful jam. During the jam artists, designers and performers got together to create playful works in 18 hours. The mini-festival was a collaboration between Playful Arts Festival, theater De Brakke Grond and zo-ii. Playful Arts Festival (PAF) continuously explores the cross-overs between interactive performing arts, visual art and playful design with a focus on social interaction."
---
Do cool game arts stuff and would like to be included in a round-up next year? Email us!