01 Feb

February's Fleeting Flurries: Monthly Newsletter

The weather may be fickle, but there's one thing you can (almost) always count on — and that's the HES monthly roundup! With EGLX, GDC, the HES AGM, and an avalanche of job opening and grant deadlines about to tumble upon us in March, we would love to be able to say that February is the calm before the storm. We would, but we'd be lyin'. February is JAM-PACKED in its own right, with info sessions, workshops, meetups, and more! There's a ton of job opps and submission deadlines this month, so be sure to scroll all the way to the bottom.

PSA: If you ever get the urge to eat a certain bi-coloured packet of laundry detergent, or make any references in jest to such an activity, consider subscribing to Google Calendar instead. They'll sit you down and make you watch this Youtube video on repeat until the very thought leaves your head.

WHERE TO JAUNT – TORONTO GAME EVENTS
February 2
The Hand Eye Society is having our very first Conflict of Interest Info Session so members and other interested parties can be informed before voting at the soon-to-be-announced Annual General Meeting! Come on by to find out what changes to our policies are being made, and how they might affect artists and staff. Doors open at 6 at the Commons in 401 Richmond, and we'll start the meeting at 6:30.
February 3
Unity 3D: Intro to Game Development for Artists! Learn to use Unity3D a popular game engine with revolutionary potential in artistic applications with Sam Roberts. Be introduced to its capabilities to combine sound, video, virtual and augmented reality, and animation with audience interaction, and publish your work on the internet.
Don't forget: HES Members also get Members discounts for Trinity Square Video workshops! E-mail sagan@handeyesociety.com to register.
February 8
Community-centric design blends UX and game design into an experience that takes viewers into consideration. Learn all about making this happen with Eduardo Sajgalik at Uken Games!

Also Feb 8: Elephant Space is holding a Xmas Present Donation Drive/Bingo Night Fundraiser in partnership with BUNZ. Donate your weird/awkward xmas presents that you don't want to charity! Elephant Space is a non profit organization that provides a drop-in games-based after school program for youth, giving them the opportunity to be supported and have the sense of belonging. The event is  7-10pm at H Bar.
February 10
Dames Making Games is having their Annual General Meeting to discuss insight and input into their operations, finances, and plans for the future! Don't forget to register if you're a qualifying member. It will take place at the future home of TMAC, which we hear is nearing closer to a settlement. We look forward to them moving into their new HQ very soon! You can read more about their progress and how to help here.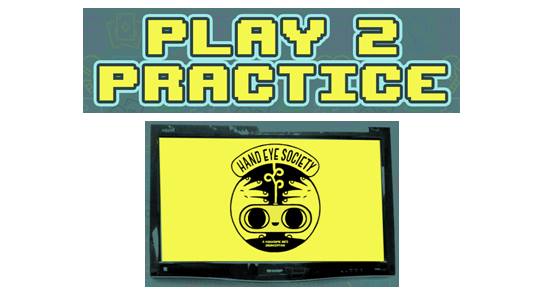 February 17
Are you interested in getting involved with HES as we expand to Mississauga? We're holding an info session for anyone who is interested in participating in our upcoming 'Sauga programming! Whether you're a student, a professional, or a videogame enthusiast, we want you to be a part of our growing community. Come to the Play2Practice: HES General Info/Volunteer Session at 55 City Centre Dr, Mississauga, in room 404 between 1 and 5 PM.
Not in 'Sauga but wanna make some games? GBC Jam is a series of monthly game jam events organized by George Brown College and Randy Orenstein. The date is booked for Feb 17, but you can find registration details when they're updated on the site page.
End the night off with Reptoid Games at their launch party at Meltdown Bar to celebrate their Steam launch of Fossil Hunters. Doors open at 8pm. Get a chance to meet the developers behind the game, grab a few drinks, and get down with some couch co-op games. They will also give out multiple chances to win a free copy of the game so you can take some dinosaurs home with you!
February 21
Are you into VR and what's being developed in VR? VR in Motion is having a panel discussion about VR and AR at House of VR. Let me catch my breath; that's a lot of virtual reality.
Curious about how to make your own music? Electric Perfume is running a workshop on Tidal a programming based audio environment.
February 24
Head out to Electric Perfume to play Star Hero of the Stars, a game which mashes elements of tabletop rpging and improv comedy!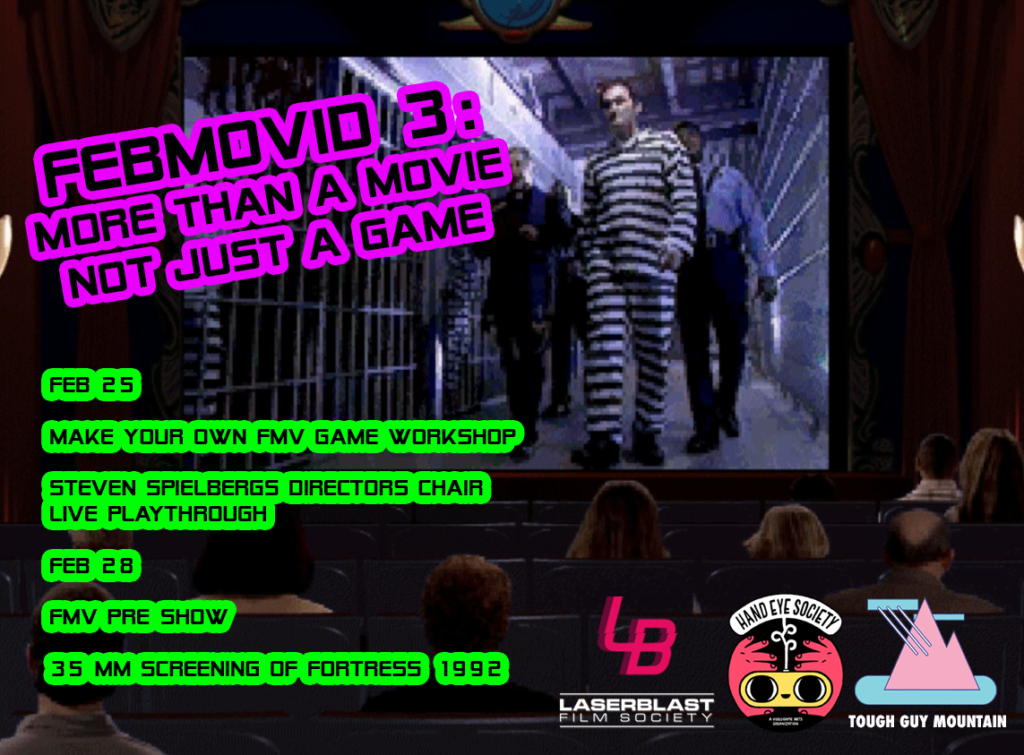 February 25
Once again, videogames and movies collide as The Hand Eye Society joins forces with the Laser Blast Film Society and Tough Guy Mountain for our third annual FebMoVid (February Motion Video)! Come out to the Brandscape at 1136 Dupont St. for a casual workshop where we'll explore  (possibly outdated) video player techniques in Unity, then live-play the infamous Steven Spielberg's Director's Chair (1996). Look for a full announcement soon!
February 28
FebMoVid continues at the Royal Cinema for a very special FMV-themed pre-show, followed by a 35mm screening of Stuart Gordon's Fortress (1992). Co-presented with the Laser Blast Film Society!
WHERE TO HAUNT – TORONTO GAME SOCIALS
February 1
Breakfast GA Club meets first Thursday of the month at Black Cat Espresso Bar.
Drink coffee and write code at Saving Gigi's from 3 – 8pm.
February 20
Join Eat Play Mingle's Bonus Stage at PowerUp Bar! The topic for this month is: Teach Me Something Important in 5 Minutes or Less. This month we've also got some secret presents for our speakers, so sign up here!
February 28
Torontaru is happening at Get Well! Come hang out and have a drink with other devs and game makers.
#ICYMI
Our Oakwood Village Library Residency had its final showcase last month. 7 artists, 7 games, and a whole lot of fun.
The Call for Submissions for Comics X Games closed on the 31st. Thank you so much to everyone who applied, and we're all super excited to play all the games!
Global Game Jam 2018 came and went with the theme of Transmission. We hope that everyone had fun and made something they really enjoyed!
The video recording of Gabby DaRienzo's Toronto Skillswap talk, Marketing for Indies 101, is now viewable on Youtube!
COMING AND GOING ATTRACTIONS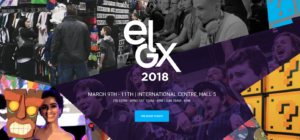 February 18
EGLX 2018 is happening March 9-11! You can apply to be a speaker here or a volunteer here — applications close Feb 18. Stay tuned for many more announcements as the event draws ever near…
February 10/17/24
Interested in getting your feet wet with Blender but don't know where to start? The Toronto Animated Image Society, who you might remember ran the Cuphead talk, are running workshops for beginners!
February 20
TorontoGameDev patrons get free EGLX tickets until Feb 20! From their website: Were you thinking of going to EGLX? You should because it's a great gaming convention here in Toronto! Until February 20th all Patrons at the $4 dollar level or more will get a free weekend pass to EGLX. This will also include a ticket to the invite-only Industry Mixer that happens Friday evening. All you gotta do is head over to our Patreon, contribute at least $4 dollars a month, and you'll get your ticket before the event on March 9th-11th. If you have any questions, let me know on Twitter!
February 24 to April 7
OCAD's Continuing Studies program is offering an introductory course on Unity 3D! Topics include importing and working with 2D and 3D models, setting up game objects, using basic scripts, applying materials, lighting, and sound. Classes will take place every Saturday from 10 AM to 1 PM. Click here for registration details.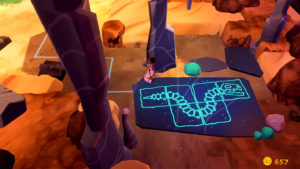 Fossil Hunters!
PAPER TRAILS – GAMING IN THE MEDIA
EDIT: Reptoid Games releases Fossil Hunters on Steam on February 13! It will be coming to PS4, XBOX One, and Switch later this year. Find secrets, treasure and more as you uncover clues to the whereabouts of the fossil hunters who came before you, and endeavor to reach the very bottom of the caves.
"Calling all social justice warriors, archers, and rogues: Game Curious has the event for you!" The Mount Royal Game Society's Game Curious program is making headlines over at The McGill Daily! Check out the mention of Toronto dev Gabriela Aveiro-Ojeda's I'll Take Care of It (2017) in the article.
Third Person has invited numerous guests from the community to talk about their favorite games of 2017, and reflect on their own personal and professional lives. Talking to folks like Miriam Verburg, Gabby DaRienzo, Kara Stone, Kate Gray, and Sophia Park, the team touches on a wide variety of games from every part of the industry. A week full of podcasts, interviews, guest and team write-ups, and more! Check out the GOTY 2017 tag for details.
A BREADWINNER IS YOU – JOBS, GIGS, AND OPPORTUNITIES
Kitfox Games is looking for a 3D animator working in low poly for an unannounced title! For this contract you would need to relocate to Montreal. A small price to pay, perhaps…
As always Ubisoft is looking for new artists, programmers, and designers.
Prodigy is looking for a QA Analyst.
Gameloft is looking for a 2D Artist and a Producer.
February 4
Kitfox is also hiring a background artist for Boyfriend Dungeon! They're looking for someone with a great 2D portfolio who loves drawing and coloring beautiful backgrounds. Can work remotely.
February 5
Babycastle is looking for submissions for their programming. They're super great so get those exhibition ideas in for an opportunity to showcase in NYC!
February 18
Enthusiast Gaming's Pitch Competition is open! Selected Applicants will have the opportunity to pitch their project to a panel of judges for a chance to negotiate and raise up to $50,000 dollars of investment funding for their project.
March 1
While this is technically next month, QG Con is closing their call for speakers and proposals. If you are part of the LGBTQ community you should check it out!
---
Disclaimer: This is a monthly compilation of various Toronto game news and events in and around the city — many of which are not organized by Hand Eye Society — and is by no means comprehensive. Always check official links for accurate details and credits, and please send any corrections, additions, or submissions for future months to calendar@handeyesociety.com