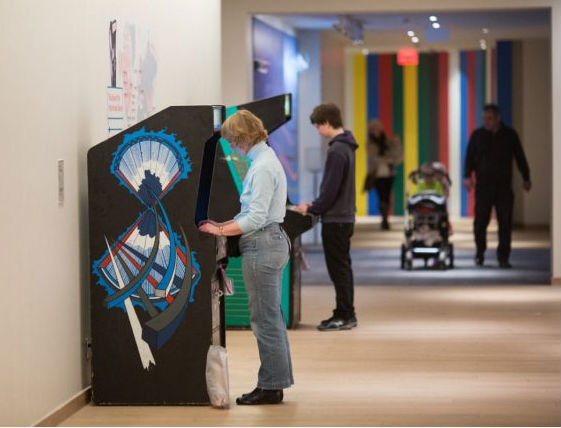 11 Feb

Torontrons at the Art Gallery of Ontario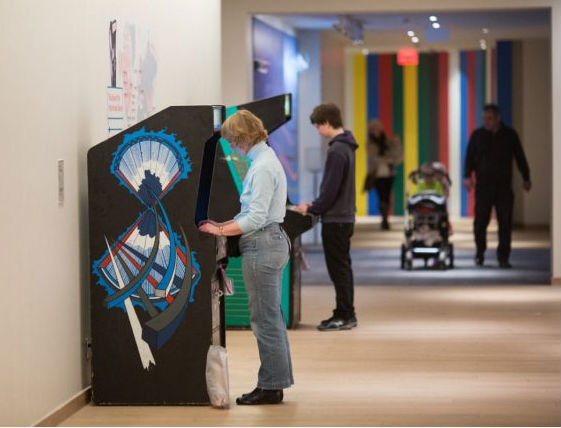 As this Toronto Star article reports, our iconic indie arcade cabinets are now available for free play to the public in the AGO's Community Gallery as a part of an exhibit called AGO: Artsy Games Organizing. It also features infographics showing the world-wide spread of the Torontron idea and a timeline of Toronto's game community over the past five years.
You can check out the exhibit at the Fancy Videogame Party, if you were lucky enough to get tickets to our birthday bash before they sold out last week. If not, access to the Weston Family Community Gallery is free during AGO hours and the exhibit runs until March 21st. (And feel free to come by the Artist-In-Residence Studio down the hall to say hi!)
We're currently taking applications for venues to host the cabinets after that. We're also looking at upgrading the hardware, so if you have an old PC you'd consider donating please get in touch.
Tickets are still available for the final game-related AGO event, Meet the Artists: Jim Munroe, Mark Connery & Jonathan Mak.
Photo: Nick Kozak, Toronto Star