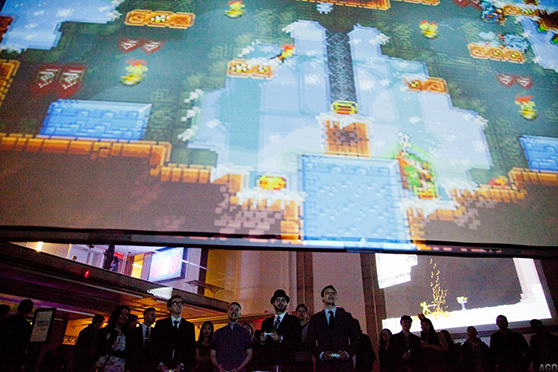 28 Feb

What Does a Fancy Videogame Party Look Like?

Posted on Feb-28-2014

in

Event

Last Friday's sold-out Fancy Videogame Party saw over 600 people attend our huge event at the Art Gallery of Ontario, celebrating the 5th anniversary of the Hand Eye Society in collaboration with The Wild Rumpus.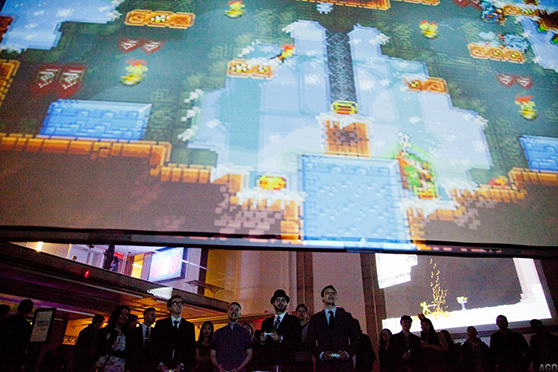 With attendees dressed in everything from tuxedos and ball gowns to t-shirts and cosplay, the party presented a diverse selection of video games from across the globe. Games such as Towerfall: Ascension and Nidhogg (both above) drew large audiences thanks to their competitive play.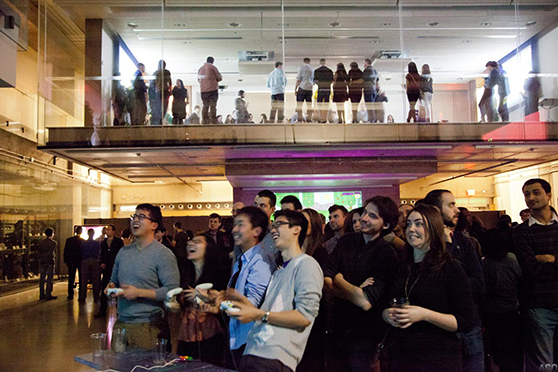 The AGO's Weston Family Learning Centre proved to be the perfect venue for the night, with multiple levels, a "floating" seminar room, two bars, and various private nooks for relaxation and out-of-the-ordinary interactive experiences all set to a luxurious backdrop of concrete and glass.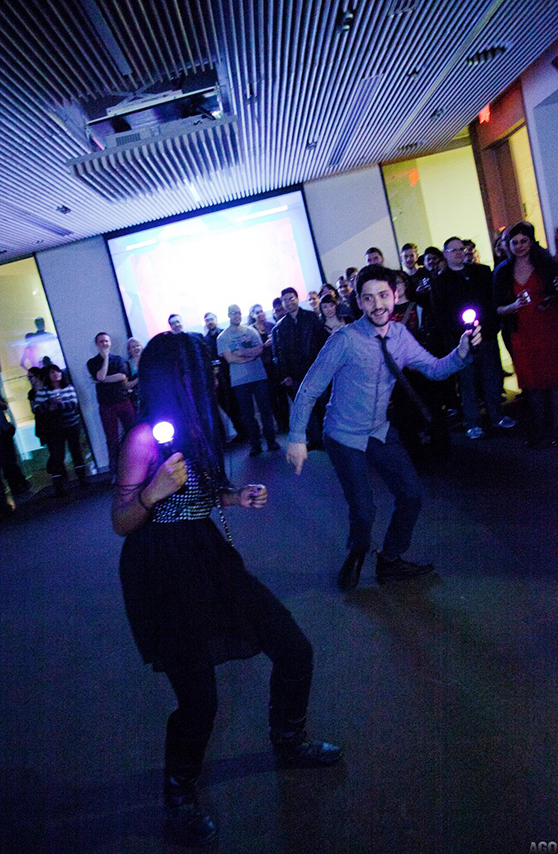 One of the busiest areas for the night was JS Joust, a physical game played with motion controllers that challenged players to a 7-person last-one-standing battle.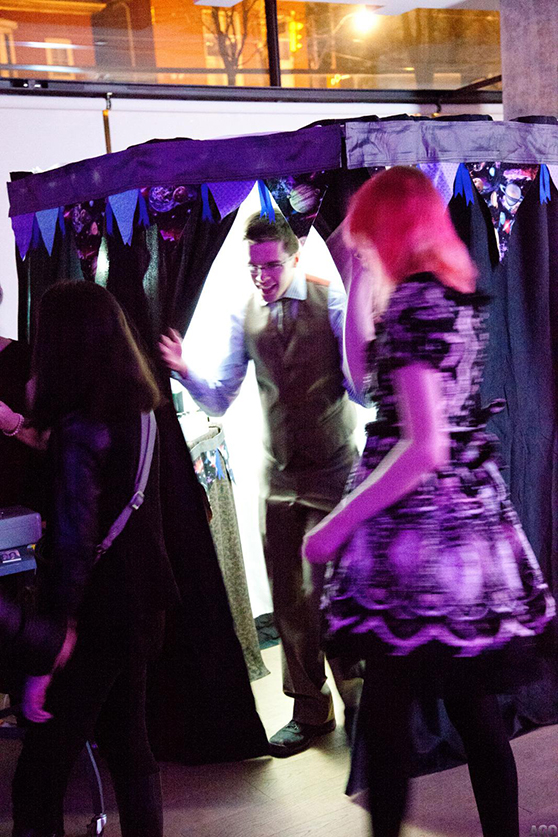 The Interstellar Selfie Station: Print Club Edition was a non-stop human turnstile of party-goers grabbing selfie stickers of themselves in pixelated art style.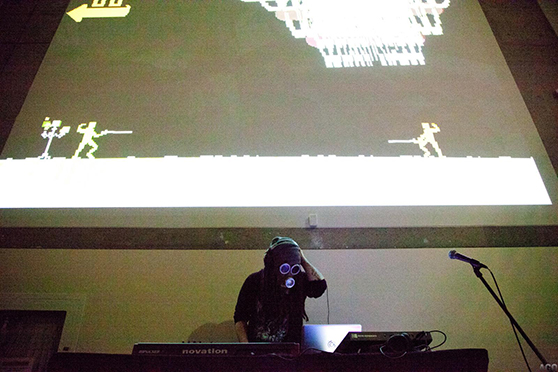 With a huge backdrop of games projected behind them, the night's DJs Ryan Henwood (above), Dualryan and Coins set the party mood with their fantastic tunes, much of which has been featured in popular Toronto-made indie games.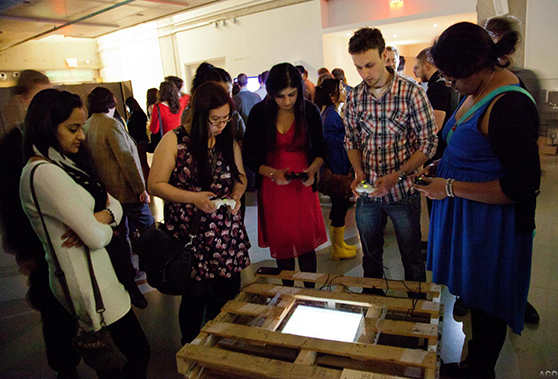 Community partners Site3 coLaboratory helped us to build Splintercade machines, on which players could battle in rounds of Turnover and Tether.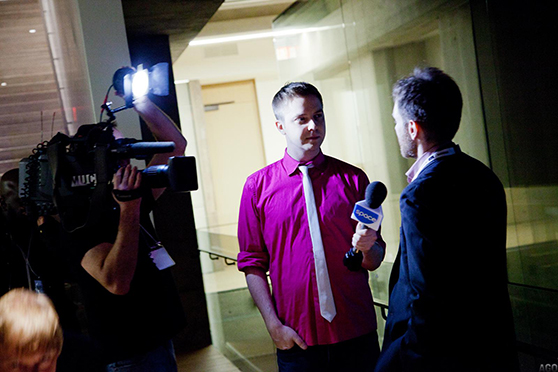 Media coverage was great too!  SPACE TV (pictured) did a terrific 3 minute video, and the party was also featured in the National Post, Torontoist, Vice, Canoe, Gamezebo, Dorkshelf, Toronto Star & Got Game.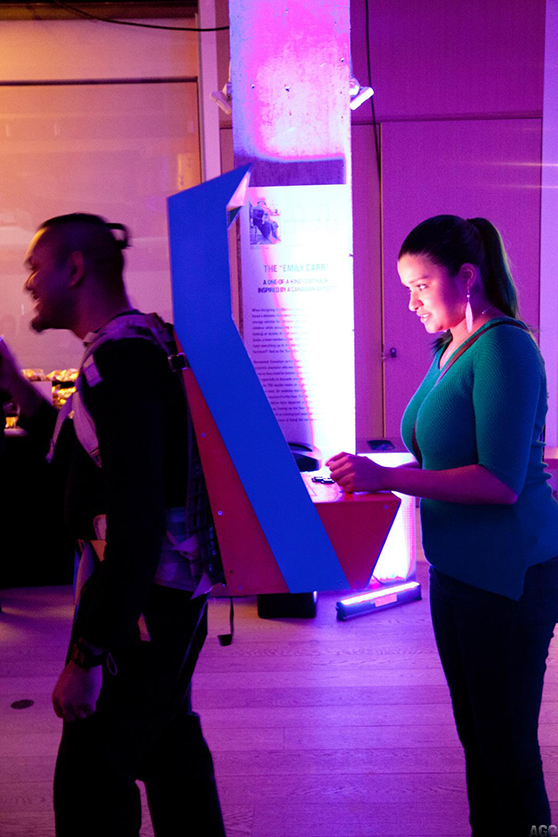 Thanks to community partners Vector Game + Art Convergence Festival, the party also hosted a roaming arcade backpack by the UCLA Game Lab.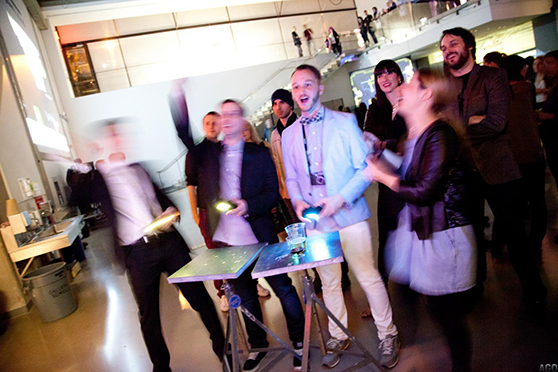 Toughest-sport-in-the-world Super Pole Riders was previewed in its PlayStation 4 build, making for one of the more uproarious games at the party.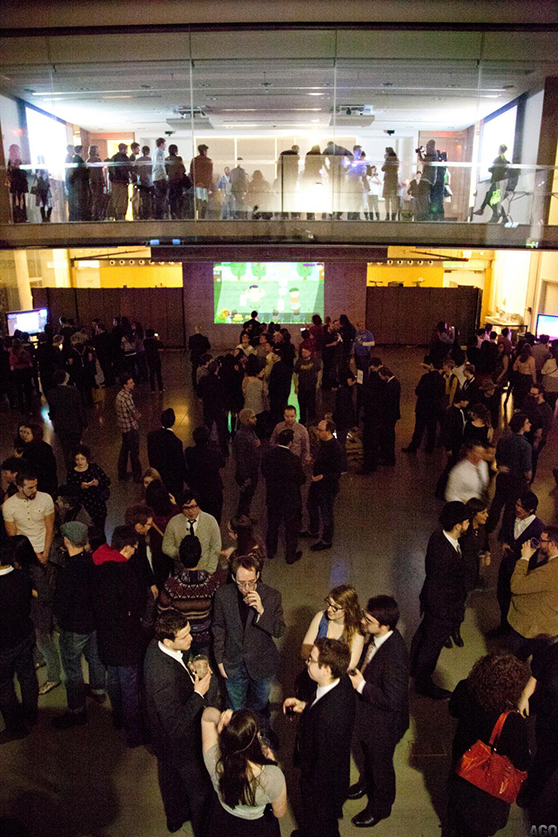 The massive space made for an interesting atmosphere that felt half-nightclub, half-gallery (but by all reports, all-fun). Tenya Wanya Teens with its special multi-coloured-many-buttoned controller was also featured in on the bottom floor alongside The Yawhg, both of which provided more narrative-driven offerings to the crowd.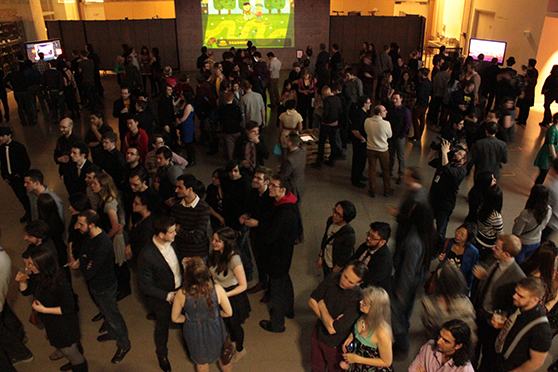 While two large capacity areas hosted the bulk of attendees, a private room complete with bean bags and loungers was available for those desiring a chill-out space along with the visuals and sounds of Panoramical, played using a special midi controller.
More photos: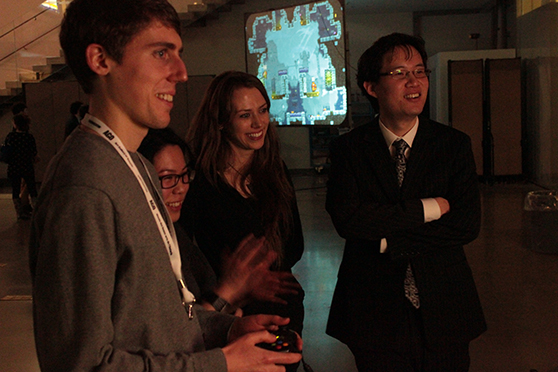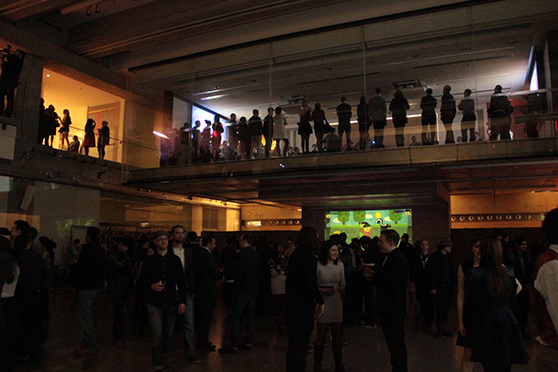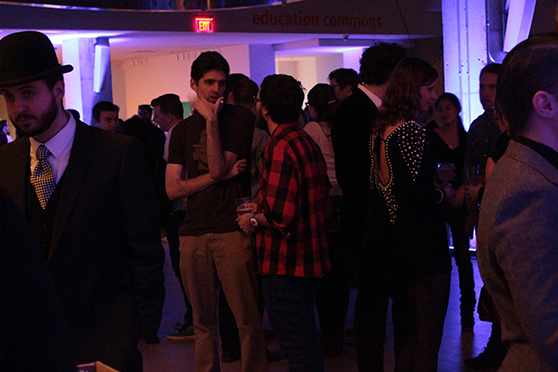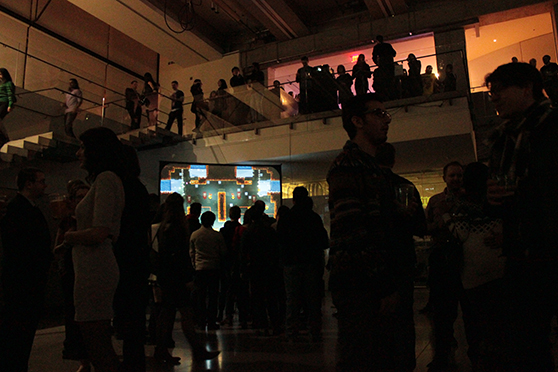 Photos: Dean Tomlinson (w/ AGO watermark) and Stephen Reese (Hand Eye Society).

How did you enjoy the Fancy Videogame Party? Feel free to sent comments/pictures to alex.h@handeyesociety.com.
Games:
Super Pole Riders (Bennett Foddy)
Towerfall: Ascension (Matt Thorson)
Nidhogg (Messhof)
JS Joust (Die Gute Fabrik)
Interstellar Selfie Station: Print Club Edition (Love Conquers All Games & Nadine Lessio)
Turnover (Chad Toprak, Kalonica Quigley, Rhys Van Der Waerden, Shannon Barnes and Arden Beckwith)
Tether (Matt Rix, Dan Cox & Whitaker Trebella)
Panoramical (Fernando Ramallo & David Kanaga)
Tenya Wanya Teens (Uvula, Wild Rumpus & Venus Patrol)
The Yawhg (Damian Sommer & Emily Carroll)
Music:
Hardware:
Splintercade (Jonatan Van Hove)
UCLA Game Lab Arcade Backpack (UCLA Game Lab)