By introducing new gamemakers from under-represented groups into our community, the Difference Engine Initiative aims to diversify what kind of videogames are made. Our first focus is women, and so we have named this version of the Difference Engine after Ada Lovelace.
As part of the OMDC-supported TIFF Nexus, in 2011 the Hand Eye Society ran two gamemaking incubators for women in Toronto. The games of the first two six week incubators are below, and we encourage you to play them and get in touch with the creators!
We are looking for partners and sponsors to run more of these incubators in the future. To be notified about upcoming incubators, please consider registering for the Hand Eye Society updates.
Round Two Games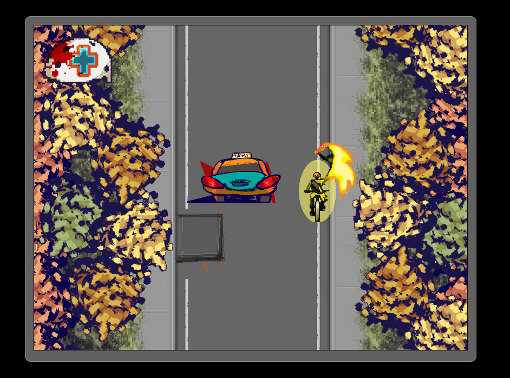 Psychlepath
Ride the beautiful leafy streets of Toronto, avoiding cabs, cube vans, and curb cuts while Ulocking everything in your path.
Alex Leitch lives and works in Toronto, ON, where she attempts to commute to work. In her spare time she runs the art space she co-founded, Site 3 coLaboratory.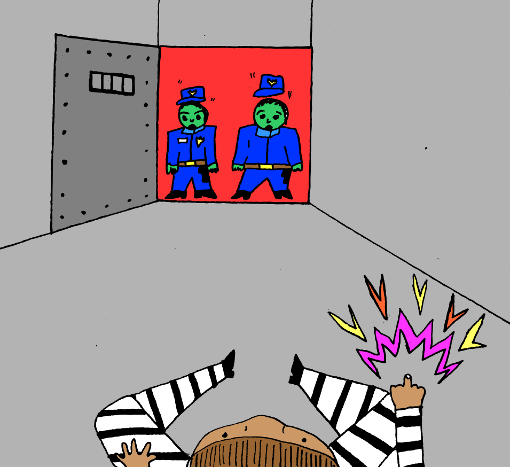 The Immoral Ms. Conduct
An interactive game for the Youtube platform, you play the role of a girl in jail who is constantly facing Yes/No situations that either lead her to violence or comedy or both. This game presents itself as the groundwork on which people can contribute their own stories, levels and alternate endings.
Hannah Epstein hails from Halifax by way of St. John's, Calgary, Banff, Brooklyn and Death Valley and so on. She is, in no particular order, a film and video maker, a folklorist, a rug hooker, video-game enthusiast, an unknown performance artist, currently reading Anthony Powell's A Dance to the Music of Time, frequently found at Ronnie's Local 69 and is sort of into tea.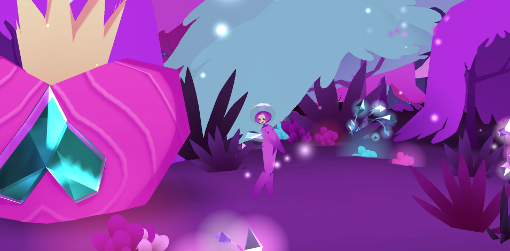 Space Victory
Space Victory is a 2.5D platformer about an explorer who, through an unfortunate mishap in space, crash lands on a beautiful planet and must escape before the planet engulfs her.
Marguerite Williams is an aspiring video game designer. Space Victory is her first game but it will not be her last…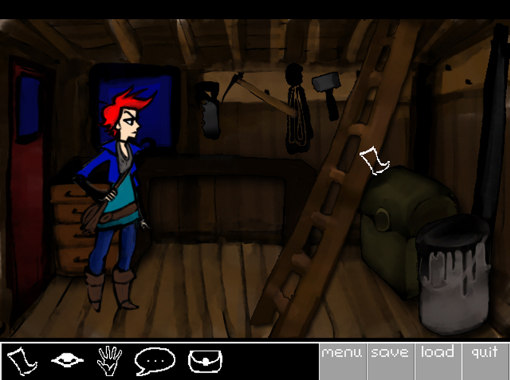 The Disappearance of Emily Butler
An adventure game starting in Newfoundland and ending in another world.
Katie Foster is a graduate of Sheridan College and The University of the Creative Arts in England, specialising in 2D & 3D animation. She was born in Newfoundland and raised in England. Her favorite games are Indiana Jones and the Fate of Atlantis and We Love Katamari.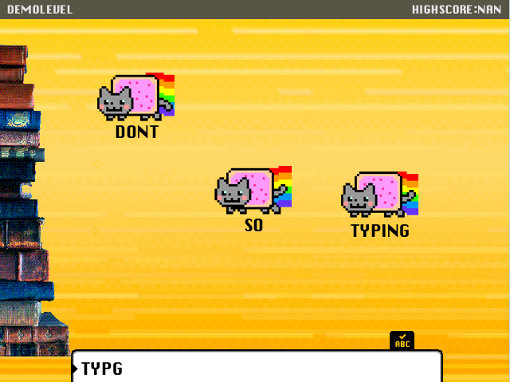 TypeCat
TypeCat teaches you to type and spell like a pro through the magical power of internet cat memes. You can haz all the cheezburgers!
Rebecca Cohen Palacios is a webdesigner who's recently moved from Montreal to Toronto and after constantly being hounded by other game makers she decided to participate in the Difference Engine Initiative. She is fueled by caffeine, last minute project stress, and chinese food. Contrary to assumptions, she only owns one cat and can't help but obsess over it.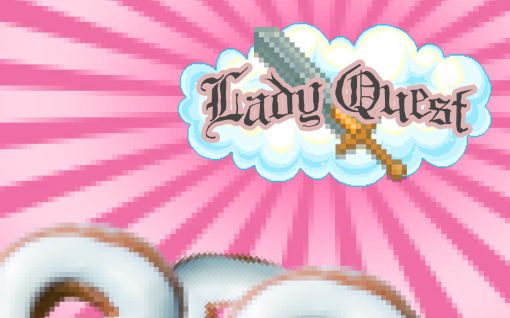 Lady Quest
Lady Quest is a 2D platformer about a lady, named Lady who is on a quest. Lady Quest takes place in a terrifyingly cute and surreal land of giant doughnuts, mountains of prescription drugs, rainbow coloured poop, and killer adorable creatures. Lady ventures into this dangerous land seeking fame, riches and a mythical and awesome sword of power. Lady Quest is intended to make your brain feel like it's being punched by an adorable pink fist.
Mikayla Carson is a jack of all trades with experience that spans archeology, film and television production, new media and photography. She is an aspiring comic book writer, documentary filmmaker, obsessive list maker and general vagabond. Mikayla is always ready to try just about anything. Especially if it involves fire or candy. Preferably both.
Sagan Yee and Una Lee, previous DEI participants, co-coordinated the second incubator.
Round One Games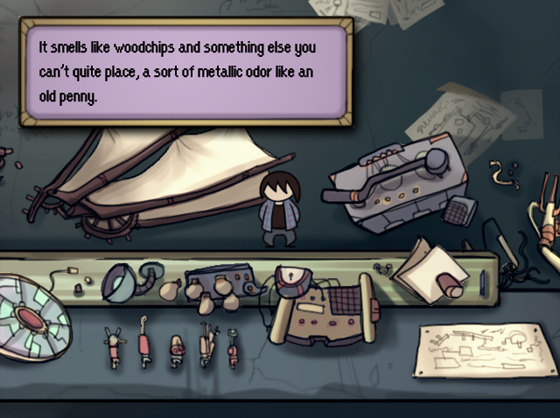 Loosely based on the Greek myth of Icarus, if Icarus was a 20-something slacker trying to cope with the genius of his inventor father. Also, instead of building wax wings to escape an island, you make a jet pack! What looks like a top-down adventure game is actually inspired more by the narrative conventions of interactive fiction than traditional RPGs: No combat, a character-driven story, and of course lots and lots of reading.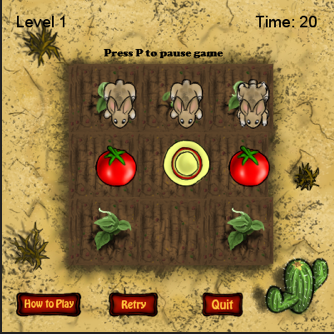 Salsa Loco is an anxiety-inducing top-down action game about harvesting vegetables for salsa. Unlike other farming games out there, this one is not played at a leisurely pace, unless you want to lose your crop to pests! To play, move the farmer on top of a gardenplot to water the plants or chase away pests that are trying to eat your plants. Each time the player waters the plant, the plant grows a little (or gains health). Each time a pest takes a bite out of the plant, the plant loses health. Pests can eat the entire plant if left unchecked so make sure to chase them away! If you lose three plants to pests or run out of time, you lose the level. You must harvest all the vegetables in time to progress to the next level.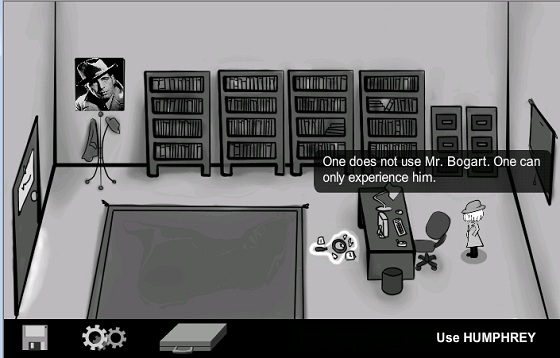 Dame Game by Zoe Quinn
A point and click comedy/mystery game about an apartment full of nerds and some missing take-out. Also integrates external websites in to the game world!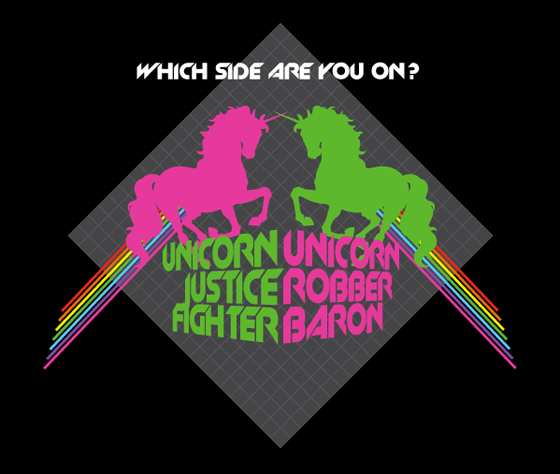 Unicorn Justice Fighter/Unicorn Robber Baron by Una Lee
Unicorn Justice Fighter/Unicorn Robber Baron is part action game, part political economy simulation. Using your beautifully coloured droppings, you fight off the evil horses who can't stand the awesomeness you bring into the universe. You can get other awesome unicorns to help you, or you can just knock them over and steal their stuff.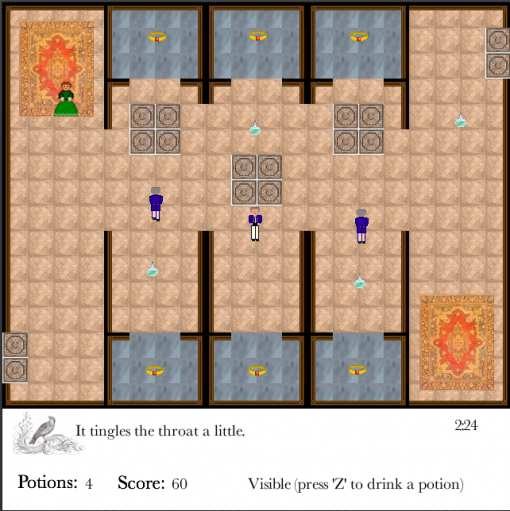 Adeline's Elopement by Cecily Carver
Adeline's Elopement is a simple stealth game with a Victorian setting. Adeline, the protagonist, is determined to elope despite her parents disapproval and needs to escape her house without anyone seeing, steal some valuables to help her start her new life. Her secret weapon? Potions that make her invisible for a short period of time.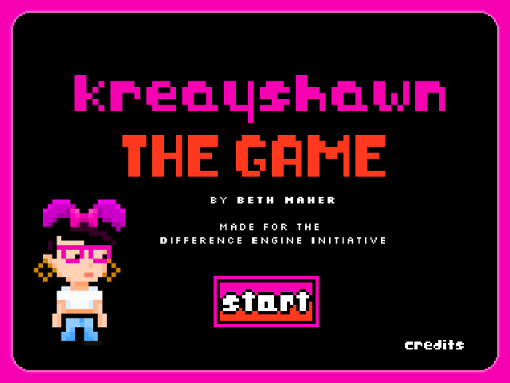 Kreayshawn: the Game by Beth Maher
It's here, it's fresh, it's shiny and it's got the swag, and it's pumping out its ovaries.
Mare Sheppard and Jim Munroe co-coordinated the first incubator and made games alongside the participants. Their games were Yeti and Skeletons Don't Sleep, respectively.