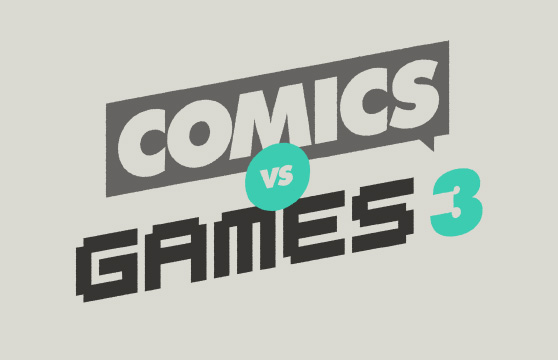 30 Apr

May 2014 Game Event Roundup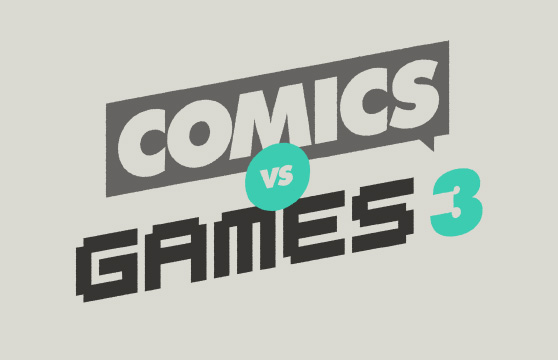 Don't forget to check out the Toronto Gaming Calendar, which will be updated as more events become announced throughout the month. (Remember, the calendar can also be added to your googlecal.) Note only the events marked with an asterisk are Hand Eye events — for the rest, we're just signal boosting for this amazing community.
Toronto Video Game Events
Saturday, May 3: Toronto Global Game Jam 2014 Video Game Expo
Thursday, May 8: Comics vs Games 3D + VRcade Opening Party
Saturday, May 10: Bit Bazaar
*Saturday, May 10-Sunday, May 11: Comics Vs Games 3
Monday, May 12:– Games with Friends #57 
Wednesday, May 21: IGDA: Made in Canada: Video Games as National Art
Wednesday, May 22: Introduction to Game-Making Tools by DMG
Saturday, May 24: DMG May Speaker Social: TOJam Showoff Edition
Monday, May 26: Games with Friends #58
Wednesday, May 28: DMG Open Studio/WIP Night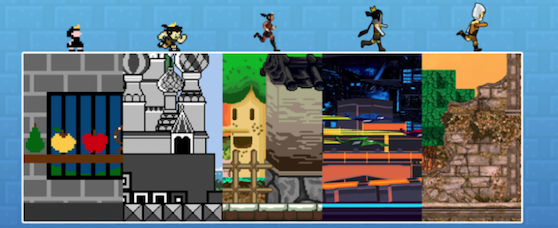 Local Game Releases
Actual Sunlight is now on Steam.
Retro Runner: Princess Power is on iOS (pictured above).
Pixelrama was released on iOS.
Circuit Panic is now out for iOS.
Alex Hayter released Leif, a game he made at TOJam.
Also made at TOJam was BioMii, with art by Kim Koronya and Beth Maher, game design by Brittney Oberfield, andprogramming by Benjamin Langerak.
More from TOJam is Popcorn Punch with art by Rachel Kahn and music and programming by Matthew Rapati.
Another TOJam game is Care Control with sound by Ryan Roth and everything else by Arielle Grimes.
Want more TOJam games? Check them out here!
Toronto Folks In The Media
Toronto game Osmos had a cameo on the Simpsons earlier this month!
Metanet's N++ has been grabbing media gold at Financial Post, Polygon, Edge, Digital Spy, and will be playable at Bit Bazaar.
Rocket 5 Studio's The Phantom PI was named one of the Top 10 Best Mobile Games at PAX East by Evolve Entertainment.
Rocket 5 was also on InnerSpace, along with Golden Gear, Asteroid Base, and Love Conquers All Games.
Shu's Garden was featured on KillScreen!
Canada.com featured Phantom Compass's Rollers of the Realm.
An interview with Will O'Neill about Actual Sunlight is up on PixelPacas. Actual Sunlight can also be found on on Die Hard Game Fan, at Digital Love Child, and on Errant Signal. Oh, and also on Hooked Gamers.
Gamezebo has a preview of Get Set Games's next release, Battle Casters!
Retro Runner: Princess Power was reviewed on Paper Droids.  It's also over on NerdyButFlirty. Not to stop there, though, Retro Runner can also be found on CanadianGamer.net, Indie Game Magazine, and on Weise Gamer.
Lana Polansky covered Soha Kareem's game reProgram.
Destructoid covered the announcement of Drinkbox Studios' upcoming game, Severed. It's also on Joystiq. And they were interviewed at Polygon.
Asteroid Base's Lovers In A Dangerous Spacetime is in Destructoid.
Comics Vs Games 3 was covered on Polygon.
Special Announcements and Calls
Our Torontron indie arcade cabinets have relocated to TAIS, Site 3, and Iceman Games on Queen, but need new hardware since the stress test at the AGO. If you have an old CPU you could donate to help showcase Toronto games to an appreciative public, let us know.
The Hand Eye Society is also looking for a studio space to shoot for a few days. Shoot what, you ask? An exciting unannounced project! Email us if you have a space with character and 2-day availability windows!
Our Artsy Games Incubator partners at the Toronto Animated Image Society are looking for 10 second robot animations!
Gamemaking Help Wanted/Offered
I'm the founder of Singspiel, a small Toronto-startup looking to make apps that teach music lovers how to play instruments through feedback and addictive feedback loops. Think DuoLingo but for music. We are currently building out our design team and I'm looking for an art directorUX designer to make the front-end of our app beatiful, addictive and intuitive. Contact Ivan.
That's all for now! If there's any June events or Toronto video games news, releases, and rad media coverage you want shared, don't hesitate to pass it along to Kaitlin via email or on Twitter.