01 Jan

January's Jovial Jewels: event roundup

Happy New Years, Hand Eye people! At this point, you're probably less hungover or groggy than you were last night, so kudos on the whole coherent thought thing. For 2017, we're resolved to continue bringing this newsletter hot and borderline fresh to your doorstep. (BTW, if you haven't been getting a steaming load of this digest plopped on your welcome mat every month, appease your local mail deity to fix that.)

This resolution relies on y'all indie game makers and players to be busy, so we'd really appreciate if you could keep doing what you do best. And if you've got time to spare, hunker down with your great-great-granny Google Calendar. She spent all of December trying to text her anime boys, but you weren't around to install Mystic Messager on her phone so she's just been yelling dating options at her neighbours. Make it up to her by paying attention to when she updates with game events as they are announced.

WHERE TO JAUNT – TORONTO GAME EVENTS
Monday, January 9
If making friends was a New Year's resolution, consider it done. Gamma Space is starting 2017 with Make Games With Friends, a monthly meetup for devs to create and showcase around each other. Great for feedback, troubleshooting, or filling in human interaction quotas.

Tuesday, January 10
Set phasers to impressed: Massive Damage's Ken Seto is joining International Game Developer Association Toronto's (IGDA Toronto) in a Halcyon 6 post-mortem. Seto will be outlining the steps his studio took in taking the XCOM-like intergalactic RPG from Kickstarter to Steam.
Wednesday, January 11
The Dames aren't playing games with their workshop programming. The first of three Maya workshops Dames Making Games (DMG) are running in January is "Intro To Maya For VR," a three-hour session led by VR queen Kimberly Koronya will teach participants how to create 3D environments and assets in Maya. It'll be completely beginner friendly: no experience in 3D-modellng, animation, or VR is necessary, and headsets will be available on-site. Knowing Kim you oughta brush up on Drake trivia.
Wednesday, January 17
DMG continues its Maya for VR series with the second session of its three-part January series.
Saturday, January 21
Charles Street Video is collaborating with DMG for a special VIDEO CHUCK edition of their monthly speaker social. Speakers Jen Costa and Yifat Shaik will be presenting, and members of both parties are encouraged to bring their video/interactive media to showcase.
Monday, January 23
Anotha one: DMG will be holding a C# book club, where a book will be read and code shall be written.
Wednesday, January 25
The last of DMG's "Intro To Maya For VR" workshop trifecta takes place, ending the trilogy and sending Gollum tumbling to his lava doom.
WHERE TO HAUNT – TORONTO GAME SOCIALS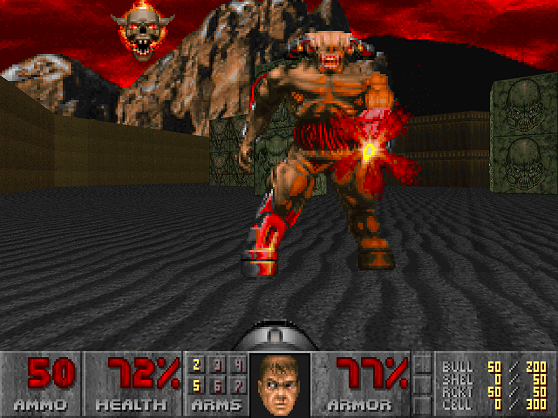 Tuesday, January 10
2017's not all doom and gloom yet, except when it is about Doom. The 2-Bit Game Club will be taking aim at Doom, one of the most defining pioneers of the First Person Shooter genre. At Electric Perfume, starts at 6:30 p.m.

Later that evening, Eat Play Mingle and 13AM Games will be running Bonus Stage, their monthly open mic night for game devs. We did an impromptu livetweet of the event last month, which ended in some free Runbow codes! So yeah, might be wise to head over if you like listening to devs share wisdom and potentially playing their work. At Page One, starts at 8 p.m.
Wednesday, January 25
Drink and be merry! The Torontaru drinking social will be starting up again, back at the usual (which is not the name of a bar, but knowing Toronto, it could be.) At Get Well, starts at 8 p.m.
#ICYMI
#N++Ultimate: Metanet hinted at an N++ update so large, they say it might as well be a sequel. N++ Ultimate Edition features new colours, levels, bug fixes, and possibly more; we'll all find out after its 2017 release, date unannounced.
#Navelgazing: The Hand Eye Society took a look back at what we did in 2016, which turned out to be a lot. Between our steady usuals like the Game Curious workshops and pop-up arcades, we were kept busy with tons of game-making programs. We also did a round-up of what our indie game arts friends did around the world.
#HolidayHell: Jillian Wakarchuk released a festively nightmarish Twine game called Holiday Hell at DMG's holiday social, which is now available online.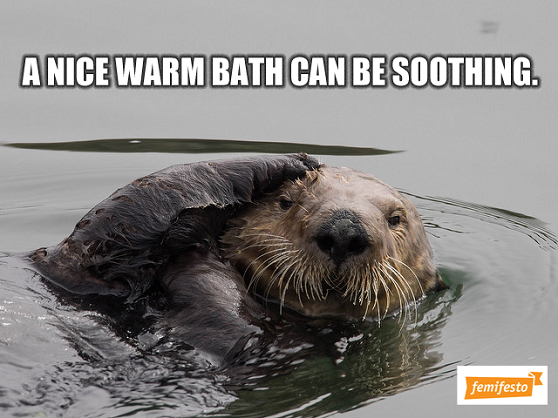 #SupportiveOtters: Femifesto can add "game maker" to its credentials. The feminist consent culture collective made a game for survivors called Supportive Otters, where you can click for motivational messages from the aquatic critters.
COMING AND GOING ATTRACTIONS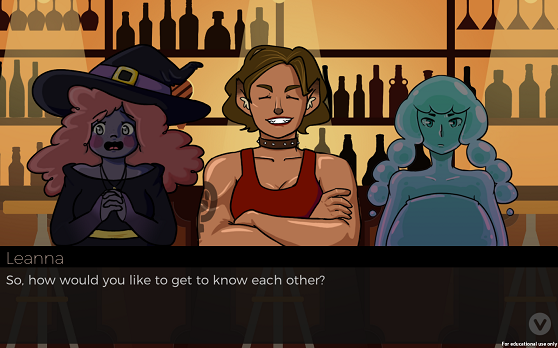 All hail the youths. Sheridan College students Keana Almario, Yani Wang, Jennifer Stienstra, and Shepherd Cameron made Monster Girl Gaynerations, where you! Can! Date! A slime girl! Plus a werewolf, a witch, and a medusa, I guess, if you're into that. You can watch gameplay here.
The saga of Alto's Adventure continues. Snowman announced that their follow-up to the wildly successful slope simulator will be called Alto's Odyssey, and it will be coming out in 2017.
Chugga-chug over, Thomas. The next best lil engine that could media is Tiny Rails, a mobile game by Tiny Titan Studios. If you're all about railroad tycooning, come all aboard for this one.
Finally, a game that imagines what Hamilton will be like in 2042. Grofast Industries by Brwarner Studios is an interactive fiction game that explores the life of a former sex worker, as she navigates union squabbling, and memories of a dead ex-lover. Fun fact: developer Brook Warner Jensen did right by their subject material, by including an extensive research list on both sex worker and steelmill history.  This online game is pay-what-you-can, with 24 per cent of the proceeds for Grofast Industries will be going to PACE, a support program for and by sex workers in Vancouver.
The Royal Ontario Museum will be showcasing games made in last year's ROM jam throughout the year. Micro Mash will be one of the first exhibited, and will be playable at the ROM until Sunday, January 8.
PAPER TRAILS – GAMING IN THE MEDIA
GOTY time: N++ was PC Gamer's pick for top game of 2016, reviewed by Australian writer Shaun Prescott who is self-admittedly not good at playing it. He is good at understanding it, writing, "When I play an N game, I do so for the same reason I go for a walk or I drink a bottle of beer: because it makes me feel good."
Play Dead podcast came back from its season one grave for a special end-of-year episode where local developers shared their favourite game deaths. Stars our own Sagan Yee!
Built To Play did an episode rehashing 2016's game moments with Toronto game folks, including Gabby DaRienzo, Nadia Oxford, Kadeem Dunn, and Your Humble Digest Writer. We talk about game literacy, in between Pokemon Go musings and recounting our most memorable games of the year.
Killscreen featured Kimberly Koronya's Globes, a stunning VR autobiography confined to New York City.
Diana Poulsen blogged about two of her projects: Stepper, an RPG about the creator's PTSD experiences, and Hysteria: A Surgical Fantasy, which was made by Poulsen during a DMG jam in 2015.
GamaSutra made a list of new years' resolutions made by game devs, which included one tweet by local maker Yifat Shaik. "actually finding time to finish a game, do lots of small games," Shaik writes. Too real.
Toronto Game Devs released an episode before the holiday break, checking out Way of the Passive Fist and Maize.
Christine Love's Ladykiller in a Bind got heavy love from Ars Technica, where they explore how the game's erotic content is funny in the best way.
MVP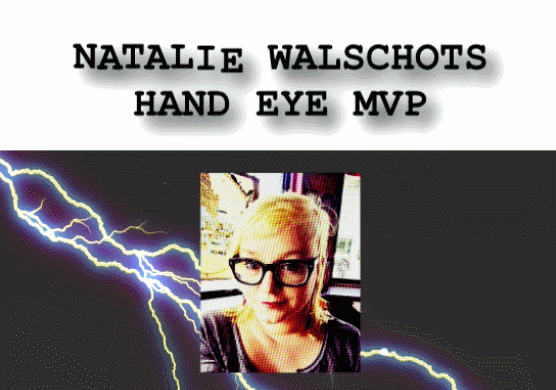 This month's MVP is Natalie Walschots, a.k.a. Natalie Zed. A heavy metal sharpshooter, wild dog tamer, Twitter duelist, and long-time fixture in Toronto's music journalism scene, she's been ramping up her indie game involvement over the past year. For Game Curious, she documented what we did at Ryerson University to aid the creation of an open-source game-making curriculum.
We caught up with her as she cleared a frontier ghost town of its undead cowboys. In between firing at otherworldly buckaroos and ducking behind saloon bar counters, she said she was looking forward to teaching an interactive fiction and narrative games writing workshop with Kaitlin Tremblay for DMG in February (spots are still available!).
"I'm also going to be taking the Pixelles games writing workshop as a follow-along (the long distance option for people who don't live in the city)," she told us, before obliterating a howling sheriff with a round of rock salt.  "I want to put more time and effort into writing games in 2017, both text-based projects I do myself and collaborative projects with friends and colleagues… I've recorded episode zero of a podcast called Full Hearts, which is about gaming and love and relationships, with Braydon Beaulieu, which we're going to be launching early this year."
Kudos Natalie! And best of luck beating Dark Souls 3.
A BREADWINNER IS YOU – JOBS, GIGS, AND OPPORTUNITIES
Do you have an unexpected game, lying in the depths of your heart? Wrench it out and wring it dry, because GDC is opening applications for its Experimental Gameplay session. The annual Game Developers Conference in sunny SanFran wants your proposals until Sunday, January 8.
This year's Digifest will be holding "It's A Start" a pitch competition. Applications are due Friday, January 27.
Tiny Titan Studios is looking for beta testers to try the latest version of their game Tap Smiths. The catch is you have to be based in London, ON. If you apply, email glenn@tinytitanstudios.com.
Alientrap is hiring Unity programmers! If you count yourself in, apply.
Cineplex is beefing up its competitive gaming stuff, and they're looking for a community engagement specialist to help them out.
Oakville is calling: Rockstar Games is looking for a production coordinator.
Comedy Hack Day is inviting game developers to bust some pixelated guts. The one-day hackathon and showcase will be on Saturday, January 14 and Sunday, January 15.