08 Jun

The Camp Make-a-Game Supporters!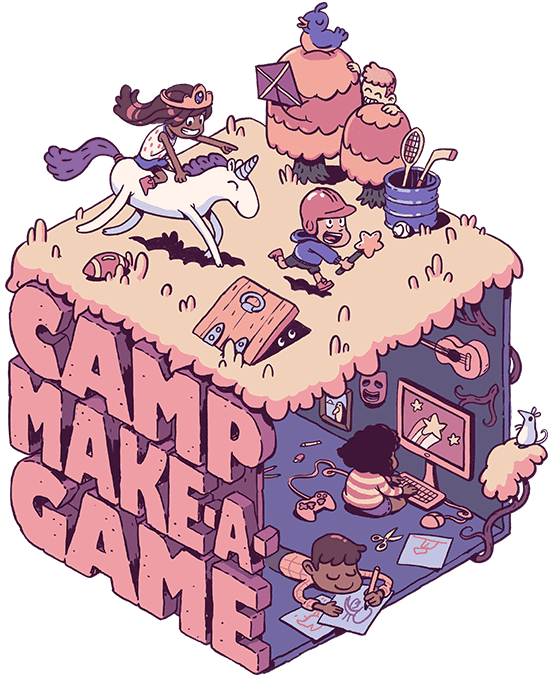 We're all set for our first full month of Camp Make-A-Game in July!
Our unique full-day week-long kids program that combines indoor screen game design instruction with outdoor, playground-based game design instruction is happening all over the city. More info and a video here.
Two weeks are paid camps with Ryerson Summercamp. The second week is entirely full but the first week has a few spots left (register at Ryerson for those). To be kept in the loop for next year's camps or other kids programming we do, subscribe here!
Two weeks are FREE camps we're bringing to under-served neighbourhoods — with the Toronto Public Library at Jane and Finch and UrbanArts in Weston.
We're able to do these free programs thanks to our incredible support from local game studios, who leapt at the chance to send a kid to camp.
Lead Sponsor:
Studio Membership Supporters:
Asteroid Base
Capybara
Dave Burke
DrinkBox Studios
Get Set Games
Globacore Inc
Little Guy Games
Longbow Games
Phantom Compass
Reptoid Games Inc
Rocket 5
Stitch Media
Torn Banner Studios
Uken Games
(Want to join these esteemed ranks? Find out more about membership here!)
Thanks to Matt Hammill for Camp Make-a-Game's amazing visual identity!