18 Jan

Announcing Camp Make-a-Game!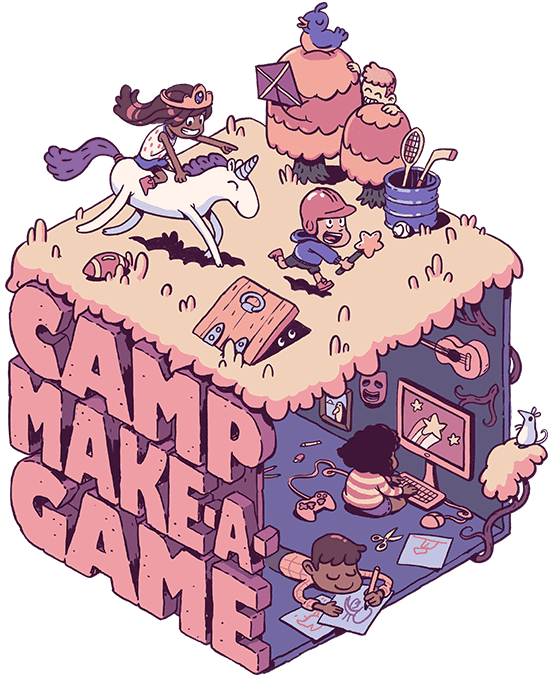 Building on the success of our Game Curious and Games for Dorset Park programs, The Hand Eye Society is starting a week-long full-day summercamp for kids 8-12. It's called Camp Make-a-Game!
Mornings are spent indoors with digital screen instruction, teaching kids to use point-and-click game creation tools. Because these tools don't require coding, most of the instruction can focus on design principles like game mechanics or game feel and not just be focused on technical hurdles. Afternoons are spent outdoors, discussing and playing physical games like tag and soccer — and then the kids will re-design the rules and play the modified games, learning about design while getting some exercise. By the end of the week they'll be game makers!
UPDATE: REGISTER FOR THE FIRST TWO WEEKS IN JULY HERE!
We prototyped our unique indoor/outdoor format last August with the support of our partners the Toronto Public Library, Asteroid Base and Ubisoft Toronto. Watch the video below for a taste of the camp!
Interested in partnering or sponsorship opportunities? We'd love to chat at jim@handeyesociety.com.
The amazing visual identity of Camp Make-a-Game was created by Matt Hammill of Asteroid Base!