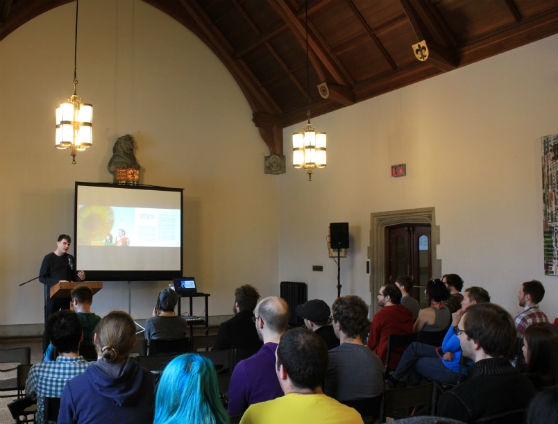 20 Jan

Annual General Meeting Minutes and Photos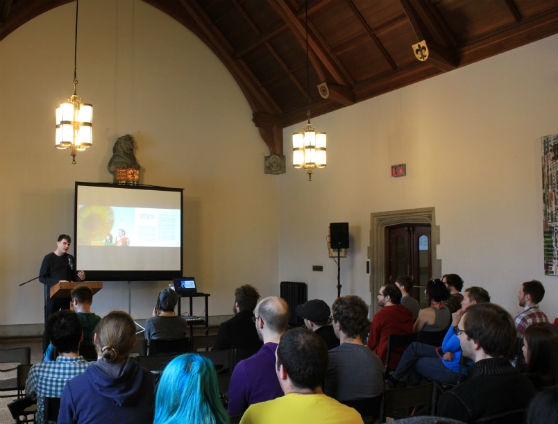 Our AGM earlier this month was easily our grandest to date, held in the august halls of U of T's Hart House. The presentation featured progress reports from Hand Eye Society project coordinators and the exciting announcement that our Game Curious program has been awarded multi-year Trillium funding. We'll have a report on last year's successful prototype of Game Curious soon.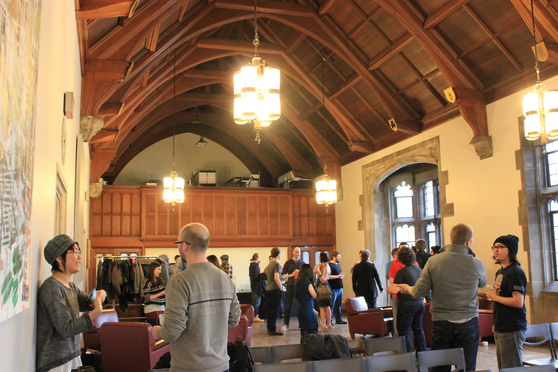 Between the presentation and the AGM proper was a chance for people to chat and interconnect.
The AGM itself was chaired by Miguel Sternberg. Sternberg was reelected for a second term on the board of directors, and Alex Jansen was elected for the first time. The minutes are here.
After the AGM, we had the "Airing of the Grievances," where a few points of constructive criticism about the organization were brought up and discussed.
Photos: Stephen Reese. The space and refreshments were provided courtesy of the the Hancock Lecture Series, which this year focuses on uses of games and play in public policy.