28 Oct

Artsy Games at Canzine and WordPlay Announcements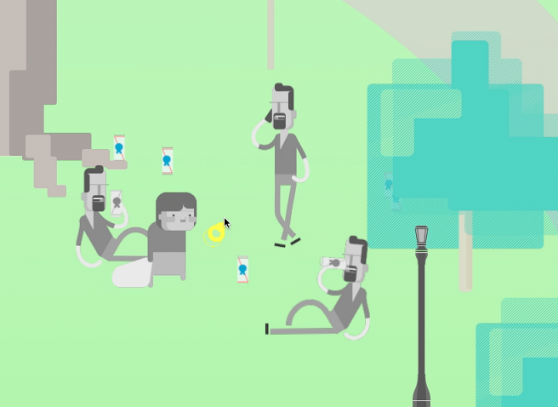 For folks who like mixing their playing with publishing the next two weeks are action packed!
This Saturday, the always-inspiring zine and indie culture fest Canzine is happening and will feature a room exhibiting the Artsy Games Incubators we ran for animators and writers. Come by and check out the games (such as the one pictured above, Wizards of Trinity Bellwoods by Christopher de Castro) and chat with the creators! Details are here.
This exhibition is part of WordPlay, our festival for writerly games, and is continuing Saturday November 8th at the Toronto Reference Library.
As well as the alchemy and interactive awkwardness already announced, we've confirmed that Montreal's Brent Ellison and Tanya X. Short will be talking about their cult narrative game Dungeons of Fayte, which was a big inspiration to The Yawhg.
Our esteemed jury (Emily Short, Leigh Alexander, Paolo Pedercini, D. F. McCourt, Liz Albi & Susan Patrick) is hard at work deciding this year's showcase of games.
Invite your game curious writerly pals!
---
(Like our sweet new newsletter redesign? Then you'll love our shiny new website, courtesy of Jakub and Chris!)