07 Nov

WordPlay London Programming Update

Posted on Nov-07-2016

in

Event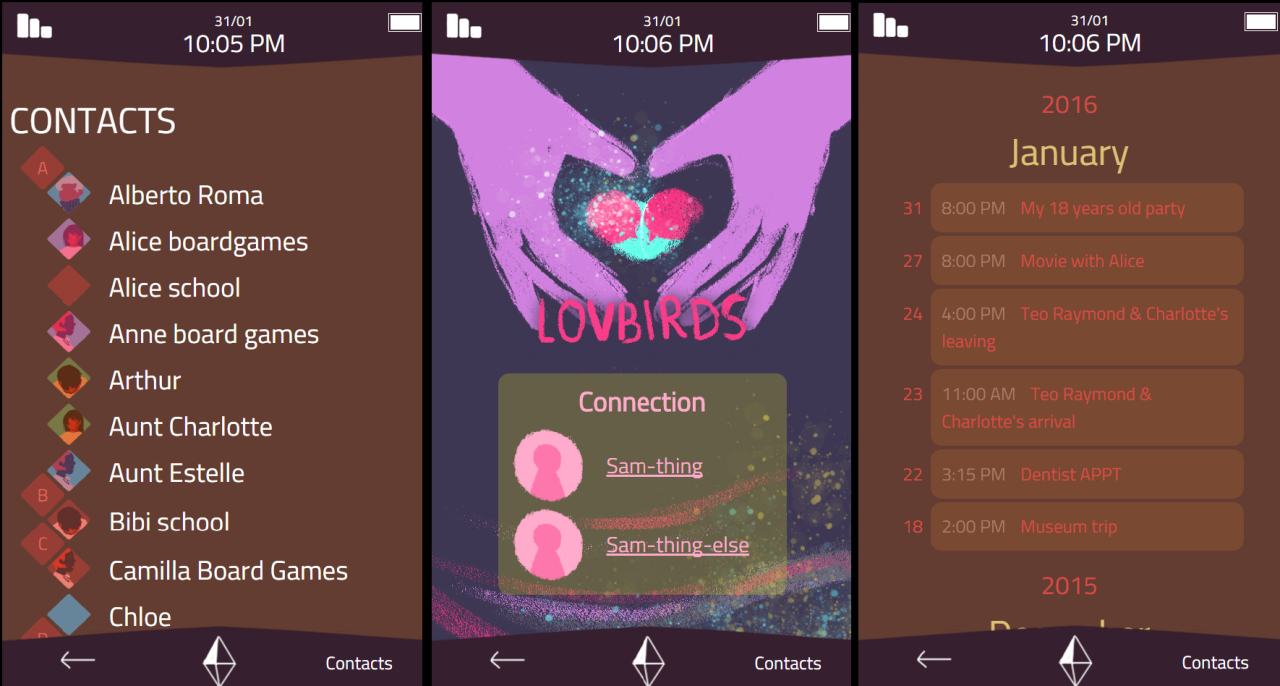 WordPlay London happens at the British Library this Saturday!
The British Library
96 Euston Road, NW1 2 London, United Kingdom
10am-6pm, Free
Workshops in Dickens room, Panels/talks in Bronte, Showcase in the Mezzanine
RSVP to our Facebook event
Attendees will get a chance to learn authoring tools like Twine, Texture, and Inform in our hands-on workshops (PRE-REGISTER HERE), as well as try a variety of games in our juried showcase. Our programming committee — Adrian Hon (Six to Start), Sharna Jackson, Alexis Kennedy (Failbetter founder/Weather Factory), Jim Munroe, Emily Short, and Stella Wisdom (British Library) — have crafted some great sessions:
11.15 – 11.30 Welcome
11.30 – 12.15 The City is your Playground: Games Played in Public
As a designer, pervasive games allow you to use the greatest set of all — the real world — already pre-populated by unpaid extras! A variety of public game creators discuss the particular affordances and considerations they have to keep in mind when designing outside-of-the box narrative experiences.
Holly Gramazio – director of game design for Matheson Marcault, with a particular interest in site-specific work and physicality.
Tom Williams – Designer of mystery events and immersive treasure hunts.
Hannah Nicklin – Writer, game designer, academic, producer and artist working in game design.
Mink Ette – Digital storyteller specialising in interactive experiences, particularly around escape rooms.
12.45 – 1.10 Not Losing the Point with A Normal Lost Phone (Rafael Martinez-Jausoro)
One of the people behind A Normal Lost Phone (pictured above) explains how they found a balance between a social impact message and engaging gameplay by using narrative and an original point of view.
1.10 – 1.35 Standard Structures in Choice-Based Games (Hannah Powell-Smith)
While choice-based games are simpler in form to systems-based games, there is a considerable variety of structure that impacts player experience. Learn and be inspired by examples of the Branch-and-Bottleneck, the Time Cave, and the Gauntlet!
2.00 – 2.45 Crafting Interactive Fiction Tools
"We become what we behold. We shape our tools, and thereafter our tools shape us."
― Marshall McLuhan
What motivates people to make interactive fiction tools, and what encourages people to use them?
Richard Bartle, co-creator of MUDs, or Multi-User Dungeons;
Jon Ingold, whose company released Inkle and Ink;
Juhana Leinonen, co-creator of Texture;
Emily Short, who was closely involved with the development of Inform 7.
3.15 – 4.00 Practical Considerations of Writerly Games
Because creating interactive fiction is challenging, with no straightforward path, we've assembled a panel of seasoned writerly games types to discuss some nitty gritty issues: funding possibilities, useful production tools and methods, and how to connect with an audience.
Olivia Wood, writer and editor at Failbetter Games
Haley Uyrus, marketer at Failbetter Games
Adrian Hon, CEO at Six to Start
Rob Sherman, writer at Bonfire Dog
4.15 – 5.15 Worldbuilding with Words
Creators of interactive fiction, prose-forward games, Twitter microfictions and gamebooks discuss the challenges and joys of using words to evoke historical eras and weird universes.
Hannah Powell-Smith, Twine creator
Nate Crowley, dystopic Twitter writer
Helen Carmichael, historical game writer
Jon Green, gamebook author
We will be streaming and archiving the sessions online — keep an eye on our Youtube channel for that.