10 Nov

WordPlay 2015 Photos and Recap

Posted on Nov-10-2015

in

Event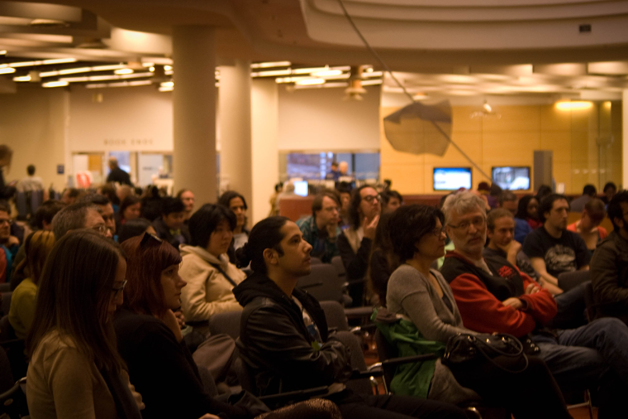 WordPlay 2015 was our third year at the Toronto Reference Library, attracting over 200 people who came to experience and learn more about writerly games.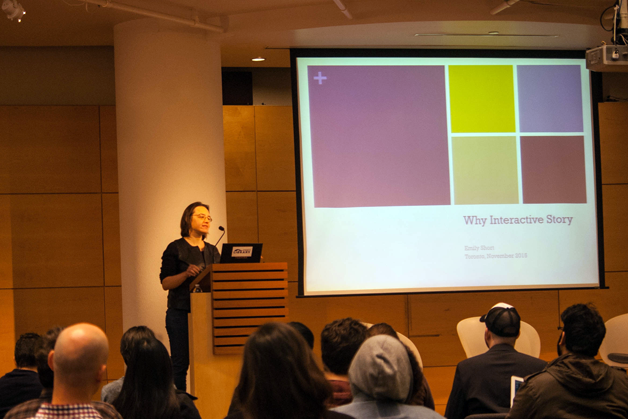 Interactive fiction author and critic Emily Short began the afternoon with an introduction to why interactive fiction matters, and is satisfying to engage with as a creator.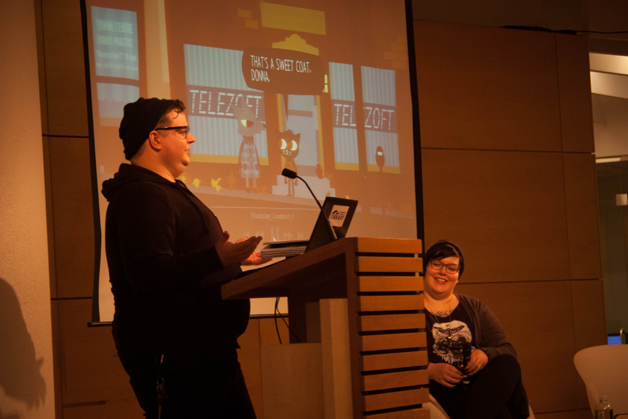 Scott Benson and Bethany Hockenberry from the development team of Night in the Woods took to the stage in our second session, offering the audience an insightful conversation on how their own experiences have rendered an influence on the narrative of their game.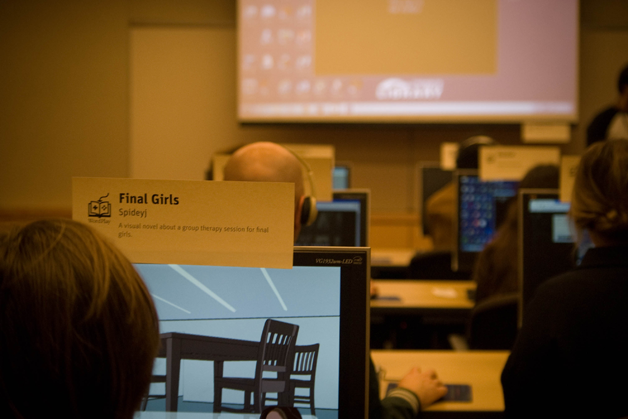 In addition to our mainstage talks, we also featured our annual curated showcase of 25 playable writerly games submitted from around the world.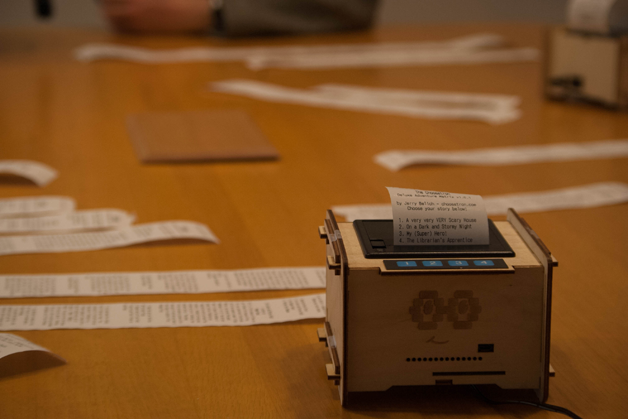 Additional features and attractions included free workshops in Inform, Twine and Ren'Py, as well as the interactive storytelling experience of The Choosatron.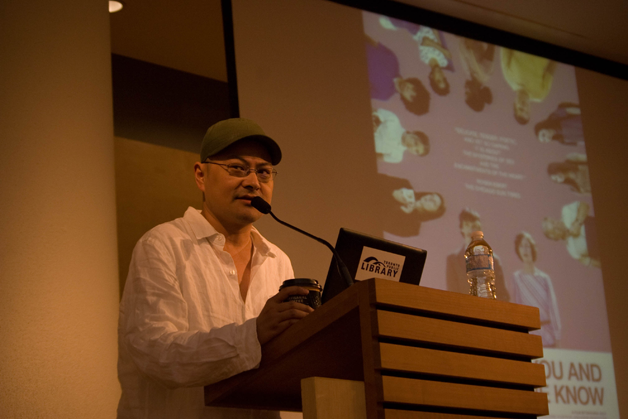 CYOA-style author Sherwin Tjia took to the stage in our third session to talk about intersections between his own work as an author and the art of creating narratives within games. The launch of his latest book You Are a Kitten! was held concurrently at the library.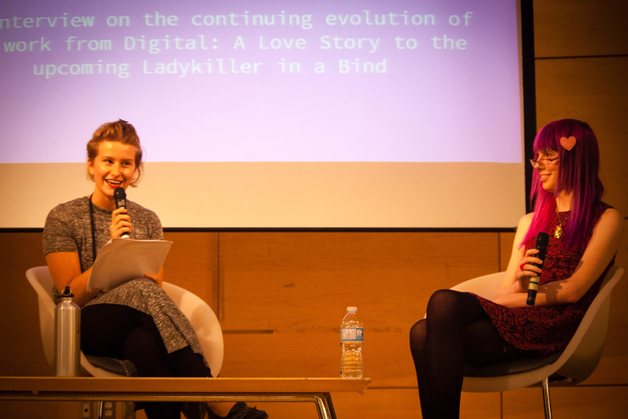 Our fourth session featured developer Kara Stone speaking with Christine Love in a retrospective of her career to date, including a discussion of her upcoming game Ladykiller.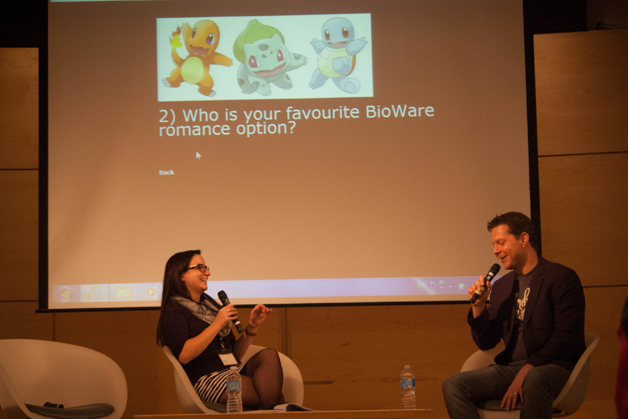 For our final session,
Her Story
 creator Sam Barlow was put to the test with an innovative, Twine-based and audience-interactive interview hosted by critic and developer Kaitlin Tremblay.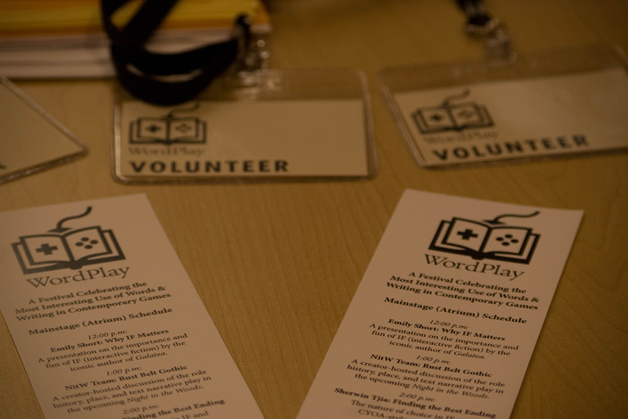 On behalf of the Hand Eye Society, thank you to all of our attendees, organizers, guests and sponsors! Your support made our event a tremendous success for the third year in a row.
---
Congratulations to all our WordPlay 2015 Showcase games!
---


Produced with the support of the City of Toronto through the Toronto Arts Council, and the province of Ontario through the Ontario Arts Council.
WordPlay 2015 – Committee
Festival Director: Will O'Neill
Technical Coordinator: Daniel Harley
Submissions Coordinator: Kelsi Morris
Volunteer Coordinator: John Rathiganthan
Members at Large: Kara Stone, Kaitlin Tremblay
Promotions & Publicity: Evan Munday
Festival Identity: Beehive Design
Founder: Jim Munroe
2015 Showcase Jurors: Sam Kabo Ashwell, Jake Elliott, Brendan Hennessy, Soha Kareem, Tom McHenry, Squinky

Workshop Instructors: Emily Short, Patrick Rainville, Megan Patterson
Photos: Al Donato, Jim Munroe