13 Feb

Tickets On Sale: Systems and Simulators Unity Workshop

Posted on Feb-13-2018

in

Event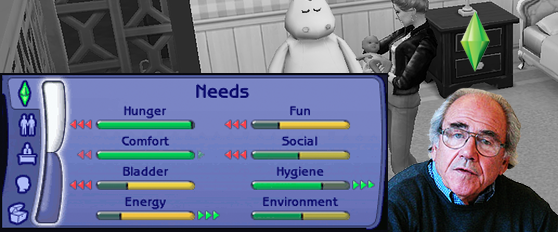 Use simple AI to breath life into your game world! Learn how to create needs that cause your virtual characters to interact with the world in ways that are unpredictable and emergent.
Using a basic artificial intelligence framework for Unity3D called NeedSim Life Simulator (provided by instructor), participants in this workshop will add needs-based behaviours to their games in order to create dynamic, emergent interactions between AI characters, the game world, and the player. Needs-based AI, described by Robert Zubnek, a designer for The Sims, creates dynamic behaviour by assigning needs to actors and the fulfillment of those needs in the environment. The NeedSim plugin will be used to create needs and interactions to be attached to the actors in the environment. If the students have already existing projects, an attempt could be made to add simulation elements to those.
Event Details
Sun, March 4
1 to 4 PM
The Brandscape, 1136 Dupont St
Facebook Event RSVP
Requirements
Basic familiarity with Unity is required; knowledge of how to implement animation in Unity would be a bonus. C# experience also a bonus but not requisite.

Bring a laptop or USB with Unity to use during the workshop
An already set-up project will be provided, however if you have an existing Unity project, you can work with that
Pricing
$25+HST for HES members (Monthly, Annual, Student, Studio, Volunteer)
$40+HST for non-members (Not a member? Sign up here!)
Workshop size is 12 participants maximum. If you are in financial need or have accessibility requirements, please contact info@handeyesociety.com and we will try our best to make alternate arrangements.
---
About the Instructor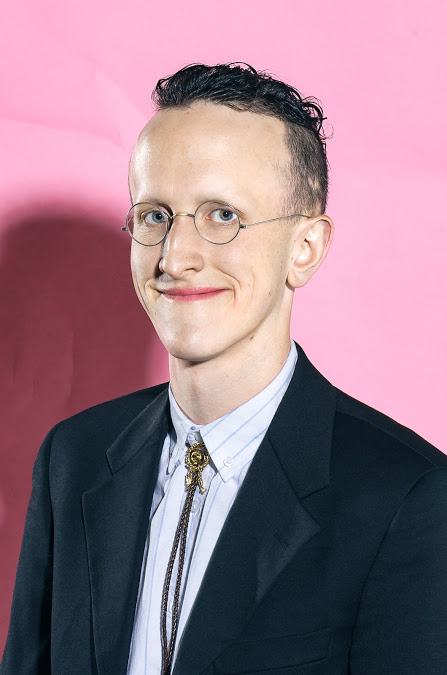 Jonathan Carroll / @toughguymountain
Jonathan Carroll does interaction and game design for Tough Guy Mountain, and teaches through OCADU, Trinity Square Video, Toronto Animated Images Society, Hand Eye Society, and at Tough Guy Mountain's studio, the Brandscape.
Notes on this workshop:
"If once we were able to view the Borges fable, in which the cartographers of the empire draw up a map so detailed that it ends up covering the territory exactly, as the most beautiful allegory of simulation, this fable has now come full circle for us and possesses nothing but the discrete charm of second order simulacra… In fact, even inverted, Borges's fable is unusable. Only the allegory of the Empire, perhaps, remains. Because it is with this same imperialism that present day simulators attempt to make the real, all of the real, coincide with their models of simulation." – Simulacra and Simulation, Jean Baudrillard
Simulation is an important tool in every facet of modern society, from politics (the creation of models to determine the political viability of candidates or policies), to finance (which operates entirely within simulated models to drive the engines of speculation, with no tether to reality beyond the generation of crises), to video games (an entire genre called "Simulations" visible on the search menus of services like Steam), to its nascent appearance as an artistic medium, in the works of artists like Ian Cheng.
Despite the desire of simulators to give the impression of impersonality, "god games" like The Sims or Civilization were some of the first games to turn their designers into celebrities, often prefacing the game's title with the designer's name (Will Wright's the Sims, Sid Meier's Civilization). How can artists reveal the truth that impersonality is impossible, and create deeply personal simulations? Or can art tear down, as Beaudrillard puts it, the "imperialism that present day simulators attempt to make the real, all of the real, coincide with their models of simulation"? How can artists investigate the ways in which the creation of new realities, new territories in simulations in games and culture reiterate colonialism, imperialism, or other hierarchies of power in our society? Can we create simulations that do not attempt neutrality, but portray a vision of the way things are or might be?"
---

More Experimental Game Design Workshops!
The Hand Eye Society is proud to present a series of workshops that encourages participants to create games in a new light. Coordinated by game-makers known for their thoughtful and innovative approaches to playful media, these workshops attempt to educate from more experimental, alternative perspectives. Participants will be able to take home useful technical skills, while being encouraged to explore unique game mechanics and meaningful themes in their own practice. This program is made possible by the generous support of the Ontario Arts Council.