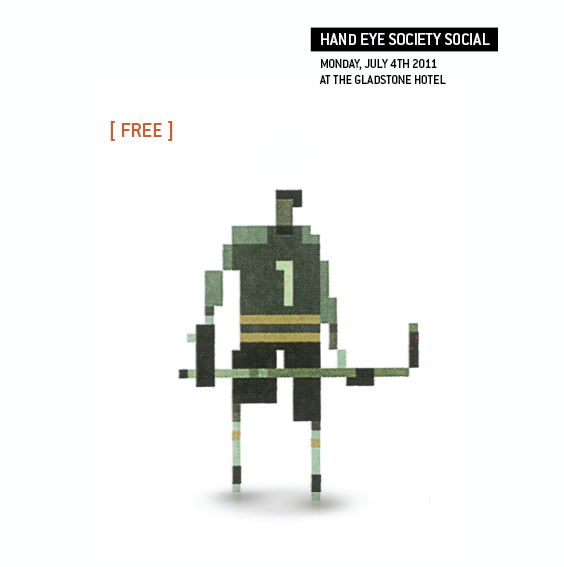 20 Jun

Summer Social July 4th 2011 'Abstract Athleticism'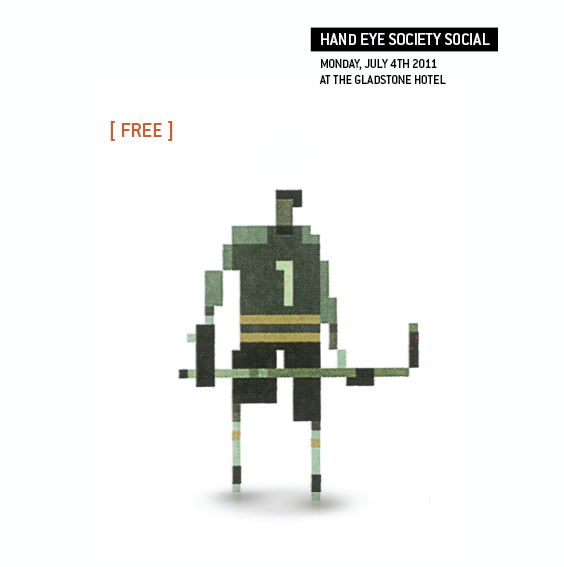 HAND EYE SOCIETY SUMMER SOCIAL 2011: 'Abstract Athleticism'
When?
8pm on Monday, July 4th 2011
Where?
The Melody Room at The Gladstone Hotel, 1214 Queen St. West <<< NOTE: THIS IS NOT AT UNIT BAR (!)
What?
Last year's Hand Eye Society summer social marked the riotous Canadian debut of NIDHOGG by internationally recognized videogame creator Messhof aka @messhof, a now-legendary two player arcade swordplay type thing created for NYU's No Quarter exhibit. Last year's social also featured a talk by offworld.com founder & IGF Chairman Brandon Boyer aka @brandonnn.
So what's the dealio this year?
A visit from a NYC videogame creator with another riotous Canadian debut? Another visit from Mr. Chairman? Maybe even some never-before-seen sport-like creations from Toronto's own DIY videogame community? WE SHALL SEE!
For now let's just say the theme is 'abstract athleticism'… you'll be hearing more about this soon as the Canada Day + Independence Day long weekend approaches.
Note: You might also be hearing something about a MIDSUMMER ROCKSHOWCASE, happening that same weekend at TIFF Bell Lightbox on Thursday, June 30th 2011. It's going to be a heckuva weekend folks.
Maybe we'll see you there?