15 Sep

Show Your Game to Humble Bundle!

Posted on Sep-15-2017

in

Event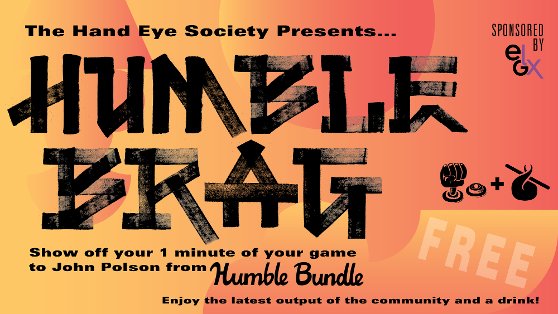 Sat. Sept. 30th, 9pm
Electric Perfume (805 Danforth Ave, near Pape station)
FREE
RSVP
As we mentioned when we posted our first "indie industry" Kelly Wallick event on Monday, this month is all about bringing interesting & influential videogame folks to Toronto!
Massive player Humble Bundle announced at the last GDC that it's getting into publishing games, and funding lead John Polson is coming to town and wants to see what developers here have made.
The event is happening at studio-gallery-lounge gamespace Electric Perfume and will consist of one minute peeks at games, either completed or in progress, projected on the wall. Who gets to show off their game to John and the community? YOU DO!
Submit Your Clip by Thursday Sept 28th!
Due to the 1 minute format we figure we can accommodate ALL games submitted. We've never done this before — it's a unique opportunity to get your game in front of John from Humble, but also a bunch of your peers and potential collaborators.
To keep things convivial, we'll have a delightful host Shaun Hatton MCing and delicious beer from Halo Brewery available for sale!
Thanks to our sponsor EGLX!