28 Sep

Need Help Connecting with an Audience?

Posted on Sep-28-2016

in

Event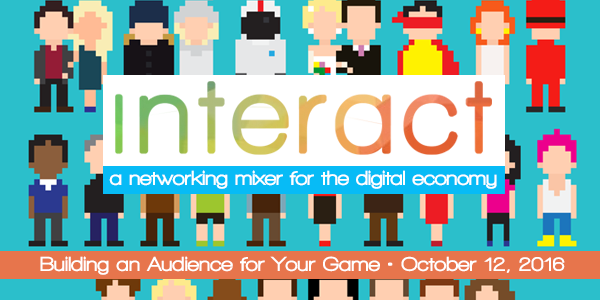 We've noticed in the community that people are facing real challenges with getting their game noticed these days. Unlike a few years ago, there are a lot of games being released — the market is as saturated as other mediums like movies and music.
Even the Heritage Minister Mélanie Joly is talking about the need for change. "We have to stop being humble and sell it on the international stage," she says here.
As a videogame arts organization, we don't judge a game by its profits, but we see a missed opportunity to be part of the international cultural conversation when our country's quality work isn't connecting with an audience.
So, we're joining forces with Interactive Ontario to do an event on October 12 called Building an Audience for Your Game.
It's focused on getting marketers on board as part of game making teams at an early stage — where there's time for them to be creatively and personally invested, and not just being brought in as a hired gun as the end of the process.
This is the format: 10 game creators will be presenting what they think is interesting about their game in 5 minutes. Couple slides, no big deal, and the project can be at any stage. Note that this isn't a pitch.
Then, each creator will talk to 10 marketing people to get top-of-head marketing advice and insight, to get a sense of where they're coming from. We will be screening the marketers for passion about games and experience, though not requiring specific games experience if people have ideas around new audience development. We anticipate that this will lead to a few good fits and fruitful collaborations!
To participate please fill out one of these forms.
Deadline is a week today, Wed. Oct. 5th. You can email us if you have questions.