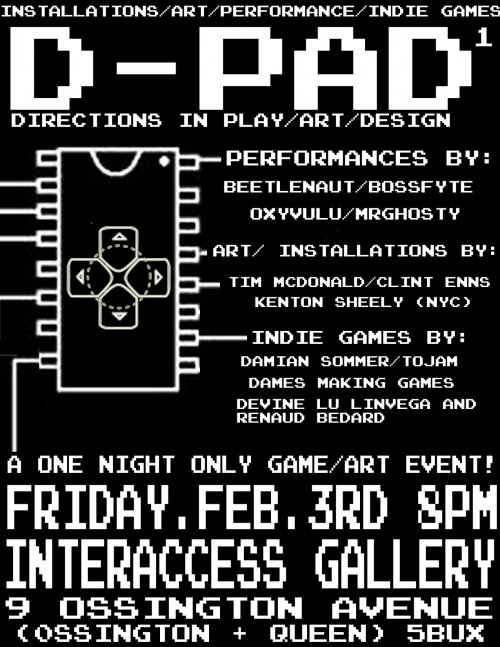 13 Jan

Iteration Not Hibernation!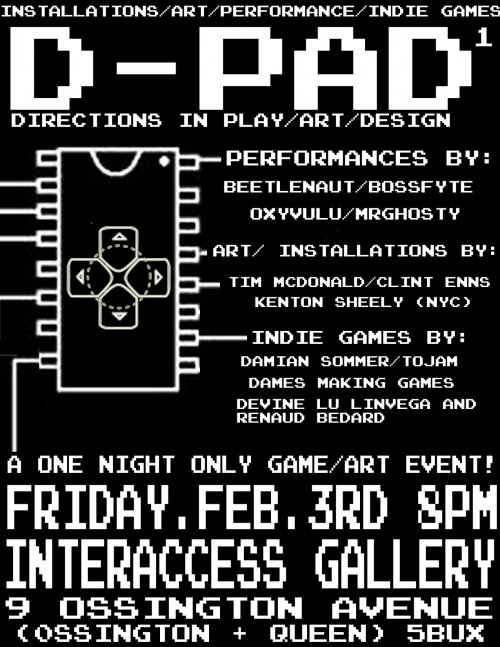 We're not doing a Hand Eye Social in February, so we're co-presenting D-Pad instead. D-Pad is a new series at Interaccess, an art gallery that has hosted the Torontron, put on by Skot Deeming, the organizer of Winnipeg's Data Dances and other videogame event goodness.
Friday Feb. 3rd, door at 8pm (performances at 9:30)
Interaccess Gallery (9 Ossington Ave. at Queen W.)
$5
Check out the Interaccess page and the Facebook page.