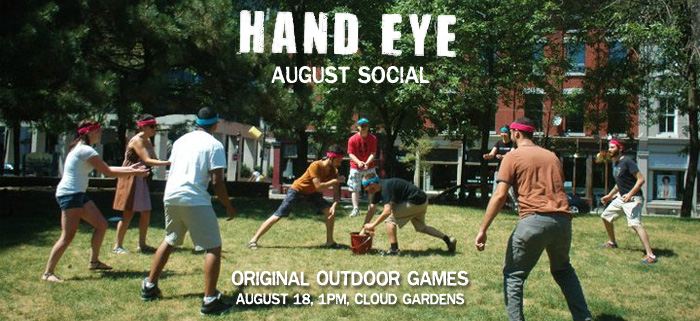 05 Aug

Hand Eye Social: Outdoor Games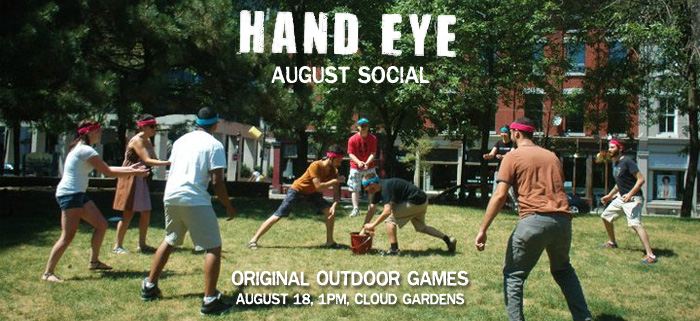 It's high time for another social, don't you think? This time, we'll be taking advantage of the excruciatingly great weather, and taking things outdoors. Don't worry, there's still a beer-related component.
Saturday August 18
1PM, Cloud Gardens (http://goo.gl/maps/rxXVF)
Meet up in an urban oasis for some original games that like to be played outside, from local & international designers. Games will include Gargoyles by Jaime Woo, a physical game that combines elements of beloved classics like Twister and Operation and examines the idea of comfortable spaces between strangers; and The Wire (The Game) by Fuzzy Dunlop, an intersection of multiple simultaneous street games that probably does not offer a nuanced commentary on the modern urban crime environment. Plus, David Fono will probably be bringing an international game or two fresh from the Playpublik Festival for Playful Public Spaces in Berlin.
2:30PM, Duke of Richmond (http://goo.gl/maps/itFmB)
After the strenuous hard work of playing games, chill out over lunch and such.
P.S. Super stellar people will RSVP on the Facebook event, so we can get an idea of numbers.