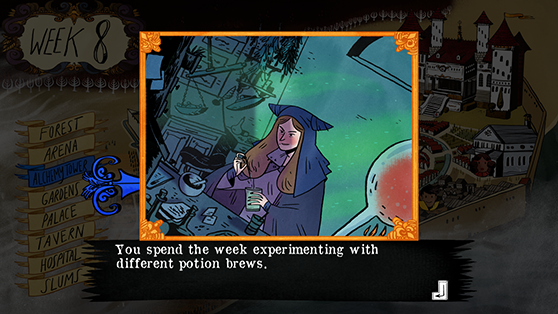 28 Jan

First round lineup announcement — FANCY VIDEOGAME PARTY

Posted on Jan-28-2014

in

Event

Get out your shoeshine and grab your finest garbs, because the fanciest of parties is almost here. Together with party co-organizers The Wild Rumpus, today we're announcing the first round of games that will be playable at the FANCY VIDEOGAME PARTY coming to the AGO on February 21.

Tickets are $15 online and are currently over 2/3 sold out — so get yours quick.

The six games revealed below are some of the finest multiplayer experiences from across the globe — we can't wait for you to get your hands on them all!

Stay tuned for further lineup announcements, including even more games and — of course — the best toe-tapping music performers we can get our grubby mitts on.

Artists in attendance on Feb 21 confirmed so far include The Yawhg's Damian Sommer, Tether's Matt Rix & Dan Cox, Interstellar Selfie Station's Christine Love & Nadine Lessio, and JS Joust's Douglas Wilson.

by Damian Sommer (Toronto) and Emily Carroll (Stratford)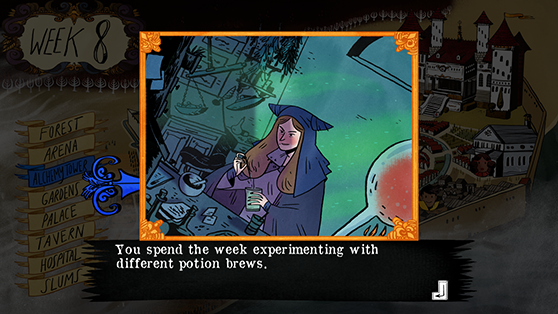 First created as part of the Hand Eye Society's Comics VS Games initiative in 2012, the Yawhg is a 1-4 player choose-your-own-adventure game that creates a random, unique story every time you play. Before the impending arrival of an all-destroying beast called "the Yawhg", players must work together to determine the fate of a medieval village.
by Matt Rix (Brampton), Dan Cox (Toronto) and Whitaker Trebella (Chicago)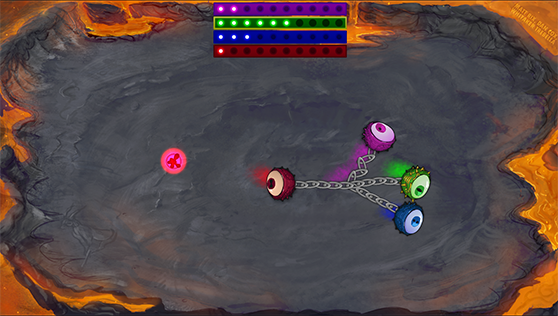 Tether is a tug-of-war battle where the first player to collect 10 orbs of their colour wins. The catch: all four players are tethered together with chains! Work with — or against — your foes to achieve victory. Originally developed at the 2013 Toronto Independent Game Jam (TOJam 8).
Interstellar Selfie Station PRINT  CLUB EDITION
by Love Conquers All Games (Toronto) and Nadine Lessio (Toronto).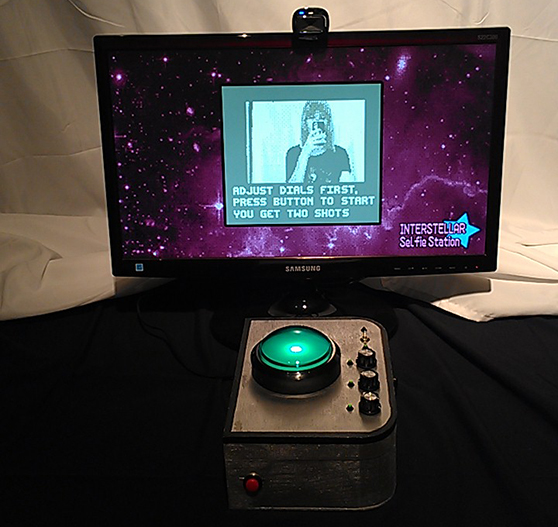 The Interstellar Selfie Station beams pixel art portraits straight from the stars and into your pockets. The forthcoming iOS app will be previewed in a special on-site photobooth, inspired by Japanese print clubs, that prints 2-bit pixelated selfie stickers. Created by Toronto locals Christine Love, designer of Analogue: A Hate Story and Nadine Lessio, who also designed the Torontron arcade interface.
by Uvula (San Francisco), Wild Rumpus (London), Venus Patrol (Austin)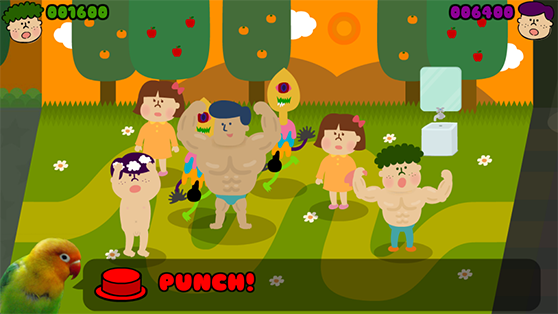 Tenya Wanya Teens is a two-player coming of age tale brought to you by Katamari Damacy designer Keita Takahashi and Asuka Sakai along with The Wild Rumpus and Venus Patrol. All played on custom built 16 button glow-in-the-dark arcade controllers, players move and tap the correct colours to proceed through the game's colourful levels.
by Die Gute Fabrik (New York)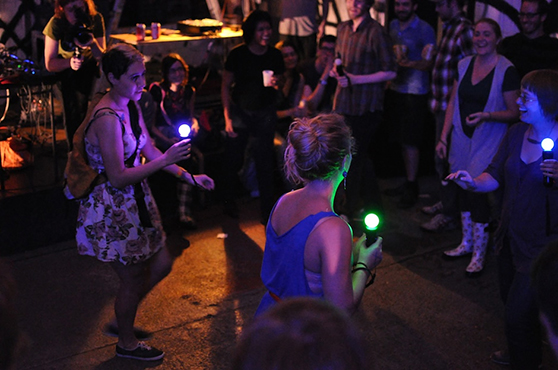 Played without screens or controls, Johann Sebastian Joust is a digital playground where up to 7 players use Playstation Move controllers to win a motion-powered battle against their opponents. As musical selections from J.S. Bach's Brandenburg Concertos play, players attempt to jostle opponent's controllers while protecting their own. When the music plays in slow-motion, the controllers become sensitive to movement — but when the Bach speeds up, players can move more freely and attempt to dash at their opponents. Last one standing wins!
by Messhof (Los Angeles)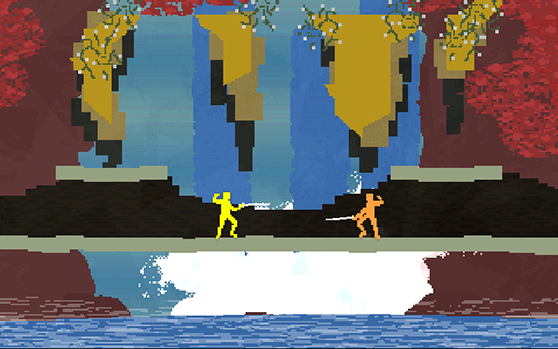 Just released on Steam after years of fine-tuning, Nidhogg is an award-winning two-player fencing game. An acrobatic tug-of-war, players stab, respawn, rinse and repeat until one emerges as the victor. Mixing classic fighting game style with fast-paced swordplay, Nidhogg is as fun to watch (and shout at!) as it is to play — folks who previewed it at a legendary Hand Eye Social and our Nuit Blanche tourney can attest to that!