05 Feb

FebMoVid 2: A Puzzle of Flesh at Dundas Video!

Posted on Feb-05-2017

in

Event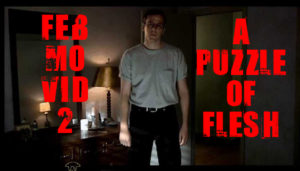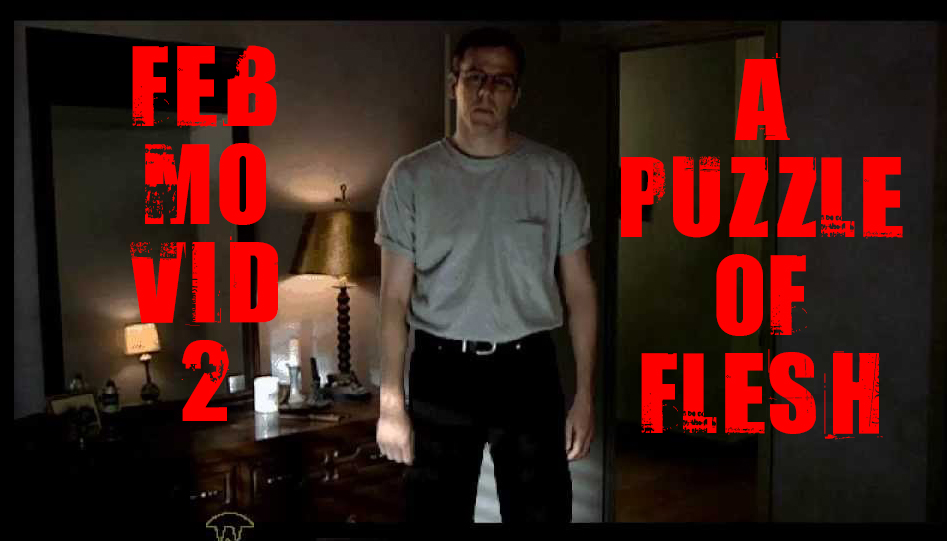 February Motion Video (FebMoVid) is back! For the second year in a row, videogames and movies collide as The Hand Eye Society joins forces with The Laser Blast Film Society to celebrate the poorly compressed, scan line-ridden era of Full Motion Video (FMV) games. This time, we're presenting an exclusive, feature-length cut of  Sierra Entertainment's notorious horror-thriller PHANTASMAGORIA: A PUZZLE OF FLESH (1996). Originally a point-and-click adventure deemed too outrageous for the likes of the UK, Singapore and Spain, we'll be watching a non-interactive edit courtesy of Pierce Derks that tells the complete story of the game in linear form.
PLUS, you'll also be able to demo a contemporary FMV game that was produced on-site for FANTASTIC FEST's 2016 FANTASTIC ARCADE in Austin Texas!
DETAILS
Sunday Feb 12
Dundas Video, 831 Dundas St.
8:30 PM
Updates posted on the Facebook event page
This event is free! But probably not for kids…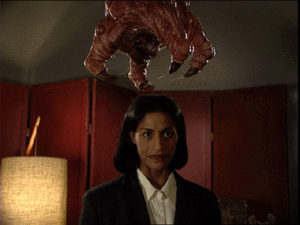 PUZZLE OF WHAT??
Written and designed by horror writer Lorelei Shannon, Phantasmagoria: A Puzzle of Flesh is a narratively unrelated follow-up to the best-selling Phantasmagoria (1995) by graphical adventure pioneer Roberta Williams (King's Quest). Notorious for its "obscene content" that saw the game heavily censored or outright banned in several countries, Puzzle of Flesh had the player help the introverted Curtis Craig navigate a psychological breakdown and multiple co-worker relationships while working at a predictably sinister pharmaceutical company. Dark secrets, sexual exploration (problematic or progressive? Maybe both?) and interdimensional twists abound!
In a brisk 80 minutes, you'll experience some of the craziest moments of the game edited into a coherent, freaky and funny narrative. Jam-packed with outrageous gore, and even zanier performances, this special, one-night only presentation is not to be missed for fans of FMV or merely the far-out.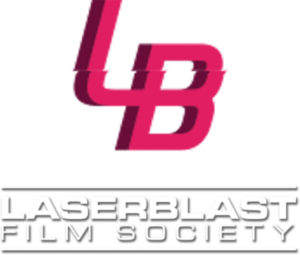 THE LASER BLAST FILM SOCIETY is a misfit gang of oddball academics, filmmakers and cineastes that champion cinematic eccentricity, insanity and sincerity each and every month at the Royal Cinema.
Check out the Laser Blast blog and Facebook group for more screenings
Royal Cinema event listings
---
What is Full Motion Video?
In 1983, when advances in digital memory storage permitted developers to incorporate pre-recorded video assets into interactive media, the result was a wave of wonderfully grotesque chimeras incorporating the technological DNA of both cinema and videogames. Born of a combination of Hollywood hubris, misguided vision, and market forces in an ambitiously awkward attempt to create the perfect medium, these games became prevalent not just in arcades and on home-consoles like the SEGA-CD, but also in movie theatres, where filmmakers like Bob Gale (BACK TO THE FUTURE) experimented with creating theatrical choose-your-own-adventure experiences. Peppered with baffling cameos by the likes of Quentin Tarantino, Christopher Walken, and a dazed-looking Jennifer Aniston amidst the contrived plots and low-budget production values, this presentation is an homage to a period so fleetingly bizarre that critics haven't even come up with a singular name for the artifacts it left behind: Full Motion Video? Interactive cinema? Well-intentioned yet woefully misguided cash-grabs disguised as the birth of a new art form? All of the above?
Check out details from the first FebMoVid at the Royal Cinema in 2016 here!