04 May

Comics vs Games at TCAF: Arcade and Speaker Lineup

Posted on May-04-2016

in

Event
 
It's finally here!! The fifth Comics vs Games is in less than two weeks, so you have plenty of time to burn this post into your brain when you attend TCAF 2016 and need to know where the videogames are (we're on the second floor of the Toronto Reference Library, as usual)- or if you're just wondering what videogames could possibly have in common with graphic novels, cartoons and zines. Often, the common denominator is the artists themselves, many of whom have one foot each in both the comic and game worlds or whose work shares a common visual language with the sequential art medium. (We have plenty of games that have no discernible connection to comics too!) The arcade includes a pretty wide variety of titles, mostly locally made by small teams, from multiplayer party games and strategic puzzlers to psychedelic rhythm games and thoughtful narrative experiments. We also have three speaker events, one for each day of the festival, that span a range of subjects touching on the business, craft, and art of both comics and games.
So without further ado, I invite you to give your scrolling/swiping finger a workout and check out the full lineup of speakers, games, and creators at this year's TCAF! If you have any questions, please contact cvsg@handeyesociety.com
---
The Speakers Lineup!
The Bizarro Land Between Comics to Games with Benjamin Rivers
Friday May 13, 10 – 11 AM
Marriott Bloor Yorkville, 90 Bloor Street East, High Park I
FREE, pre-registration required
As a part of the Comics VS Games/Word Balloon Academy collaboration at TCAF, Benjamin Rivers (Snow, Home, Alone With You) presents the nuances of changing gears between the two adjacent mediums. With some tough love, he will break down and help you wrestle the familiar-but-not-the-same expectations in finance, workflow, audience, and exhibitor culture.
Comics vs Games Microtalks
Saturday May 14, 12:15 – 1:15 PM
Toronto Reference Library, 789 Yonge St., Learning Centre 1
FREE
Speakers: See list below
The Comics vs Games microtalks return with 60-ish minutes of super short talks on the art and creativity of game development with possibly just a hint of comics in the mix!
Keith Makse – Dreaming of Superman: The Top 5 Intersecting Points between Comic Books and Virtual Reality
Yifat Shaik – Subversive Humor and The Absurdity of Real Life Experience
Derek Quenneville – Taking Things for Granted: The Origin of Pausing
Kalervo A. Sinervo – Playing/with Comics: Some Excursions into Digital Hybridity
Alex Rushdy – Colors of the Runbow – Working Around Art Limitations
Andrew Baillie – Visual Novels 101
Comics VS. Games on Twitch – Creative and Game Streams
Sunday May 15, 12:15 – 1:15 PM
Toronto Reference Library, 789 Yonge St., Learning Centre 1
FREE
Speakers: Nic ter Horst, Rosemary Brennan, Shawn Mcgrath, Rachel Kahn
Moderator: Leisha-Marie Riddel
Maintaining an online presence is important to a lot of artists, and many have taken to Twitch to allow fans and followers to gain insight from observing their creative processes in real-time. The streams (pun intended) also cross when gamers start creating and artists start playing games using this popular online video platform. This panel will highlight streamers who work in comics, games, or both, and they will discuss how they got started, what kept them going, and benefits and challenges of live-streaming their work.
---
The Arcade Lineup!
Come play games and talk with the creators on the second floor of  the Toronto Reference Library, 789 Yonge St.! From Aces Over Eights to Za Vas, we've got something for everyone.

A Good Snowman Is Hard To Build (Mac, Windows, Linux, iOS, Android)
Alan Hazelden, Benjamin Davis, Ryan Roth
An adorable puzzle game about being a monster and making snowmen.

Aces Over Eights (Windows)
14 Hours Productions
You're hot on the trail of Black Jack Dolton, a infamous gambler and outlaw. Traveling from poker table to poker table picking up on the clues that will eventually lead you to a dramatic showdown. Part adventure game, part poker sim, all taking place in the old west.

Alea (Mac, Windows, Linux)
Paloma Dawkins, Cale Bradbury, Caila Thompson
Alea is a hiking simulation through the Pacific Northwest. Listen to the rhythms of the moon, notice the repetition and predict the shifts in the tide.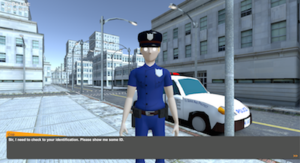 An/Other (Mac, Windows, Unity Web Player)
Jordan Sparks
An/Other is an interactive video game for social change that explores social issues in society and challenges players' perspectives on the matter.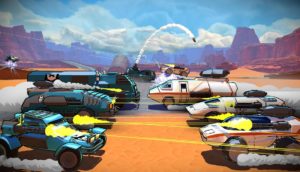 Auto Age: Standoff (Mac, Windows, Linux)
Phantom Compass Inc.
A colorful car combat game with the audiovisual style of 1980s action cartoons. Featuring single-player, multi-player (co-op and PvP) and VR game play, Auto Age: Standoff is fuelled by real-time driving and shooting action.

Balloon Buoyancy (Windows)
Nawaf Bahadur, Peter Harthen
Reach for the stars with a friend in Balloon Buoyancy! Two players must co-operate to balance on a shaky platform that is ascending with increasing velocity while avoiding space debris—try your best to reach as high as you can!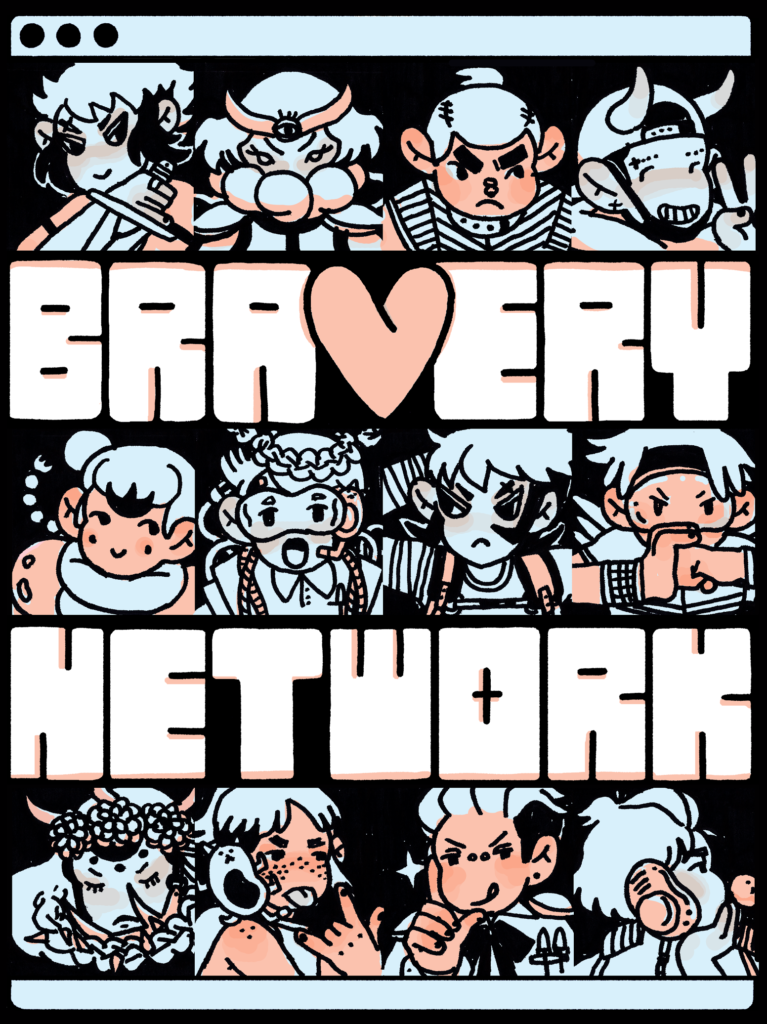 Bravery Network (Mac, Windows, Linux, iOS, Android)
Gloam Collective
Teams of futuristic teens try to hit, blast, and tease their opponents into submission. Players simultaneously select which weapons or tools their fighters should use to defeat their foes. Outwit or overwhelm the rival team and get them to throw in the towel one by one — whether that's by beating them up, blowing them up, or reminding them that they haven't eaten in a while.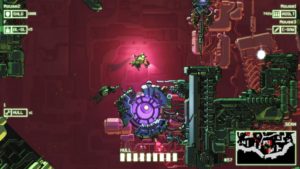 Cryptark (Windows, PS4)
Alien Trap Games
Cryptark is a 2D sci-fi roguelike shooter where you take on the role of a heavily armed privateer seeking to earn government contracts by boarding deadly alien space-hulks. It's up to you to strategize a plan of attack, pick an equipment loadout, and destroy the central core to be victorious.

Cupkins (Facebook, Android)
Joydrop Ltd
Cupkins is an innovative Russian themed social strategy puzzler based on community building using traditional Russian nesting dolls, known as Matryoshka dolls. After thousands of dolls get lost in the wild, players organize them back into their proper sets using a new game mechanic which requires similar strategies and planning like Chess.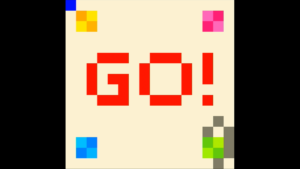 Dodge Club Party (Wii U)
James Montagna, George Mathews, Lindsay Collins, Tommy Pedrini
Dodge Club Party is an experimental 5 player free-for-all installation game! It all takes place on a 16×16 pixel screen, with its colorful cast of characters represented by bold, blocky graphics. Players can casually pick up and play at any time, challenging each other to see who can last the longest, becoming the fireball to take on a group of opponents, or going for the top score of the day. No matter how you choose to play, you're bound to make new friends with Dodge Club Party!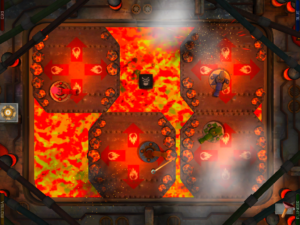 Don't Fall In The Hole (iOS, Android)
Oooweeooo
A multiplayer turn-based strategy action game for iPad, Windows 8, and Android. Use explosions and power-up weapons to force your opponents to tumble from platforms or fall into holes. Teleport or use your grappling hook to pull yourself from the edge. Only catch? With no propulsion, it'll take good aim and quick thinking to earn your victory.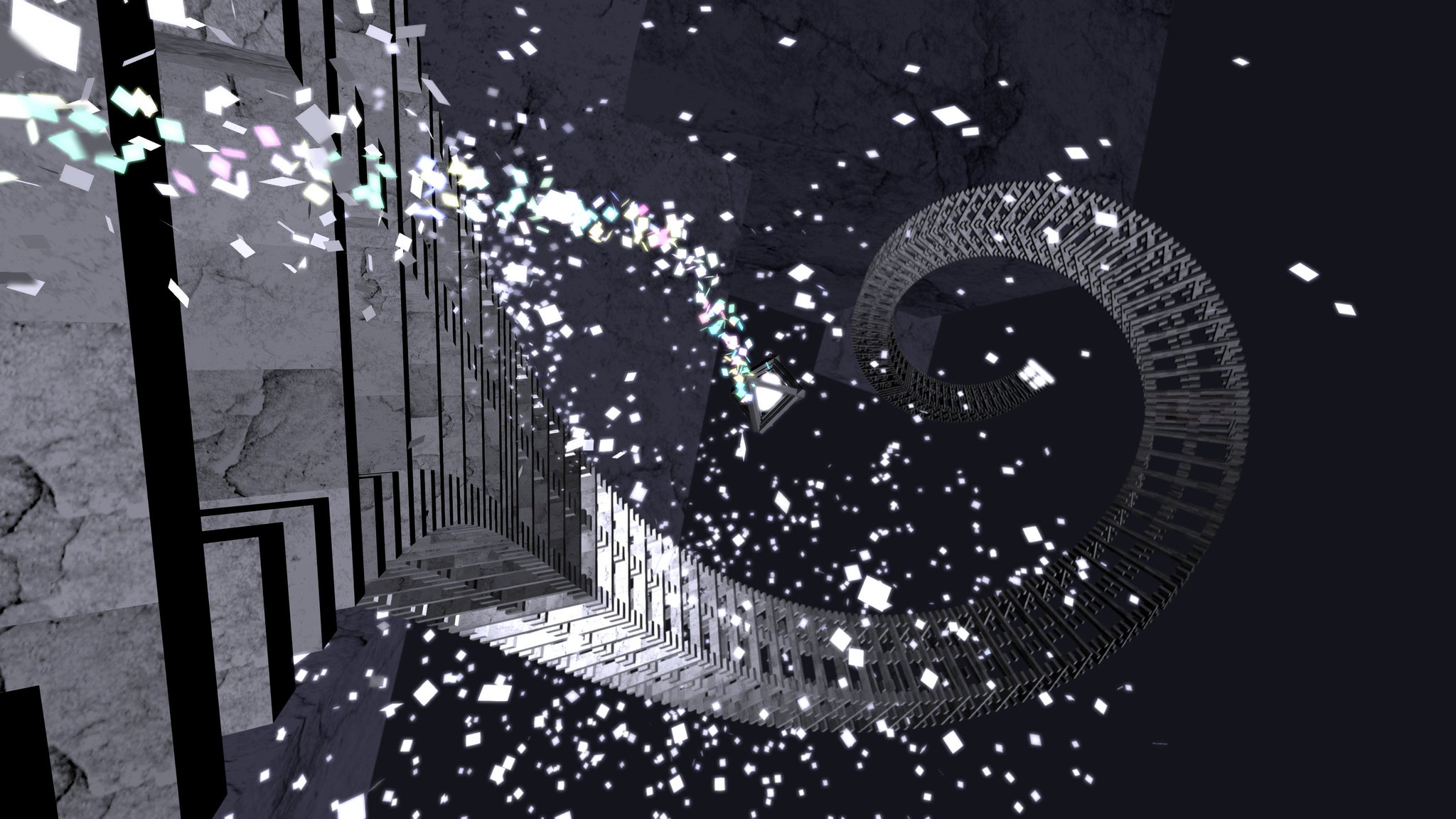 Endlight-Outside (Mac, Windows, Linux)
Bigpants
Fly around constantly evolving structures trying to take the best photo possible… before they explode.

GalaCollider (Mac, Windows, Linux, iOS, Android)
NeoCrux Ltd
Set billions of years in the future, GalaCollider is a mobile and PC game that innovates by combining a collectible card game, RTS and 4x game into an exciting space-exploration strategy game with intuitive gameplay and depth.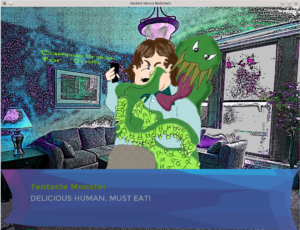 Hackers Versus Banksters (Mac, Windows, Linux)
Crawley Software
A Visual Novel about revenge! Toronto Mistrust Bank stole $70,000 from Tankboy. But Tankboy and his common-law wife Crowgirl are master hackers! That corrupt Bay street corporation chose the wrong poor people to mess with!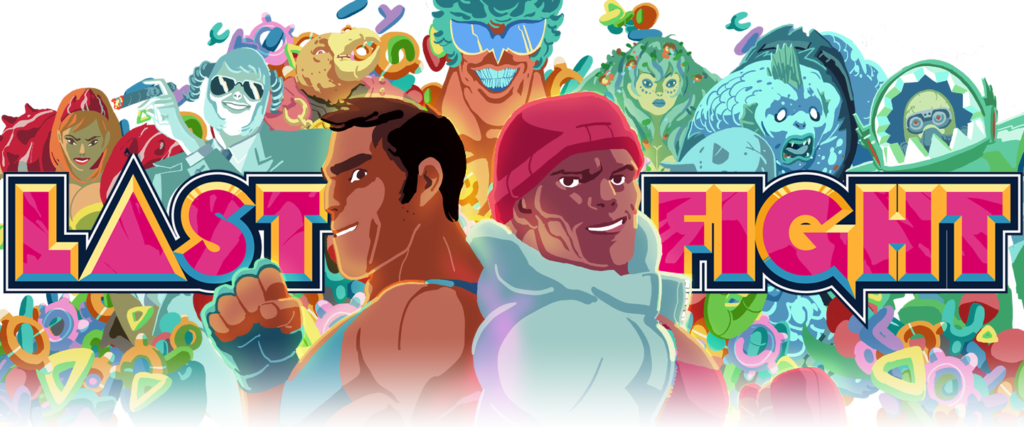 Last Fight (PC, Xbox One, PS4)
Piranaking
LASTFIGHT is a 3D fighting/platform game with an arcade style based on the recently awarded comic book LASTMAN. Packed with humour, skill and fun for up to 4 players, LASTFIGHT introduces a roster of 10 different characters. Each of its 8 arenas offers specific boosts and items for a constant update in gameplay.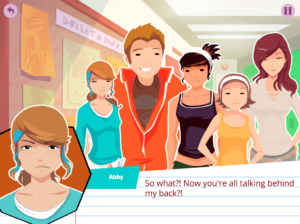 LongStory (iOS, Android)
Bloom Digital Media
LongStory is an episodic dating sim focused on helping players have healthier real world relationships. When the previous owner of Locker 1224 mysteriously disappeared, you were left holding the only clues. Build relationships with new friends and old enemies to work out exactly what happened – and if there's anything you can do to put it right. In LongStory you play as the gender of your choice. There are 5 dateable characters: Two girls, two boys, and one… well, you'll have to wait and see.

LOUD on Planet X (Mac, Windows, PS4, Vita, iOS, Android)
Pop Sandbox
LOUD on Planet X is an arcade-style indie music game featuring Tegan and Sara, Purity Ring, METZ, Metric, Lights, July Talk, F*cked Up, Cadence Weapon, Austra and more. Choose from a cross-section of top current indie music artists, then defend your stage from hordes of quirky aliens by tapping to the music and using a fun assortment of makeshift weapons like speakers, strobe lights, fog machines, amplifiers, bouncers and custom special attacks!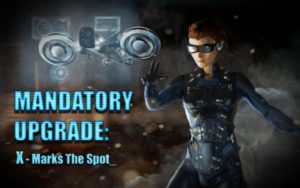 MANDATORY UPGRADE: X MARKS THE SPOT (Windows, Android)
One More Story Games
Special Agent Rachel Varley didn't know what she was getting into when she rejoined the world of international intelligence & security, but she sure wasn't expecting a suspicious death on her first day back, and definitely not a death involving a runaway cybernetic exosuit. Will Rachel be able to get to the heart of the mystery and still manage to escape in one piece?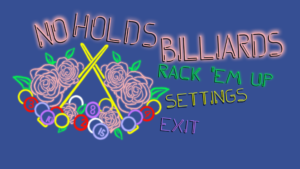 No Holds Billiards (Mac, Windows)
Maurice Grela, Kevan Yip, Michelle Skarupa, Em Halberstadt
No turns, no holds, just Local Multiplayer Billiards LIVE! A modern spin on the classic game of 8-ball Billiards. Two players each control a cue ball and are able to take shots simultaneously. The game is broken up into three phases. First, players must break and try to sink any ball. Once a players sinks the first ball, they have to sink the balls of that remaining pattern. Finally, once all their balls are sunk, they must sink the Eight ball to win the game.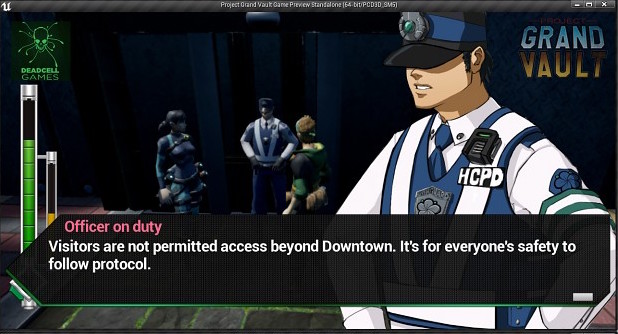 Project Grand Vault (Windows)
Dead Cell Games
Project Grand Vault is a 3rd person action adventure, with some RPG elements. The story follows two Treasure Hunters that attempt to move into a new city, only to get caught up in a race to uncover a legendary treasure.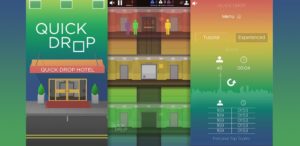 Quick Drop (iOS, Android)
Woolly Walrus Games
Quick Drop is the elevator game you never knew you wanted. Dropping off passengers on different floors might seem simple at first, but limited space and passenger discontent create a strategic experience unlike any other. A one tap game with strategy and precision. The game was prototyped at the Toronto Global Game Jam 2016 and is now out for Android and iOS.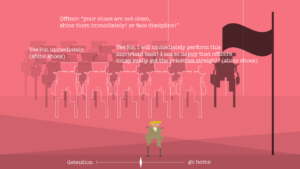 Real Army Simulator (Mac, Windows, iOS, Android)
The Really Serious Game Company
Real Army Simulator is the often humorous, slightly satirical and sometime real account of what is really like to be a soldier in the army. Pulled from Yifat real account of her army service in the Israeli army, the game tries to show a more realistic view of the army and what it's like to be part of it. It presents life in the army as being part of a large bureaucratic and mundane machine rather than the glorified heroic experience often depicted in games.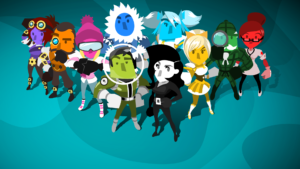 Runbow (Wii U)
13AM Games
Runbow is a fast-paced action party game with a never-before seen color mechanic: Up-to nine players race against each other locally or online as platforms and obstacles appear and disappear when the background changes colors. Players can go head-to-head in Run, Arena, King of the Hill, and ColourMaster or save the day alone in Adventure and The Bowhemoth game modes.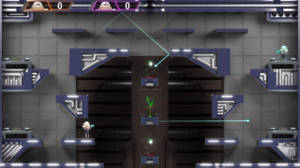 SHNIPERS (Mac, Windows)
Brenden Cameron
SHNIPERS is a competitive multiplayer arena game for 2-4 players. In the game, you fire bullets that never stop bouncing until they hit a target, leading to an increasingly crowded and frenetic playing field.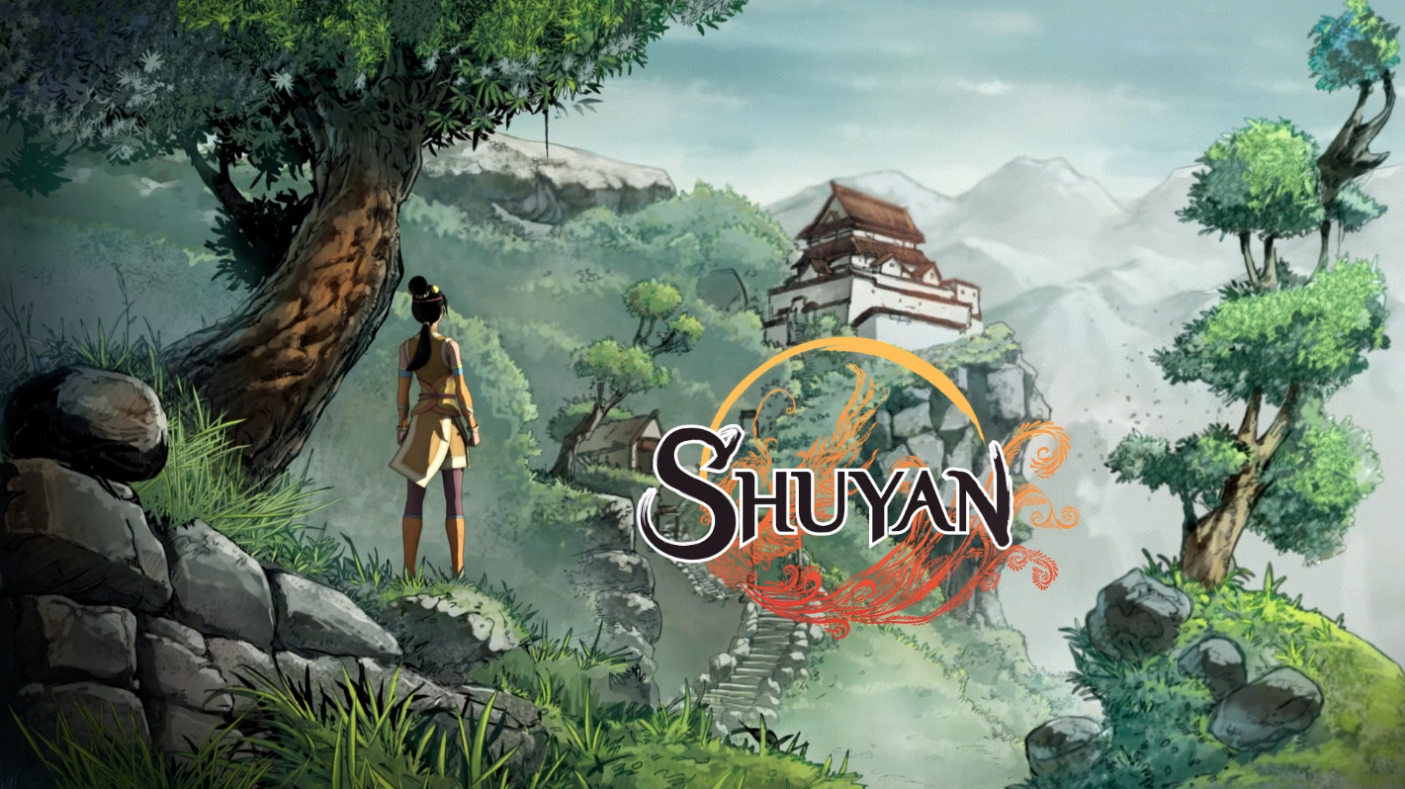 Shuyan (iOS)
Mark Media
Shuyan is an episodic, action-adventure game for the iOS that takes players on a combat-packed, enlightening journey to discover the true meaning of kung fu. When you play, it feels like a comic book married a video game.

Sky Rogue (Mac, Windows, Linux)
Fractal Phase
A fwooshy, intense, procedurally generated fly-em-up. Blow things up over land, sea, and air, on an infinite number of procedurally-generated islands. Go toe-to-toe with enemy aces or assault giant flying aircraft carriers, but watch out for volleys of missiles; when you die, you're dead.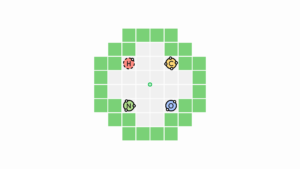 Sokobond (Mac, Windows, Linux, iOS, Android)
Alan Hazelden, Harry Lee, Ryan Roth
Sokobond is an elegantly designed puzzle game about chemistry. It's logical, minimalist, and crafted with love and science.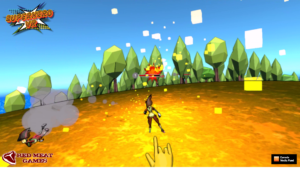 Super Hero VR
Red Meat Games
Super Hero VR is a virtual reality simulation of the player becoming a super hero and using motion controllers, the player will take on all the iconic poses of superheroes in order to fly, fight and defend from a variety of monsters and villains.

Those Without Shadows (Mac, Windows, Linux)
Dawn Davis
Long after her death, Anna Khatri wakes up in the afterlife and sets out to solve the mystery of what transpired. Those Without Shadows is collection of stories of heroes from her past and her future in an effort to find answers. Those Without Shadows is an illustrated web novel with parts that you play!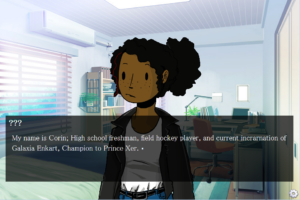 Visual Novel Chill Zone (Windows)
PIZZAPRANKS
A collection of short games by Andrew Baillie exploring relationships at all levels. The platonic are important as the romantic and the familiar as important as new. He basically just likes making games with low stakes where people talk to each other.

Wits & Warfare (Windows, PS4, Xbox One, iOS, Android)
Red Meat Games
Wits & Warfare is an Empire-Building game with Trivia. You play as a mad scientist trying to create the Universal Theory by raiding your competitor's research labs.

Za Vas (To You) (Mac, Windows)
Brittney Oberfeld, Kimberly Koronya, Lee Tran, Jen Costa, Mike Romaniak
The player enters a classic Russian dinner party. They must endure the entire length of the party while keeping up with all the expected actions of a dinner guest. Throughout the night, they must eat, drink, make small talk, take photos & dance their heart out – all to the Russian beat. You must figure out each character's trigger and do the appropriate action — or endure the pain of rejection.
---
This year's Comics vs Games is generously supported by the OMDC!