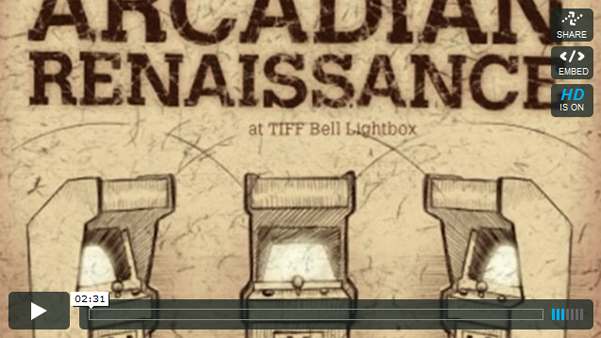 05 Oct

Arcadian Renaissance Documentation

Posted on Oct-05-2010

in

Event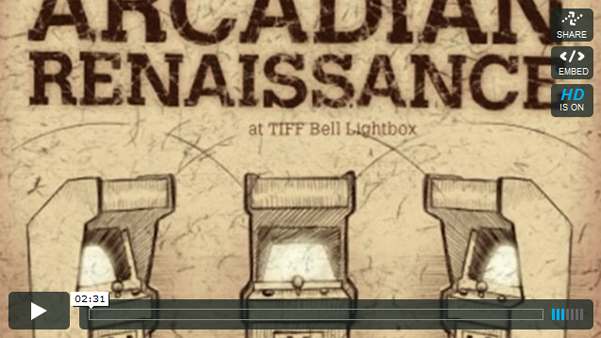 The Arcadian Renaissance exhibit at Nuit Blanche was an amazing success. Hundreds of people came and played, many more watched as games were projected on the wall. The energy was phenomenal. If you missed it, get into your time machine and set the date to October 2nd, 2010 @ 7pm, or if your time machine is in the shop, check out this video.
The Arcadian Renaissance was made possible by our sponsors, the gamemakers, and the volunteer membership of the Hand Eye Society.
Cabinet Retrofitting: Jph Wacheski
Curator and Producer: Jim Munroe
TIFF Bell Lightbox Liason: Nick Pagee
Volunteer Coordination: Jori Baldwin
Media Outreach: Mike Drach
Deployment Officer: Callum Hay
Cabinet Graphic Design: Nadine Lessio
Flyer Graphic Design: Ben Rivers
Proposal Writer: Peter Marshall
Thanks to the folks who donated hardware and space to the project:
Tony Wong and Xtreme Labs
Rick Weiss
Jonathan M. Guberman
Alex Snukal and Interaccess
Marc Reeve-Newson
Adam Blake
Susan Bustos
Tyler Moore
Carol Mark
Thanks to
Joanna Rankin
Shawn McGrath
Miguel Sternberg
Emma Scratch
Paul Laroquod
Mark Rabo
Jaimie Woo
Sara Malabar and Scotiabank Nuit Blanche
Jim McGinley
Em McGinley
Shane Smith
James King
Andrei Gravelle
Dallas and Bill and the Pinball Exchange
Thanks to Jonah Hundert for ringside announcing and the volunteers at
the event itself:
Leif Conti-Groome
Tyler Moore
Jamie Tucker
Mike Drach
Emma Scratch
Will Perkins
Rene Shible
Chris Yurkovich
Ian-Patrick McAllister
Emily Afran
Rene Shible
Michelangelo Pereira Huezo
Carlos Yusim
Callan Burgess
Jason Spitkoski
Adam Blake
Stephen Kriedemann