05 Oct

October's Obscene Oddities: Event Roundup

Gals, ghouls, and genderless voids, it's the most wonderful month of the year! Halloween month has finally descended upon us heathens, decking the shopping aisles with motion-sensing animatronics and those delightful racist/sexist/culturally obnoxious get-ups everyone loves to avoid eye contact with. As each day fills every bone in your skeletal frame with existential horror, take the festive edge off by heading to these local indie game events and socials. And why not talk to the three-faced crone Google Calendar? When she's not sticking candy corn up your nose and turning assholes into newts, she's brewing info sigils about events as they are announced.

WHERE TO JAUNT – TORONTO GAME EVENTS
Tuesday, October 4
We Are Wearables is holding a virtual and augmented reality event at MaRS Dicscovery District. Whisper Dungeon by MiaoMiao Games, Blasters of the Universe by Secret Location, and Vega by Quantum Capture are noteworthy game inclusions. Attendees can expect speakers and demos galore, with the anticipated Playstation VR and the world premiere of the Sulon Q sure to draw line-ups.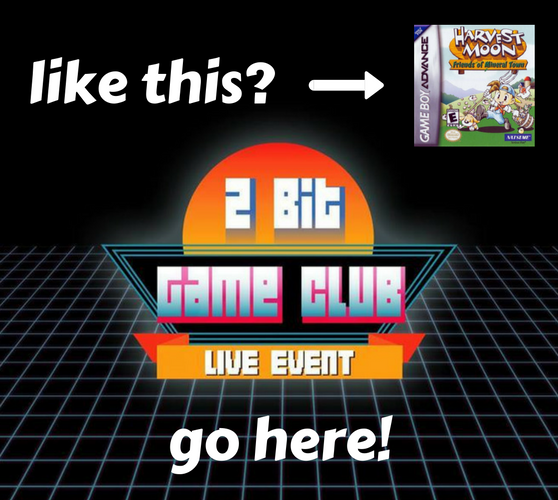 What's the yams? If Kendrick hasn't enlightened you already, you can find out at 2-Bit Game Club's October meet-up. This month, they're farming for some discussion on Harvest Moon: Friends of Mineral Town, a Game Boy Advance game that starts off with you taking an L after your elderly farmer buddy bites the dust, and you picking up the slack. Subscribe to their FB page so you don't miss one!

Thursday, October 13 to Sunday, October 16
Hand Eye Society has curated a selection of games from around the world with the theme of social change and unique narrative themes for the Reelworld Film Festival! Titles such as Never Alone, This War of Mine, That Dragon, Cancer and others will be available to play by festival attendees and school groups who may not have ever encountered games like these before, amidst films about heady topics including the international arms trade, Syrian refugees, and food security. If you would like to help out for a good cause and also have your pick of 2 tickets to one free film screening and the Opening Night Party, please sign up to volunteer using this Google Form! You can see a list of shifts and people who have signed up already on this spreadsheet with contact info removed. Please register by Sunday Oct 9 so we can slot y'all in!
Thursday, October 20 to Friday, October 21
Business-oriented game conference GameON: Ventures is landing on MaRS for two days. A couple local speakers will be sharing biz wisdom, including Techsdale's Andray Domise, Mark Media's Jason Loftus (the studio behind Shuyan the Kung Fu Princess), Big Viking Games' Joseph Gardiner, Game Pill's Mary Sorrenti, and Interactive Ontario's Vika Gupta.
Saturday, October 22 to Sunday, October 23
It's the great GBCJam, Charlie Brown! The monthly one-day game jam at George Brown College is back for its fifth weekend. As always, GBCJam is a low-pressure jam from 10 a.m. to 10 p.m. on Saturday, with a showcase of works the following day.
Thursday, October 27 to Friday, October 28
If you've ever wanted to learn how to make a game in virtual reality, here's your chance. Two full-day VR game development workshops are happening at the TAVES Consumer Electronic Show. A beginner-friendly course with no prior development experience required, participants will be working in Unity 3D and taking home free a Google Cardboard headset. Free three-day admission to TAVES is included too.
Saturday, October 29
Everything indie is converging at the Art Gallery of Ontario for Canzine, a free festival for underground culture and zines. While games won't be exhibited, artsy folks involved with indie game creation will be there, like Jenn Woodall from Punk Prism Power and Skin Tight Bitch Fight. (Full disclosure: Your Humble Digest Writer will be around on a panel or something.)
WHERE TO HAUNT – TORONTO GAME SOCIALS
Wednesdays: October 5, 12, 19, 26
The Ryerson Game Makers Union continues holding weekly get-togethers on Ryerson University campus, for students and anyone interested in dropping by. Their Fall schedule will be every Wednesday, in room ENG 203 of the George Vari Centre and starting at 6 p.m.
Monday, October 17
Make Games With Friends (MGWF) is a monthly event held at Gamma Space, where game-makers can mingle and share their work with each other. Free and open to everyone of all skill levels, expect micro-talks and casual show-and-tells. Starts at 6:30 p.m.
Wednesday, October 26
Haul out the bourbon candies for an All Hallows' Wasted edition of Torontaru. At the Get Well, starts at 7 p.m.
Monday, October 31
Get spooky scary with the Dames at their VR Halloween Party, which is sure to be a cryptic celebration of cackling, monster mashing, and themed gameplay. At Gamma Space, starts at 7 p.m.
Dates to be announced:
Play Games With Friends is MGWF's play-testing sibling. Play games from various mediums and consoles, or bring your game for casual play-testing. Like MGWF, this event is free, open to the public, and held at Gamma Space.
Game Dialogues is the Hand Eye Society's monthly speaker series, where we snag some poor soul from Toronto's indie game community and coerce them to speak about game art and design. In the past, we've delved into Resident Evil's architecture, Russian subway dogs, and other topics. Free/pay-what-you-can and excessively stocked with snacks, be sure to check our Facebook group frequently to find out when this month's Game Dialogues is happening.
Also: There might be a Unity shaders workshop on the horizon, so please stay tuned!
#ICYMI
#IndieSeries: Ubisoft Toronto launched Indie Series, an indie game development competition with some major perks, including a cash prize of $50,000.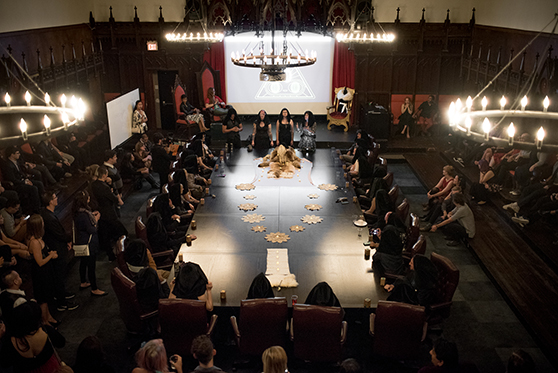 #HESBall16: Holy heck! Our third annual Hand Eye Society Ball sold out and y'all even got us trending for a night! Thanks for the memories and the ice-cream hangovers, and in INCREDIBLE shout-out to all our volunteers and staff who helped make this such a legendary evening. More photos and video coming atcha after this digest.
#RomGameJam: The annual primordial soup that is ROM's Dawn of Life simmered and thickened into another glorious game jam. Game makers created some highly evolved specimens over three days, with over 20 games for your playing pleasure up now on ROM's itch.io tag. Carbon date yourself with cheap thrills from trilobites. Or date Cambrians in a prehistoric otome, if that floats your sediment-laden boat. If you like peeking behind the dev veil, makers logged their progress with #RomGameJam.
#petsofUken: What it says on the tin. Too cute for words so I'll just spew emojis: 😍 😍 😍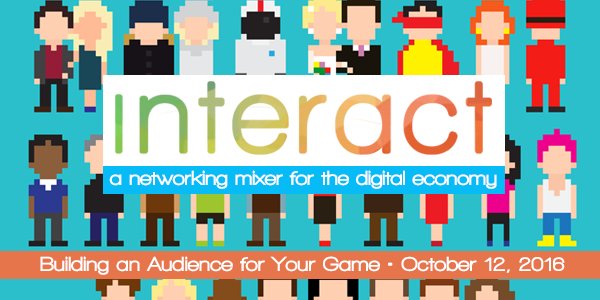 #MakingYourMarketer: You finished making a game. Now what? Marketing is a problem plaguing many game makers, so with Interactive Ontario, we're holding Building An Audience For Your Game – an event that brings the best of game show-and-tell and marketing experts. We'll have 10 marketers and 10 game makers combine their expertise for your playing pleasure. Before you get your indie britches in a bunch, we ain't selling out! Still all about that creative expression. We wanted to fill a gap we've noticed in Toronto's indie game programming, one that will ensure that pixelated magus opus of yours gets the rapt attention it deserves. Applications are closed and this event is only open to registered participants, but interest in this subject is sure to result in more local education around the importance of self-promotion in these trying indie times.
COMING AND GOING ATTRACTIONS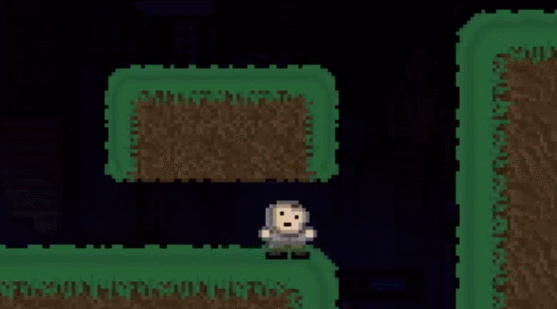 Because it's 2016, artist Micéal O'Corra is developing a weed-themed platformer called Mediocre Guy. O'Corra plans to release it once cannabis is legalized in Canada, so expect to take a toke of this one for a spring 2017 launch.
You haven't played Jazzpunk like this before (and of course you've played it, if you were a Hand Eye member last year). Everyone's favourite absurd first-person spy got a director's cut edition on PlayStation 4. Those who playtested Jazzpunk's minigame way back at Electric Perfume will be in for a treat, since the Wedding Quake multiplayer lives on in this version.
How did I not know about this?! I recently stumbled upon TO Game Audio Thing, a meetup for videogame audio enthusiasts. They've been running for years, with meetups timed sporadically. Their last social was in September at Get Well, so fingers crossed for an October event. You can message @GameAudioThing to get on their very secretive mailing list for meetup times.
Alto's Adventure can't stop, won't stop. The wintery mobile game has a new buzz to it, thanks to a haptic feedback patch.
PAPER TRAILS – GAMING IN THE MEDIA
Physics puzzler Grav Tav got a gravity-defying looksie from Pocket Gamer UK.
Straight outta ROM, kid-friendly space game Astro-Miners premiered during ROMJam's weekend. It quickly got media love from Toronto Game Devs and Brutal Gamer.
The National Post interviewed Ken Seto of Massive Damage, the studio behind mobile zombie runner Please Stay Calm and the newly released Halcyon 6: Starbase Commander.
Continuing their brilliant Get To Know A Game Dev series, Game Dev Café chatted with composer Felix Arifin, Hand Eye fave and local architect Ksenia Eic. And QA tester/bug whisperer Colin Janowicz (who is technically from Newmarket, but ehhhh, we'll mention 'em anyway!). The publication also got auggy at Interactive Ontario's AR event.
From Toronto Game Devs' podcast came three episodes, with special guest Rihanna. (I am obviously lying, but they get to work work work work work with her.)
MVP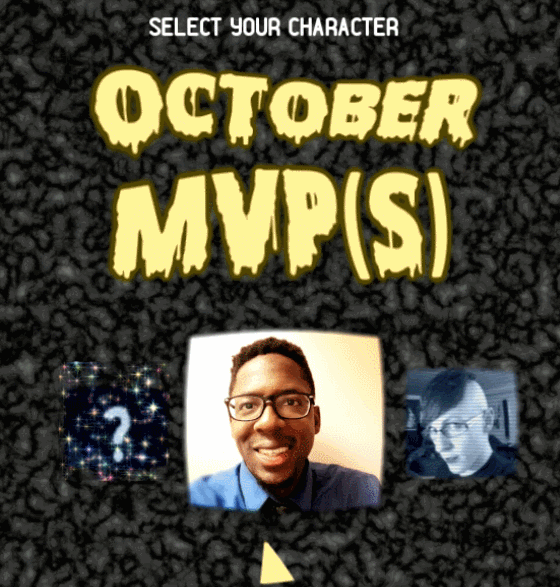 You get two (okay maybe several) MVPs for the price of one this month. Our first MVP is Dwight Broderick. If you caught him vigilantly guarding doors at our Society Ball, know that he did not let up even once.  He's been dedicated to helping us out for many initiatives, including trekking with us to Game Curious.
"I've met a lot of super amazing people while volunteering. A lot are very focused and passionate at what they do," Broderick says. "I'm there just trying to be inspired and to find out if I truly love video games and the community that surrounds it. It helps that I'm getting an opportunity to meet you awesome people while I figure that out."
Well said pal! And a special shoutout to our fearless volunteer coordinator Kai Winter (and a previous MVP!), who was the duct tape that kept Dwight and the rest of us volunteers on task, with many taking initiative to make the party run as smoothly as possible. Heart eyes at all of ya.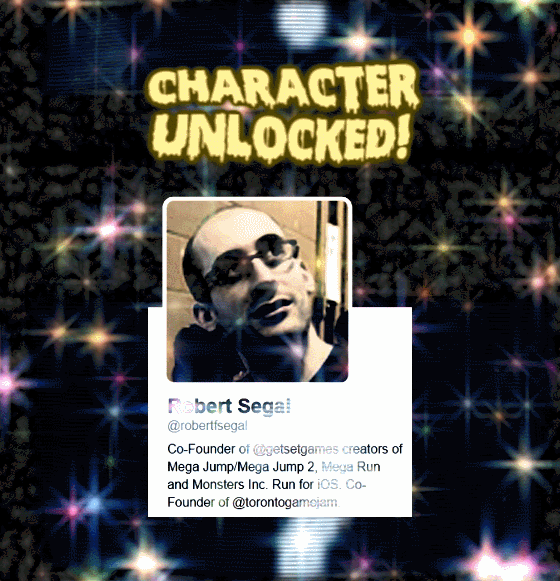 Another MVP who saved our collective asses was Get Set Games' Rob Segal, a TOJam founding member. For truly invaluable sponsorship and unlocking our big screen game exhibition abilities during the Hand Eye Society Ball, we salute Segal!
A BREADWINNER IS YOU – JOBS, GIGS, AND OPPORTUNITIES
Ubisoft's hiring for several positions, in arts, programming, marketing, and project management. Fun fact: employees get a TTC subsidy!
IndieCade is back in mid-October. The festival also gets Paris pixelated with Indiecade Europe in November.
Game interactive technology company Globacore is looking for 3D artists! You can send a resume and portfolio to dave@globacore.com and/or jobs@globacore.com.
It's no secret; Secret Location needs a two-month-term Unity developer and a contract shader artist! You can email the usual deets to gaeil@thesecretlocation.com
Stephen Crane from Toronto Game Devs is raising money for charity in November by joining Extra Life, a 24-hour gaming livestream. You can join Crane's team by signing up for Extra Life under Toronto Game Devs. He's already 25 per cent of the way to his end goal if you wanna donate.
Centennial College is looking for a part-time program supervisor for their new three-year game development & design program. If you've got what it takes to come up with what the next generation of developers need to know, you'll be designing curriculum starting in November and teaching next fall. To apply, check out their listing.
As previously mentioned, Ubisoft Toronto's Indie Series competition is accepting interested dev teams. You can apply online until November 18. Best of luck!