04 Nov

November's Nebulous Nasties: Event Roundup

Emily Dickson once called November the Norway of the year. If we pared that down to a local level, I'd say November is the Chinatown of the year. In the transit between fall chill and winter frigidity, the Spadina strip's the best place to be for low-key things that keep you from freezing. Stuff like bubbling hot pots, afternoon tea spots, and winding streetcars with no elbow room…!

Staying warm/alive is especially important with the advent of November personal challenges —godspeed, NaNoWriMoers and Movember folks!—and the absolute avalanche of indie game events and socials this month. If you've miraculously managed to carve out some spare time, visit your retired buddy Google Calendar. He's got you pegged for yard snow removal eventually, and instead of paying you he's giving you fresh Toronto gaming events as they are announced.

WHERE TO JAUNT – TORONTO GAME EVENTS
Friday, November 4
Dames Making Games (who is all over this month's cal!) will be presenting "Unsettling Settlers: Intervention" for a unique game night and artist talk. Creator Golbloo Amani, in conjunction with South Asian Visual Arts Centre, will be discussing how her game disrupts the colonialist game space — including casting a critical look at beloved board game Settlers of Catan. Following Golboo's talk, attendees will play the game in groups, then participate in a Q&A and provide feedback for the creator. This event is free and open to the public – please register and bring your friends! Light refreshments will be provided, and transit fare is available on request.
Saturday, November 5 and Sunday, November 6
DMG's fourth annual No Jam, a newbie-friendly workshop and game jam, is one of the city's most supportive tech intensives. This self-directive hyper incubator will have game makers developing a board or videogame from start to finish. Done in partnership with mental health film festival Rendevous With Madness, No Jam this year is free for DMG and Workman Arts members. Free breakfast too, so your morning dev fuel's been taken care of. Pro tip: don't forget to register!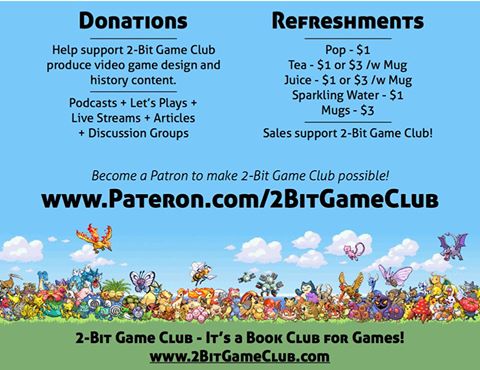 Saturday, November 5
Before being the very best meant owning a phone with data, Game Boys were where the OG pocket monster experience was at. Pokemon Red and Blue will be the theme at this month's 2-Bit Gaming Club. What's special about November's discussion is its motive. A PWYC recurring event for the past six months, 2-Bit's Pokemon talk is a special fundraiser edition. To help keep this monthly game criticism meetup free forever, they encourage attendees to donate what they are able to. If it helps your pockets loosen up, Hypergame Storytime will be putting on a live choose-your-own-adventure musical that imagines what it's like to be a young trainer battling the Elite Four.
Tuesday, November 8
Become the chiptunes maestro you were destined to be after joining InterAccess' Intro to Game Boy Chiptunes class. No Game Boy necessary, so long as you can run an emulator on your laptop.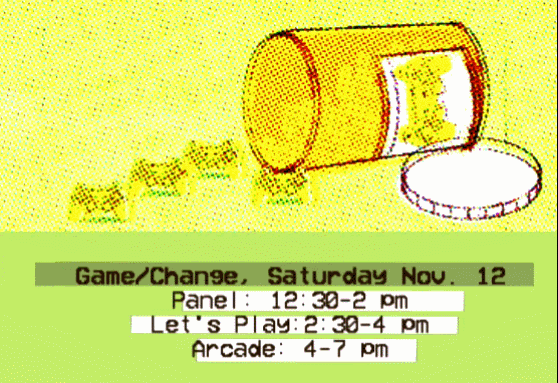 Original image by Lorenzo Gritti for NPR 
Saturday, November 12
With our friends at Workman Arts and with the support of the Canada Council for the Arts, we're doing "GAME/CHANGE," a videogame panel and showcase at Rendezvous With Madness  Film Festival (RWM)! Our arcade will have games by Mind Games workshop participants, like a monkey-swinging side-scroller or play a mental institution simulator. A panel featuring local game creators from HES and Dames Making Games will explore the intersections between madness and games. Panellists include writer and gamemaker Kait Tremblay, who's just released her new Canadian monster anthology Those Who Make Us, and Your Humble Calendar Writer. You can grab a ticket at EventBrite. Hand Eye members get into GAME/CHANGE at a $10 discount (this code has been e-mailed to all paid and volunteer members, so if you didn't get it, please e-mail us at info@handeyesociety.com)!
Also on Saturday: Happy National Girls Learning Code Day! Ubisoft Toronto and Ladies Learning Code are hosting a Scratch game-making workshop for girls ages eight to 13. Using Scratch, a beginner-friendly program, participants will learn programming basics that will be used to code actual games during the workshop. This pay-what-you-want event is BYOL (Bring Your Own Laptop), which goes doubly so if any participant's guardians want to follow along.
Tuesday, November 15
The Canadian Video Game Awards are in Montreal this year, but that hasn't stopped Toronto game makers from scooping up tons of nominations. Benjamin Rivers' Alone With You, DrinkBox's Severed, Alientrap's Modbox, and various others will hopefully be scoring big.
Wanna get artistic with Unity3D? Come to Interaccess for Social in the Studio, where futurological researcher Dustin Wilson will introduce Delta City: A procedurally generated digital construct and model control structure for housing post-singularity consciousness. Following the presentation, participants will use the Unity3D game design engine in an attempt to build autonomous simulated universes.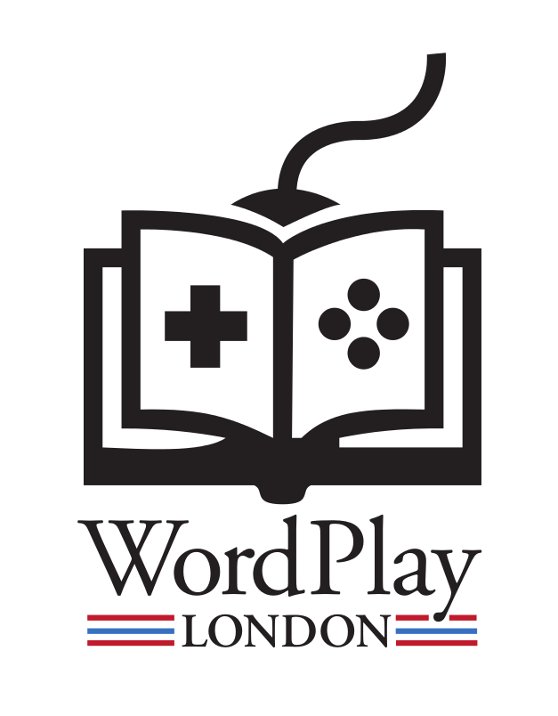 Saturday, November 19
For the first time ever, our writerly festival for interactive fiction WordPlay is taking up residence in London, England! We'll be showcasing both international and Toronto talent at the London Library. Keep an eye on our social media for live updates from the Big Smoke, four hour time difference be damned.
Saturday, November 19 to Sunday, November 20 (UPDATE: POSTPONED UNTIL DEC. 3)
It's GBCjam time again! As the second last monthly game jam of the year, cram in all your game ideas for this Saturday intensive/Sunday showcase before December festivities take up your attention.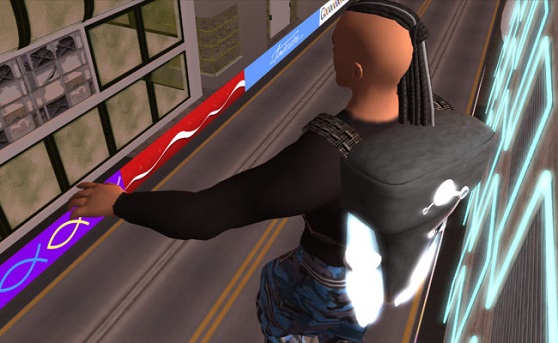 Friday, November 25
The Regent Park Film Festival will be in full swing from Wednesday, November 23 to Saturday, November 26. While there are no buttons to mash, there's one movie game enthusiasts can't miss. "TimeTraveller™" is shot entirely in Second Life and follows Hunter, a Mohawk man who goes on a time-warping vision quest. Within cyberspace, director Skawennati Fragnito renders historical First Nations conflicts.
They are also introducing a
virtual space
at the festival – An on ongoing interactive space featuring web-based projects, virtual reality (VR) and digital installations: Black Lives Matter MPLS by Chuck Olsen, The Tastes of the Name by Serena Lee, Poetry for Excitable [Mobile] Media by Jason Lewis and Bruno Nadeau, Universe Within by Katerina Cizek (HIGHRISE), and The Every Day Installation. No reservation required, open to the public
11:00AM – 8:00PM
all festival long.
WHERE TO HAUNT – TORONTO GAME SOCIALS
Monday, November 7
Make Games With Friends #8 is on at Gamma Space! Come share your projects, tips, tricks and knowledge with developers of all levels, in disciplines ranging from coding to graphics, sound design to level crafting. Free, monthly, and inclusive.
Wednesdays: November 2, 9, 16, 23, 30
The Ryerson Game Makers Union chugs on with five weekly meetups on Ryerson University campus, for students and anyone interested in dropping by. While folks mostly work on their own projects, lately they've been running group game-making tutorials too. Catch them every Wednesday, in room ENG 203 of the George Vari Centre and starting at 6 p.m.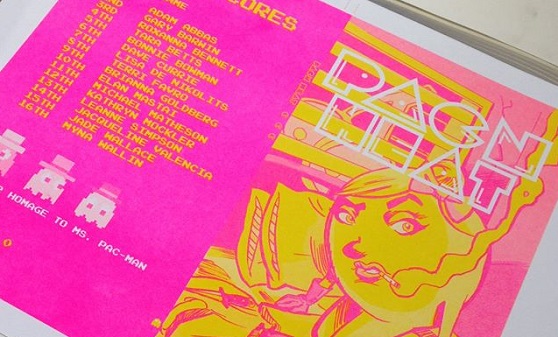 Thursday, November 10
If you're fond of yellow circles wearing red bows, then this book will make you go waka waka. Ms. Pac-Man gets the noir treatment in PAC'N HEAT, a new anthology with poems and short stories about everybody's favourite ghost-eating femme fatale. Compiled by the almighty Bearded One A.G. Pasquella, you can snag a copy at PAC'N Heat's Launch Party, a free festivity at game cafe/bar See-Scape. Given See-Scape's ridiculously huge game collection, chances are Ms. Pac-Man herself will make a (virtual) appearance. Starts at 7 p.m.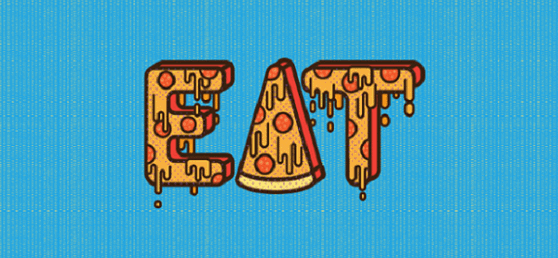 Friday, November 18
Pizza and games made going to school more bearable, and that still rings true for student developers. Games made at schools across Toronto will be crammed into George Brown College for the first Eat, Play, Mingle social of the school year. At George Brown School of Design, starts at 7 p.m.
Saturday, November 19
*DJ Khaled voice* Anotha one — DMG's last event for the month is a speaker social, starring our pals Kimberly Koronya and Tanya Kan (a previous HES MVP!). Aside from shmoozing, the social works double-time as a VR arcade called "Hyperreal Jam Showcase," which showcases cutting-edge games made by the Dames in the summer.
Thursday, November 24
The Toronto Game Design And Development Meetup group is holding an industry social with Ubisoft developer Rhys Yorke and web host Stephen Crane, who you may recognize as the shadow king pulling the strings behind info-bastion Toronto Game Devs. At triOS College, starts at 6 p.m.
Friday, November 25 to Saturday, November 26
The east-end is gonna be pumping elite beats, thanks to a special vidya audio edition of the Soundhackers Meetup at Electric Perfume. The first half of "Games In Sound" will be an evening of musical performances from Andrew Shenkman, Dispersion Lab, and Jazzpunk developer Luis Hernandez. After sleeping off the night's digitally induced rowdiness, Saturday afternoon features panels on audio with one on composing sound for games headed by Hernandez.

Wednesday, November 30
Monthly pub social Torontaru is the place to be if you wanna catch a drink with other indie game locals. We want to take some time and commend an underappreciated Torontaru change: their cute logo re-design! In transit from old to new, it's lost a good number of tentacles. Drink up in memory of those purple appendages this month! At Get Well, starts at 8 p.m.
Dates to be announced:
Play Games With Friends is MGWF's play-testing sibling. Play games from various mediums and consoles, or bring your game for casual play-testing. Like MGWF, this event is free, open to the public, and held at Gamma Space.
Game Dialogues is the Hand Eye Society's monthly speaker series, where we snag some poor soul from Toronto's indie game community and coerce them to speak about game art and design. In the past, we've delved into Resident Evil's architecture, Russian subway dogs, and other topics. Free/pay-what-you-can and excessively stocked with snacks, be sure to check our Facebook group frequently to find out when this month's Game Dialogues is happening.
We're looking to run a Unity Shader workshop either November or December with the always-wonderful Douglas Gregory, so keep an eye out! HES members will get a nice discount.
UPDATE: This workshop will be on Sunday, Nov. 27 and it's already sold out! Due to popular demand, expect more workshops like this soon.
Working on a (slightly cheesy) pencil post-effect shader as an exercise for a #unity3D workshop later this month. 🙂#gamedev pic.twitter.com/CPxjjHcRoG

— Douglas Gregory (@D_M_Gregory) November 3, 2016
#ICYMI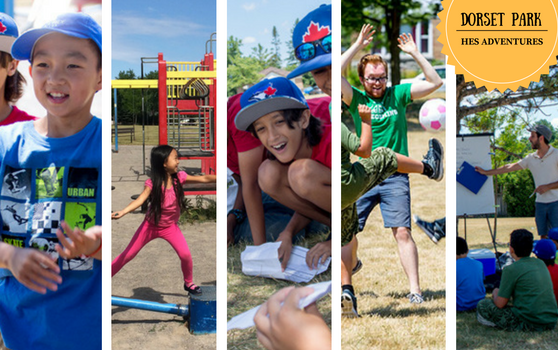 #DorsetPark: We miss summer for obvious reasons, including David Fono's game-making adventures with kids in Dorset Park. He's graciously given us a blast from the sunny past with a blog post detailing rules for the games by young developers.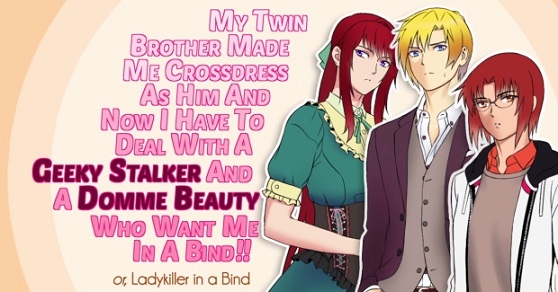 #LadyKiller: Christine Love's erotic visual novel LadyKiller In A Bind came out in early October! Also known as "My Twin Brother Made Me Crossdress As Him And Now I Have To Deal With A Geeky Stalker And A Domme Beauty Who Want Me In A Bind!!," it's probably the reason behind all your friends losing sleep and breathing hard when you say you're tied up at work.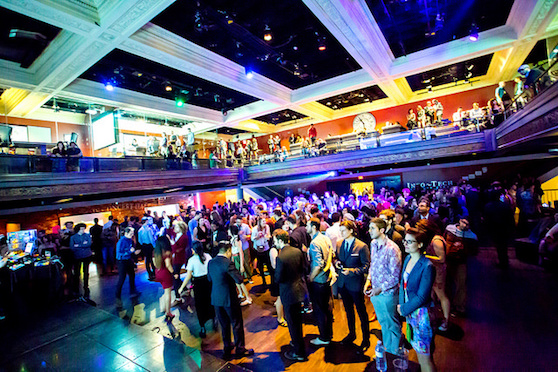 #SocietyBallPics: At long last, we've got hundreds of photos from the Society Ball up on a Flickr album. Plenty of  #Throwback material, so you're welcome for that. Credit goes to photogs Dean Tomlinson and Paul Hillier!
#WheresCuphead: Before Studio MDHR graciously bestowed a Cuphead demo upon the Society Ball, anticipation was high. With their recent announcement that the game's seeing a mid-2017 delay, we're gonna be shivering here with Rocky Horror levels of "ANTICI…."
COMING AND GOING ATTRACTIONS
Maize, an upcoming adventure game involving sentient corn and born from a George Brown game incubator, now has a release date. In a YouTube trailer introducing grumpy Russian robot bear Vladdy (pleaseeee be playable), Finish Line Games stated Maize will be out on Steam by December 1. If you can't wait that long and happen to be in San Fran, Finish Line Games is running an early demo at Day of the Devs.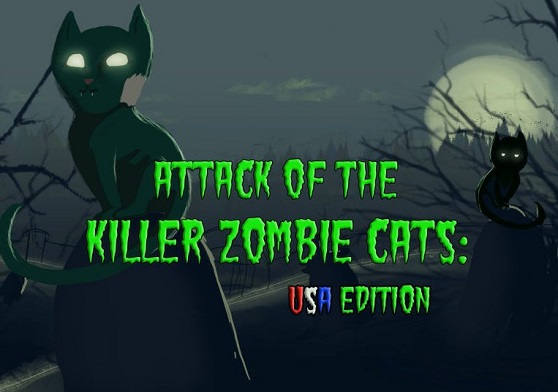 Big ups to this young dev. Eleven-year-old Kiera Palmer took part in a summer camp by One More Games (the company behind engine Story Stylus), and with their mentorship has made Attack of the Killer Zombie Cats – US Edition. The latter part of the title probably tips you off that a certain orange persona will play a -yuge- role.
Adam Clare is living the best life. Anyone who's approached by a publisher to write a book about Pokemon Go would be. An OCAD and George Brown game design prof, Clare's new book The Unofficial Pokémon Go Tracker's Guide takes global treks all over to catch 'em all. To rifle through a paperbook or ebook copy, check out Amazon.
Runbow developer's 13AM Games published the swashbuckling adorableness that is Pirate Pop Plus with Nintendo for the Wii U and 3DS, which means you'll be overcome with squee scurvy thanks to two consoles.
Local indie dev extraordinaire Alex Bethke has been Tweeting the progress of virtual/augmented reality game Terracosm, which had a great demo at the Ontario Science Centre!
Fantastic turnout for the first of our 5 Terracosm demo sessions at the Ontario Science Centre today. pic.twitter.com/NkPptseKbG

— Alex Bethke (@MrAlexBethke) October 29, 2016
PAPER TRAILS – GAMING IN THE MEDIA
From Ryerson's community radio Spirit Live, the Game Makers' Union has started a podcast series called Pixel By Pixel. Tune in on Mondays, from 6 to 7 p.m.  
Dork Shelf's Michael McNeely wrote a deeply personal and introspective look back on Will O'Neill's Actual Sunlight. Released three years ago, its themes of depression and isolation still resonated strongly with McNeely, who offers an alternative ending for the game.
Toronto Game Devs made a helpful list of all local developers nominated for the Canadian Video Game Awards, with Severed sweeping nods in nine categories. The crew over there also made four podcast episodes in October.
Okay, not super indie game related, but: in an interview with NOW, R&B trio King revealed that Legend of Zelda's tunes influenced their sound. Paris Strother even goes on to describe why three Nintendo songs – Sheik's Tune, any underwater level in Super Mario, and Wave Race 64's Drake Lake – are masterpieces. Pretty neat proof that video games don't rot your ears, at least.
The result of the 2015 ROM Jam, Astro-Miners for PC and Mac is now available and got some press in Brutal Gamer and Toronto Game Devs!
MVP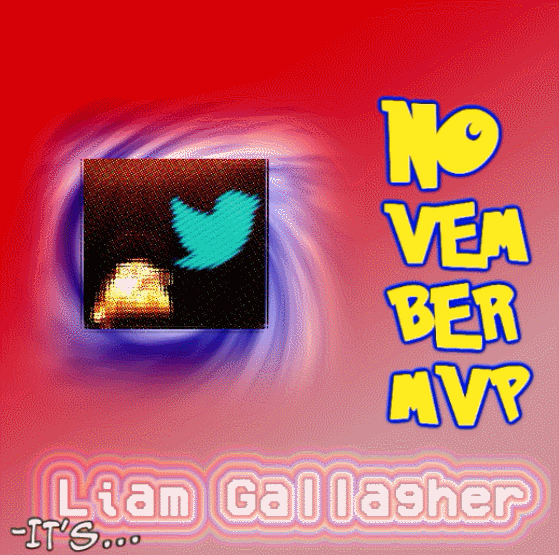 This month's MVP is Liam Gallagher, a co-founder of 2-Bit Gaming Club. Gallagher says that the club started after he and a friend, who lived in a different city, reminisced on kicking back with each other. From there, the club's morphed to a recurring game criticism meetup with involvement from every club member. Folks play the games when they're announced on social media, and can check out 2-Bit's livestream for more content.
With the funding from the Pokemon edition of their monthly event, they hope to eventually be able to pay contributors, as well as bring the discussion groups to other Canadian cities and write op-eds.
"2-Bit Game Club is about video game co-education, not selling dick pills and mattresses," he says. "2-Bit Game Club is ad free and will always be ad free. If you like learning about game design and the history of the medium please give at least as generously as dick pill manufacturers".
You can find 2-Bit at their site, and on Twitter + FaceBook.
A BREADWINNER IS YOU – JOBS, GIGS, AND OPPORTUNITIES
Postopian Games is looking to hire a person who can help us connect with an audience as we are busy creating odd creatures inside of a computer and passing them off as real. This person has an aptitude and appetite for marketing and isn't scared off by unconscious sacrifices to elder gods. Experience is good but good ideas are gooder! Contact: jim@postopian.games
Capybara Games, the furry brains behind Super Time Force,  is hiring a gameplay programmer. Many technical skills are required to apply, as well as the caveat that the potential hiree be someone who can show they are "always creating."
Cellar Door Games is looking for a Unity Programmer. They've got the usual requirements, and would appreciate if you "actually like our games."
Always hiring: Ubisoft Toronto, for animators, programmers, and artists. For remote work, the subreddit gamedevclassifieds is steady.
Early GDC 2017 prep ahoy: GBCJam's Randy Orenstein made a FB group for anyone from Toronto planning to go.
A week ago, Hand Eye Facebook member Tinslevania McGuffin made a group post wondering if anyone would be able to teach them about 3D. In return, McGuffin says they could offer a slew of skills to swap, drawing 2D and physical computing. Get back to 'em if you'd be down for that exchange! We're hoping to do a skills swap event towards the end of the year, so if this sounds like something you'd be interested in keep your eyes peeled.
Scholarships for GDC 2017 are starting to become available! Keep your eyes peeled for chances to snag an All-Access pass to one of the biggest industry events of the year.
HAND EYE SOCIETY VOLUNTEER AND MEMBERSHIP NOTICE
We are still hard at work on the Toronto Videogame Database, striving to meet our 1000 entry goal by early next year before the launch goes public! We're about halfway there so far and have been throwing small pizza parties to help fuel hungry data entry volunteers. However, we could always use more help, so please contact volunteer@handeyesociety.com if you would like to sign up for the TOVGDB mailing list. Big props to Amanda Wong, Chris J. Yuong, Kai Winter and all our volunteers, and also to the OMDC for funding our efforts thus far!
We'll also be holding a special Volunteer and Members Appreciation Party sometime in late November. We provide the food, drink and music as thanks for supporting us; we couldn't have done it without you. If you've volunteered for us in 2016 or are currently an active paid member, you'll receive an e-mail notice about this soon! Not a member? Here's how to join.
Finally, a reminder to all volunteer and paying members that our Annual General Meeting is early next year and you are eligible to vote! As our organization continues to grow, we value your feedback as much as your support in order to make sure our activities continue to serve our mandate and especially the community. In preparation for this meeting, we will be issuing surveys to our newsletter subscribers, Twitter followers, Facebook groupies, workshop participants and of course our membership in order to get a broader sense of what topics should be prioritized for discussion and what we can do to improve in the future. We look forward to hearing your voice at the table!