02 May

May's Mysterious Pre-Marvels: Monthly Roundup

Now that the Timbs is outta your head, welcome to May! Lately it feels like the whole city's on fire and and drowning and exploding at the same time. So uh, good luck staying alive out there. When you're not anguishing over local infrastructure,  mosey on down to this month's choice selection of indie game events and socials.

While you're at it, don't forget to thank your fire marshall Google Calendar! They're trapped sliding down an infinity pole, dropping lower and lower without ever hitting steel-toe boots to fire station floor.

WHERE TO JAUNT – TORONTO GAME EVENTS
Wednesday, May 3
Write off your Wednesday evening as a success if you're at this: Dames Natalie Walschots and Kaitlin Tremblay are back with another installment in their wildly popular interactive fiction + narrative game-making workshop series.
Friday, May 5 to Sunday, May 7
Over 400 of Toronto's most sleep-deprived pizza-gobbling developers will spend this weekend coding a game from start to finish at TO Jam: What Twelves Below. The theme this year will disappoint you.
For real, that's the theme.
Sundays: May 7, 14, 21
The kids are all right, if they're learning how to make Scratch games at this weekly Codezilla workshop.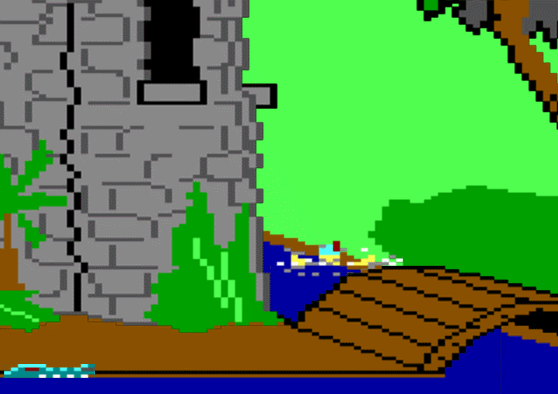 Tuesday, May 9
King me! Actually, king that Sir Graham kid, he clearly wants it more. The Two-Bit Game Club is holding a King's Quest discussion group. Made by Roberta Williams, King's Quest: Quest for the Crown was one of several graphic adventures that pioneered the genre. If you haven't played the game before, never fear! There are ways…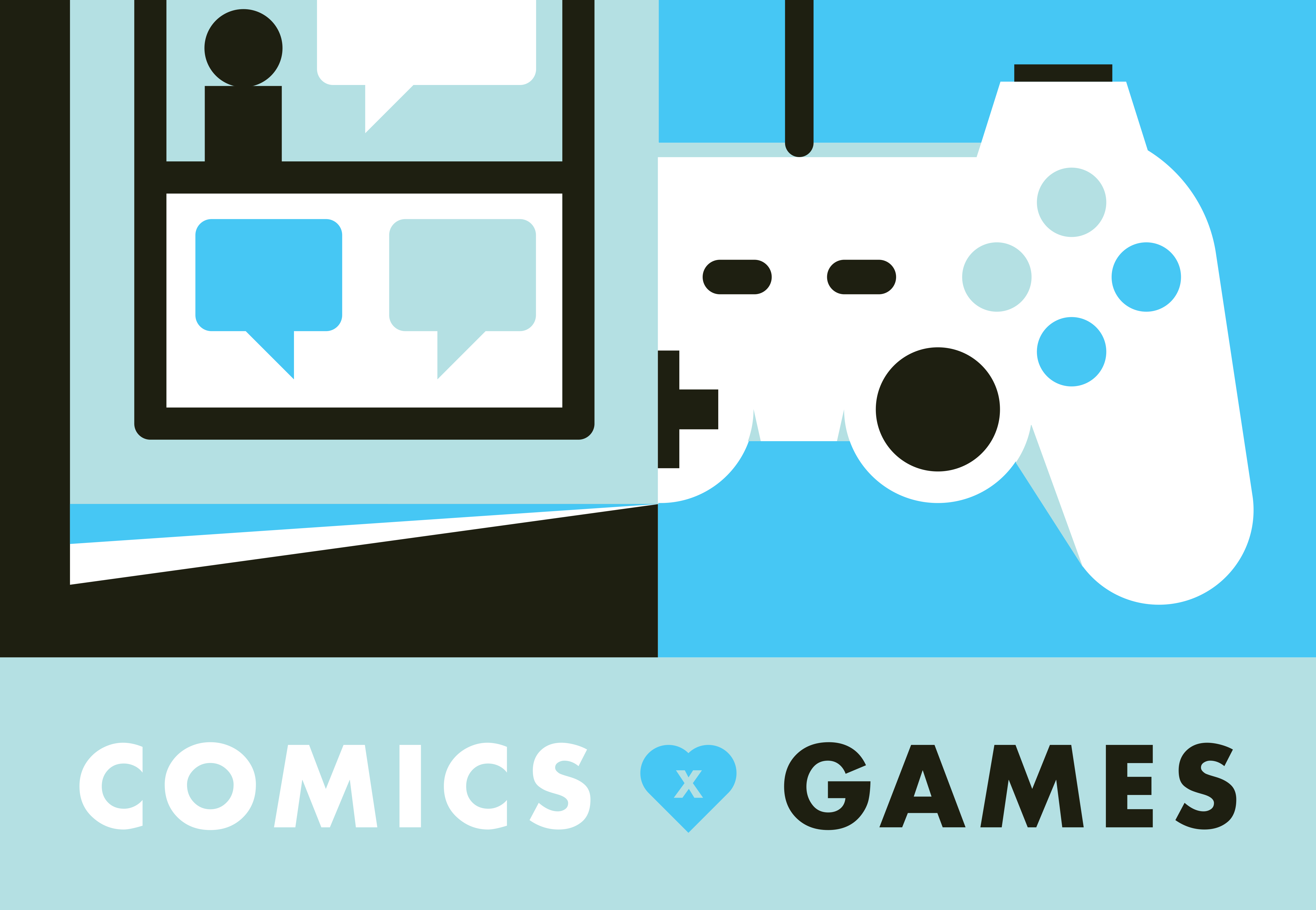 Saturday, May 13 to Sunday, May 14
The Hand Eye Society's lovefest with TCAF is back! Comics x Games, a FREE annual celebration of the intersections between comic books and videogames, returns for this year's Toronto Comic Arts Festival. Come through for tons of local and international games, as well as two panels for your viewing pleasure.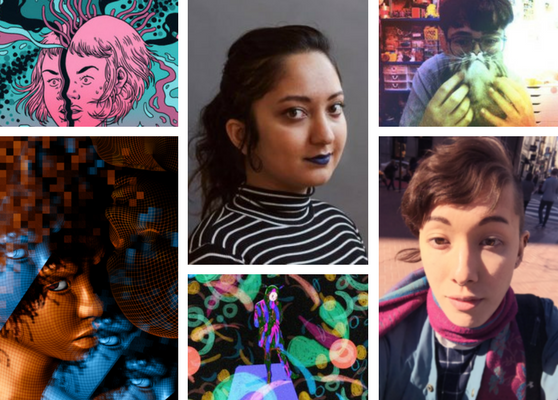 What might be the hypest thing is the return of our Comics x Games jam, which hasn't run round these parts since 2012. We've paired up local artists and developers for jam teams, slapped 'em a hefty honouranium wad, and asked them to blow our minds. The results will be getting their debuts at TCAF, so be prepared for some cranium splattering.

May 30 to June 3
We'll come back to this at the end of the month, but just a heads up that the annual Different Games event — held in Brooklyn in previous years — is coming to Toronto as a mini-conference! The arcade exhibit, organized with the help of Little Dada, starts May 30. More details coming soon, but in the meantime, the Different Games Collective seeks sponsorship funding from like-minded companies and individuals who wish to support and attach themselves to a positive, community-oriented project. Contact differentgamesconference@gmail.com to get in touch.
WHERE TO HAUNT – TORONTO GAME SOCIALS
Tuesday, May 2
Leave the Macbething at home for this edition of Dames Making Games's monthly VR meetup. Aside from the usual snax and virtual reality hangz, Dames Making Games is hosting a talk with software dev Bernie Roehl. Before VR was a millennial household name, Roehl was innovating Canada's early VR scene. With a background in theatre, he'll be teaching attendees theatre principles they can apply to their VR projects. (Edit: Unfortunately we didn't post this quite in time, but DMG lists all their events ahead of time on their front page!)
Monday, May 8
Play Games With Friends is Gamma Space's monthly, inclusive, free and open to the public game playing event! Come play video, tabletop and social games of all kinds. Bring one with you, or jump into something unfamiliar when you arrive. Ambassadors from the Gamma Space and Dames Making Games community will be present to help you get into the game, and will help organize some of the activities.

Tuesday, May 9
Bonus Stage is back at its regular scheduled Tuesday. Show up for the community's monthly open mic night, giving five speakers five minutes to rant, rave, or test out some new bars for a possible Gorillaz game collab. (I mean the latter isn't happening, but I'm hoping by writing this some Secretesque energy is gonna make this a thing.)
Wednesday, May 31
Another Torontaru, on the house! The monthly bar social for everyone interested in indie games is running again. At the Get Well, starts at 8 p.m.  
A BREADWINNER IS YOU – JOBS, GIGS, AND OPPORTUNITIES
For the social media mavens out there, #here's #something #of #interest: Massive Damage is hiring a community manager. When you apply, don't forget to also let 'em know your fave games! They wanna know why you like them and what could make them even better.
If you're a student developer with a disability, keep this scholarship on your radar. The International Game Developers Association (IGDA) and Microsoft have partnered for a scholarship worth $5,000 USD (That's $6831.25 in loonies) that'll go to a student developer who identifies with having a long-term health issue. Apply before June 1.
Aaron Bernstein is looking for a 3D modeller/sculptor, who Aaron can pay or trade for their services. See the Facebook post in our group for more details. (And if you haven't already, join upppp.)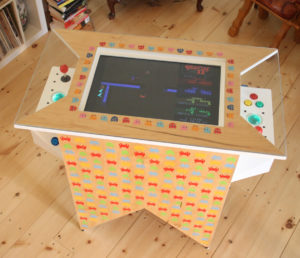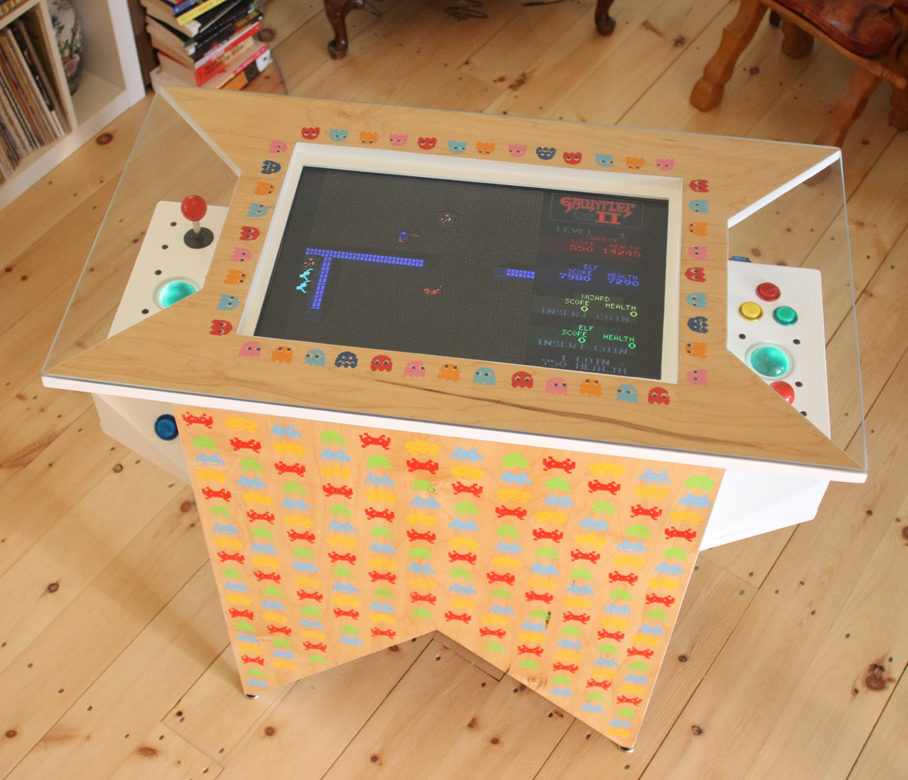 Submissions are now open for Curious Cabinets, our arcade with Electric Perfume and Spritebox! The deadline is next Wednesday on May 10. Curated games will be exhibited on our Torontron one button machine and a SpriteBox cabinet in July.

MVP
This month's HES MVP is Jon Remedios, a game developer and designer at Actual Humans. Honestly, they are. Remedios is our May MVP for a very simple reason: until Friday, you can make him drink milk.
You see, Remedios is the creator of Shoot Shoot Mega Pack (SSMP), which you might remember from its dazzling HES Society Ball debut. The 2D multiplayer mayhem is out on Steam and Itch.io and is a Very Good Game you should pick up anyway. But a little incentive never hurt anybody, which is why Remedios is drinking milk for every copy of SSMP sold before Friday, May 5.
As seven percent dairy was soon to be ebbing from his ears, we asked him what other things he had swirling in his system. Turns out, he's got some sage advice on player engagement.
"Getting people to care about your game is never a given and that can be tough. Try not to worry about it too much. There are many different metrics of success, if you can focus on how you succeeded rather than failed you'll at least be in a decent headspace," he says. "I think you'll be broke as heck*, but… you know."
(* He said the F word instead of heck ooooooooh. Sagan feel free to keep the blasphemy if you wanna! Sagan's Edit: I think I'm just going to leave all of this here…)
Three frothy cheers to him!
Thanks for reading the newsletter, kindly brought to you by Hand Eye's membership. Now's a great time to join up, since we've rolled out student and studio plans for your walletary pleasure.