01 Jun

Just June Jinxes: Monthly Roundup

Jeepers! Jinkies! Janet Jacksies! How is 50 per cent of 2017 over? How? Please tell me what serpent man robbed us of  five months. Is he the weather witch drowning Toronto Islands? Or the lord of land running over Parkdale serfs to make way for bajillionaires? Send your accusations as soon as possible. In the meantime, make the best out of June by heading to the butt ton of  workshops, events, and socials running. And don't forget to  march with Google Calendar! She's got water bottles and sunscreen for all paradegoers, as well as a good head on her shoulders for announcing events as they are announced.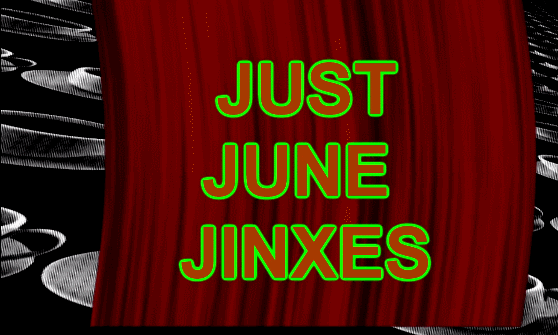 WHERE TO JAUNT – TORONTO GAME EVENTS
Thursday, June 1 to Saturday, June 3
Different Games Toronto is finally here! Featuring an arcade exhibit at OCAD for the rest of the week, the mini-conference will include a very vaporwave keynote from Hand Eye executive director Sagan Yee on Saturday, followed by micro-talks from local developers like Gabby DaRienzo, Alex Zandra Van Chestein, Rokashi Edwards, Tabby Rose, and, Nadine Lessio.
Friday, June 2
Hitting up Congress at Ryerson? Drop by our thing! The annual social sciences and humanities conference is hosting an hour-long Hand Eye roundtable where some of our staff and friends will be chatting about the organization and game inclusivity in Toronto.
Later, shrug off the academia and get freaky Friday on House of VR's horror night, which showcases the 2spookiest of horror games in individual booths until midnight.
Tuesday, June 6
Relieve terrorizing your citizens with Godzilla attacks all over again with 2-Bit Gaming Club. They'll be chatting about Sim City at their June meetup.
Thursday, June 8
Kaitlin Tremblay and Natalie Walschots are back at it with an interactive fiction workshops, this time themed around non-linear storytelling.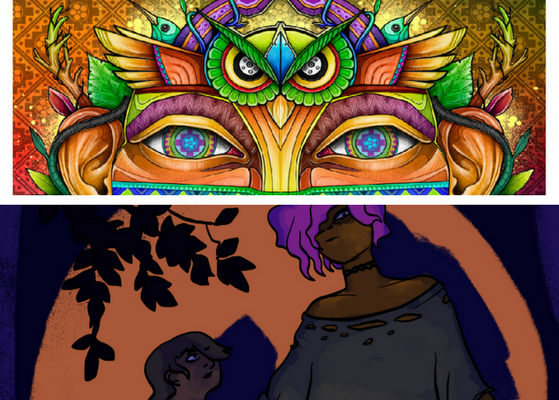 Saturday, June 10
You won't wanna miss Game Up! Diversity and Decolonization in Video Games on Saturday. The panel of Latinx game developers will discuss how their identities, the industry, and their practices collide, touching on language and culture. Brought to you by aluCine Latin Film + Media Arts Festival, Gamma Space, Gabriela Aveiro-Ojeda, and us as a co-presenting partner–somehow. AluCine. Gamma and Gaby did all the heavy-lifting, we're just sort of gesturing proudly in their direction!
Tuesdays: June 13, June 20, June 27
No experience required to get into DMG's Intro to Maya workshop series. First off is modelling, then texturing and rendering, and ending with rigging and animation.
Thursdays: June 15, June 29
Game artist Dan John Cox will be teaching two art tool classes. On June 15 he's running Intro to Z Brush, a sculpting, painting, and illustration tool.  Two weeks later, peep his Substance Painter intro workshop, a hands-on introduction to the texturing tool. Be sure to download the programs ahead of time!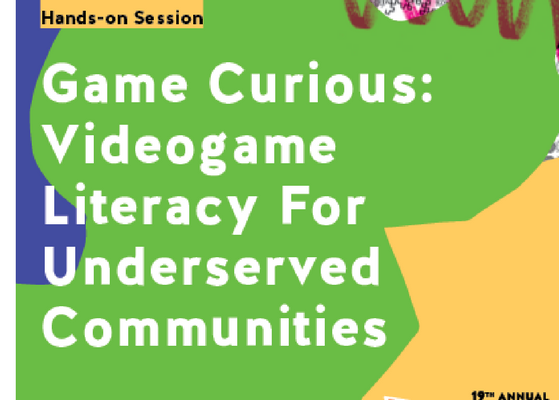 Thursday, June 15 to Sunday, June 18
Disrupting the Toronto-centric flow for a brief heads-up: creatives will flock to Detroit for the annual Allied Media Conference, now in its 19th year. Hand Eye's Sagan and Your Humble Digest Writer will be speaking about Game Curious, then showing folks how to make and teach game development and critical play in their own communities! *Pitbull voice* GC worldwide….dale…
Saturday, June 17
Paper prototype your way into a playful experience at DMG's intro to game design workshop at Gamma Space.
Friday, June 30
Do not go into July quietly. Enter it armed with terrifying literary prowess thanks to DMG 's writing horror games workshop.
WHERE TO HAUNT – TORONTO GAME SOCIALS
Saturday, June 3
Head to Gamma Space for DMG's artist talk with Zeesy Powers, who'll be discussing her VR game in development with TAIS Studios. Starts at 6 p.m.
Stick around for the Different Games after party ♪┏(・o・)┛♪┗ ( ・o・) ┓♪  Starts at 8 p.m.
Tuesday, June 6
RyePride and the Ryerson Trans Collective are holding a Gayming Night for queer and trans students. At the Ryerson Student Centre, starts at 6 p.m.
The Dames are hosting their monthly VR social; show-and-tells are encouraged! At Gamma Space, starts at 7 p.m.
Saturday, June 10
Time for another No Tokens, a social for Indigenous, Black, people of colour in the game development community. Focusing on skill swappage this month, so come with an open mind (and stomach for the snackage!). At Gamma Space, starts at 12 p.m.
Tuesday, June 13
There's a ton of workshopping going on this month, so give your skill meter a rest and listen to your comrades at game dev open mic night Bonus Stage. At Page One, starts at 8 p.m.
Sunday, June 25
Get your Pride festivities off to a bumpy start, in the best kind of way. Toronto Gaymers will be hosting a 90's themed Pride party at Tilt. At 296 Brunswick avenue, starts at 8 p.m.
Wednesday, June 28
Torontaru! You! Do you even need a reason? At Get Well, starts at 8 p.m.
A BREADWINNER IS YOU – JOBS, GIGS, AND OPPORTUNITIES
Frolic Labs is looking for a game producer/project manager. Position is remote and part-time, so no need to bust out the thrift blazer and tie for this one (except maybe for a Skype interview, but you know, tuxedo pajamas work wonders).
More work-from home options: Lightning Rod Games is hiring a full-time 3D animator, with a start date of July or earlier. Fire your resumes and cute puppy photos at jobs@lightningrodgames.com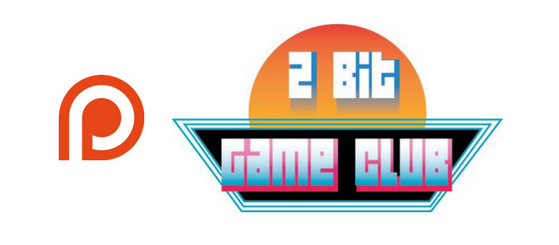 2-Bit Game Club does THE MOST. Every month, the crew there hosts a discussion group devoted to a retro game, making available playthroughs, articles, and videos for free. The amount of effort and resources rivals those of a post-secondary institution course, that's how thorough they are. For their year-round dedication, consider throwing some change at their Patreon to make sure they can keep blatantly disregarding the rose bouquets left by desperate advertisers on their doorstep. (BTW! If you too would like your game-related crowdfunding campaign featured, email calendar@handeyesociety.com!)
Hand Eye Society's Curious Cabinets will be premiering in July, but if you want to satisfy your own arcade machine fix, check this out: OCAD grad Colin Brannan is selling off a custom cabinet (frame and buttons only) they built for their final project for a cool $450 buckeroos—open to deals though, so crack out those TTC token rolls and 12-packs.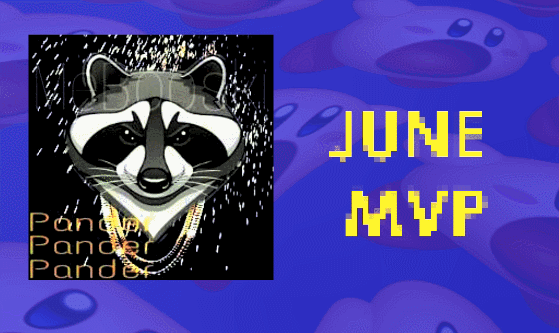 (Pic credit:  Melissa Boone)
MVP
Our MVP this month is Krystle! A long-time Hand Eye volunteer (we're talking years here — since the first Game Curious in 2013!) and local laser-evading legend, she'll be doing more newsletter stuff  and general cool things. Whaddya gotta know about Krystle? "I really like adventure-type games and am bitterly thirsty for games starring queer dark-skinned Black Women. The less respectable the hair, the better." ONE MORE TIME FOR THE DEVS IN THE BACK.
Thanks for tuning in! This won't be the last you'll hear from us, expect a few more posts before June implodes into July.