06 Jul

July's Jaywalking Junk

Dearly beloved digest readers, put down your pitchforks. Like a deadbeat mayor sheepishly returning to his town of low-key furious animal citizens, I emerge to apologize for the absence of June's mid-monthly banger. As Sonic never said but probably inspired, life comes at ya fast! Absurdly fast! Breakneck speeds, hurtling towards you like you're a SNES classic pre-order. As penance, here's a double-booked digest. Just like the good ol' days, everything you need is in a single elderly scroll.

And take note of your gossipy crocodile auntie Google Calendar. She's got the dish, fork, and spoon on everyone you know, all while keeping abreast of game events as they are announced.

WHERE TO JAUNT – TORONTO GAME EVENTS
Tuesday, July 4
Check out the latest TorontoVR meetup, where developer Mark Lapasa will get into their adventures re-creating analog pinball in virtual reality. Lapasa's got a pretty neat video up with some backstory of the experiment.
Saturday, July 8 to Sunday, July 9
Craftsfolks converge on the Toronto Reference Library this weekend for Maker Extravaganza, a free festival celebrating all things DIY. Not just for techies, the all-ages event will be featuring over 100 tinkerers in fields including hacking, lasers, 3D printing, robotics and more!
Sunday, July 9
I was in the throes of a what-even-is-life episode a few nights ago when I stumbled into a sports bar on the Danforth. Big Buck Hunter Safari loomed in a corner, and I found myself rooted in for a few coins worth of brainless shooting. The game is problematic as hell, but lemme tell you, there was something about the single-purposed physicality of this giant machine that was a grounding comfort in this time of slimsleek, avocado-depleted uncertainty.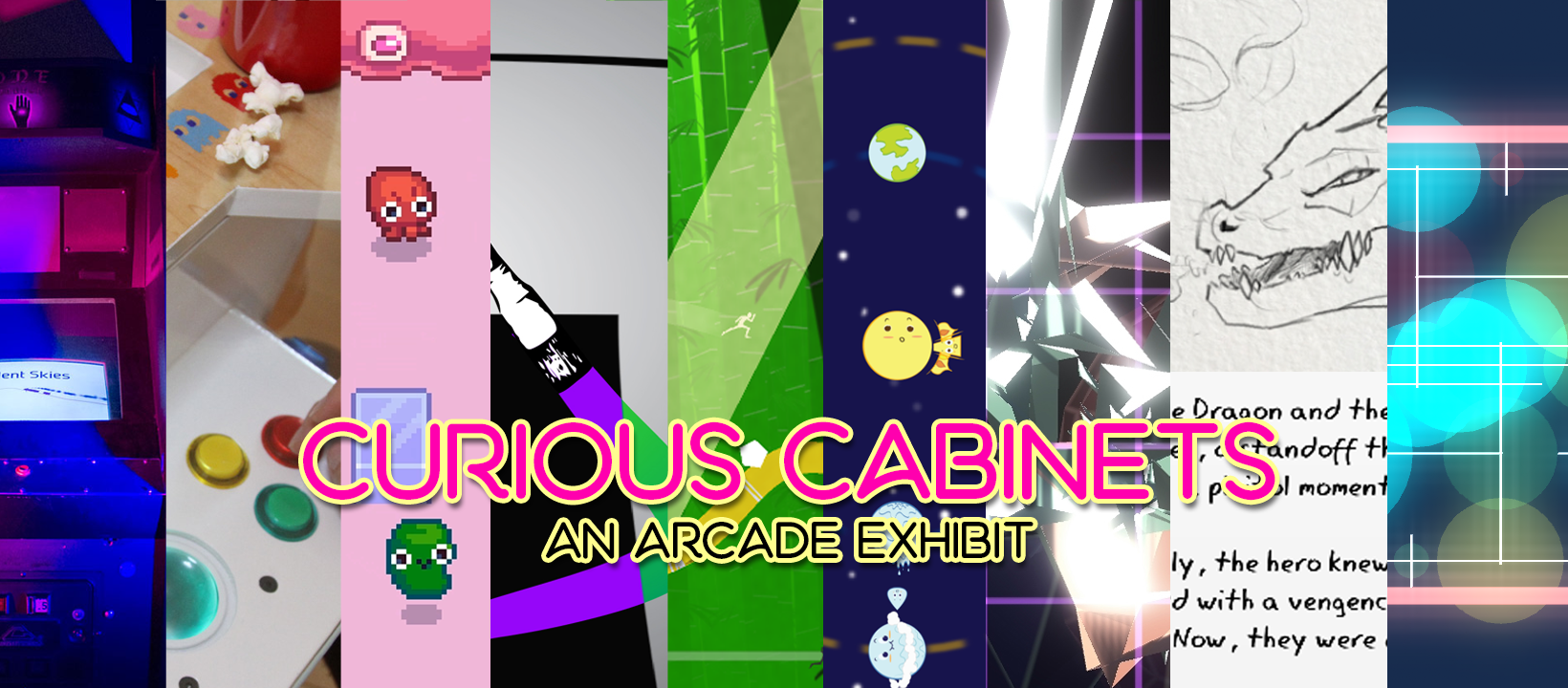 Long story short: Arcade cabinets are boss. Contemporary indie games in custom cabinets are even better. Drop by Electric Perfume on Sunday for the Curious Cabinets launch party, our very exciting exhibition of games made for the SpriteBox and the One-Button Torontron. From competitive blobs to peaceful planets, abstract puzzlers, colourful jumpers, meditative brushstrokes and adventures in single-input interactive fiction abound! And instead of quarters, bring knick knacks: the SpriteBox's been hijacked to accept any small item.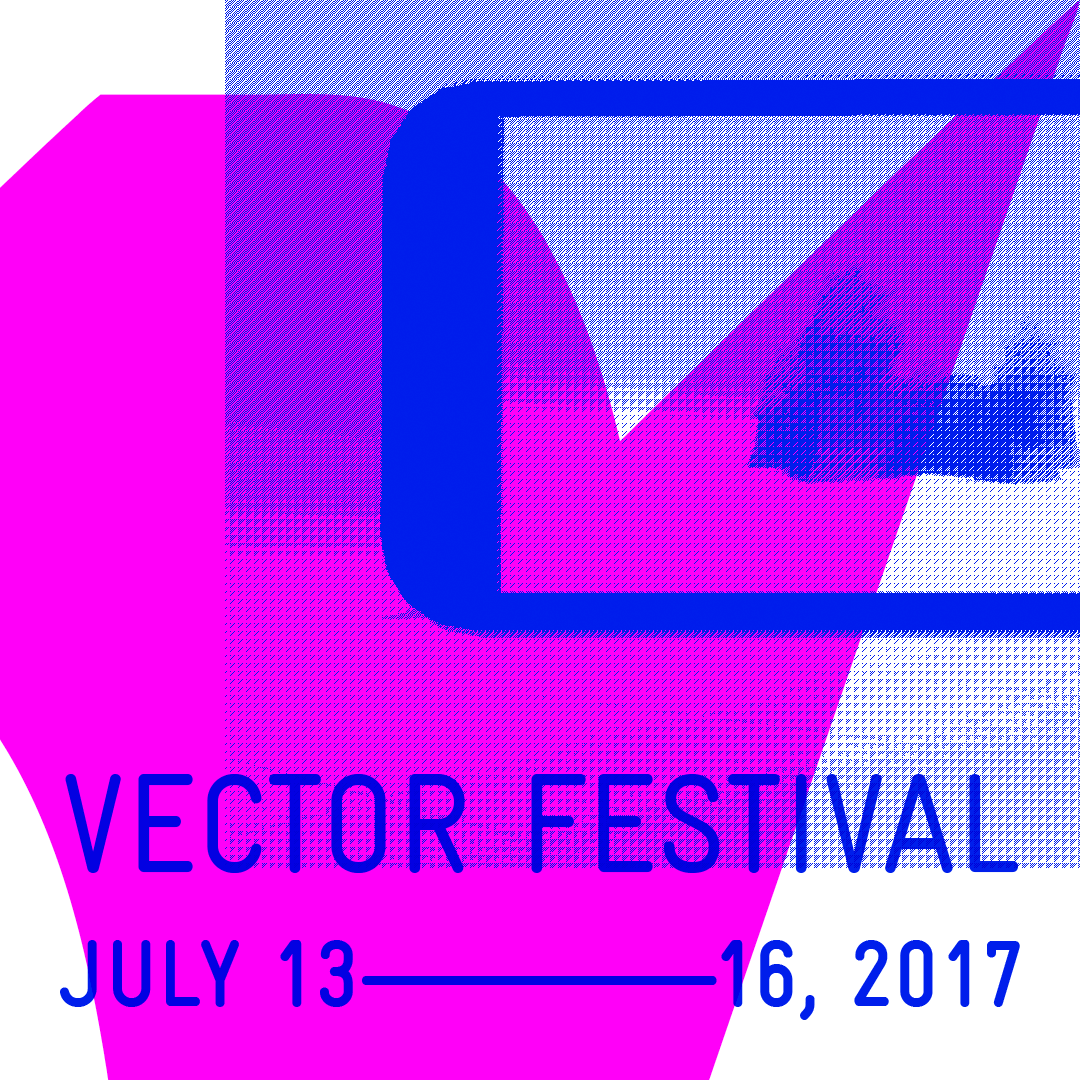 Thursday, July 13 to Sunday, July 16
The annual Vector Festival is back! Come out to Pattern Recognition: Five Years of Vector for new media performances, panels, exhibits, and workshops all over town. And if you're into vaporwave, ooooh boy.  
As part of Vector programming, composers foci + loci are running a workshop on making virtual instruments within the game LittleBigPlanet. Give some of their past sounds a listen for an idea of what the PlayStation software can do.

Wednesday, July 19
Wanna make applying for a grant less of a headache? Hand Eye head honcho Sagan Yee's hosting a grant-writing workshop for game artists. Hand Eye members get $10 off their tickets and if you need financial support, hit up info@handeyesociety.com. Buy tickets here, and RSVP/share the Facebook event!
Thursday, July 20
Hypergame Storytime blasts off for another installation of their live choose-your-own-adventure experience with Chip Beepers in Robot Apocalypse Friendship Adventure.
Sunday, July 23
Make something useless at Stupid Shit No One Needs and Terrible Ideas Hackathon 2.0, a weekend of technological anti-advancements. Among advised categories are gamified debt collection, clash of clans for medical bills, and "like, a VR uh but with AR uh yeah you know snapchat right."
Friday, July 28
This summer's getting steamy with Kaitlin Tremblay, Ben Gelinas, and Natalie Zina Walschots, your navigators in this two-part workshop series on writing romance in games. The July session features a talk where all three share what fans their flames (creatively!), as well as an open discussion on topics like sex scenes, consent, and more. *This is a DMG event. Check the link to make sure if it is open to the public or for members only.*
Friday, July 28 to Sunday, July 30
Gaming and Youtube festival Con Bravo hits the hammer for July's last weekend. Included in the festival's programming is Paper Bag Jam, a non-digital game jam included in the price of admission. Participants will get a paper bag containing an item that becomes the theme for their game. Be sure to keep your creation 80 per cent non-digital. Other than that, any other medium goes!
Saturday, July 29
Randy Orenstein continues the monthly mayhem with George Brown Jam at the Casa Loma campus, from 10 a.m. to 10 p.m.
WHERE TO HAUNT – TORONTO GAME SOCIALS
Tuesday, July 4
Everybody's favourite retro koopas have moved their monthly get-together. 2-Bit Game Club has found a new home in co-working space Civis, conveniently located beside the Mystic Muffin's noms. For August, the club will be jumping into Super Mario Bros 3, a game that we can all agree is *Italian plumber kisses fingers.*  Bonus points if you listen to their podcast episode before attending.
Saturday, July 15
Dames Making Games (DMG) will be hosting their monthly speaker social. July's speakers are Sophia Park and Penelope Evans from the narrative meta-game hit Arc Symphony! *This is a DMG event. See link if it is open to the public or for members only.*

Tuesday, July 18
What's happening to Bonus Stage? The monthly open mic night for the game community is transforming, although we aren't quite sure into what. Only hints so far is that the event's new location will be revealed on Monday, July 10.
Wednesday, July 26
Set phasers to maximum chill at this casual Wednesday game night with Toronto Gaymers at Power Up Bar.

#ICYMI
#AwNuts: Derek Quenneville made a quick game in Scratch, inspired the cover of The Unbeatable Squirrel Girl #20. The cover pays homage to arcade leaper Q*Bert.
#ColossalCash: The Interactive Fiction Competition (IFComp) has started the IfComp Colossal Fund, a crowdfunded moneypool for top-tier entries.
#LetsGoToTheEx: Some news that warms my ex-carny heart. This year's Bit Bazaar dazzles at the CNE. Would-be exhibitors showing off their interactives and vendors looking to hawk geeky merch should apply before applications close on Monday, July 31. Also, HES will be there with some physical games courtesy of David Fono!
#FlavourNexus: As if Jazzpunk couldn't get better, Necrophone's released a mouth-watering DLC.
#GDOCTalks: If you couldn't trek to the Game Devs of Colour (I refuse to un-u that) Expo in Brooklyn, all the microtalks and panels are now on Youtube.
#TGDGold: Toronto Game Devs has crash-landed on Reddit! Head to r/TorontoGameDevs for your community hub fill.
#TornSaleRecs: Torn Banner Studios, who are generous supporters of our summer camp initiatives, have made a list of Steam sale games by Toronto developers.  
COMING AND GOING ATTRACTIONS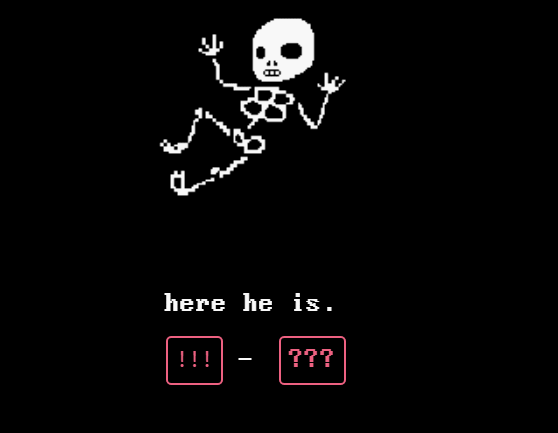 Developer Penelope Evans made Flesh 4 Boy a little over a month ago, but I wasn't ready to be a parent. I still ain't, but maybe you are?
Get ready to flex your flair for falsehoods with Will O'Neill's long-awaited  Little Red Lie, heading for a release on Friday, July 7. Honest.  
You'll soon be able to PUNCH IT ALL with Fight Knight, an upcoming brawler by Zeke James, Tom Schley, and Tommy Trinh that's conquered Kickstarter goal.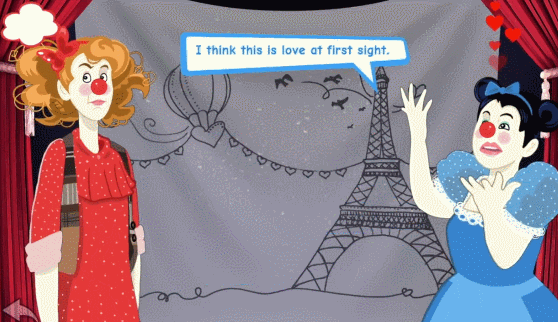 No clowning around, this argument/performance simulator is years in the making. Hand Eye pal David Fono has released Morro & Jasp: Unscripted, a mobile two-player game starring the red-nosed duo at their funniest. Their IRL award-winning counterparts are Fringe darlings and Toronto locals too, so if you see these sisters around there's no need to wonder if you've somehow been Jumanjied. We've also got word that maybe a PC port may be in the works, so stay tuned for that.
PAPER TRAILS – GAMING IN THE MEDIA
Dork Shelf did a post-mortem on the mini-conference Different Games Toronto, which really felt full-sized, as well as a round-up of their faves. (Full disclosure: Sagan Yee was keynote and I was a microtalk person/exhibitor.) More from Dork Shelf: Play Dead's interview with Zoink Games' Klaus Lyngeled and a Q & A with Arc Symphony's Sophia Park and Ariel Grimes.
The Financial Post found that out of 100 games at E3 (oh yeah, that happened), nine were from Canada. Not a lot, but silver lining: the nation was the third-largest source, behind Japan and US.
Waypoint gushes over sex as development over victory in Christine Love's Ladykiller In a Bind (pssst, which is on sale at Humble Bundle until the end of the week.)
PC Gamer's done a review in advance of Will O'Neill's long-awaited Little Red Lie, I swear! It's due to come out Friday July 7.
ZeMind Game Studio's been killing the Youtube game, pumping out let's plays for Cryptark, Bendy and the Ink Machine chapter two, and Pitfall Planet.
Polygon did a video on Cuphead's surreal propaganda cartoon inspirations. ALSO CUPHEAD SEPTEMBER RELEASEEEEEE.
On Twitch, Game Dev Cafe interviewed Jon Remedios of Shoot Shoot Mega Pack (SSMP) and Jen Stienstra of Monster Girls: Gaynerations. Continuing their video streak, you can catch their let's plays of TO Jam games,
CGMagazine did a round-up of great Canadian titles, including a shout-out to the indie game dev scene and a mention of Towerfall.

MVP
This month's MVP is Nawaf Bahadur, a developer by ways of Sheridan College. Besides being a reliable purveyor of the best goddamn dates you've ever eaten, Nawaf's also been hard at work being very, very cryptic–particularly, with his toil on Cococucumber's Riverbond, which you can peek at over on GameSpot.
"I had a an amazing time working on Riverbond and can't wait for everyone to see the things that have yet to be revealed *winky face*," he etched onto a stone pillar that I walked directly into. Looking forward to it Nawaf, wherever you are!

STUDIO MVP
Studio MVP is our spotlight on the wonderbar groups who're helping us put on Camp Make-A-Game for kids. We're spending July with Stitch Media as our summer fling. They can turn any story into an interactive one, be it investigative journalism or a children's book. Game-wise, you may recognize their craftiness in Trailer Park Boys' Drunk and On Drugs or the mobile card game Rival Books of Aster.  
A BREADWINNER IS YOU – JOBS, GIGS, AND OPPORTUNITIES
Registration now open for the third annual Peterborough Game Jam, taking place in that grand old city from Friday, August 4 to Sunday, August 6. The jam also includes two blocks devoted two game-making 101 sessions for youth and adult first-timers, so don't be shy now.   
Caught wind of some Stitch Media openings from Aaron Bernstein. They're looking for a bookkeeper/financial data analyst and a contract Unity animator.
Tanya DePass, the founder of the I Need Diverse Games initiative, is editing an anthology of essays by marginalized game developers and game-adjacent locals that'll come out next year. Essay submissions are due Tuesday, August 15.
Time for some Facebook group-specific opportunities! Jillian Mood is looking for an experienced 3DS Max animator for a project that could lead to long-term work. Message Mood for deets.
Much love for reading! The Hand Eye Newsletter, or HEN as I've started to call it as of right now, clucks along solely cos of support from our dastardly membership. Join them today!