01 Feb

February's Fabulous Flummoxes: Event Roundup

It's February! What better way to resist the malevolent powers that be than to love your friends and chosen family harder than ever? For many of us, those people coincide with the local game community. We hope folks show big love in these awful times, by way of resisting, raging, playing, and creating.

Keep an eye out for that wayward Club Penguin survivor Google Calendar. This user somehow survived the great Iceberg Purge of 2017, and now listlessly waddles from streetcar to streetcar. Should you meet, you'll find they're fond of squeaking events as they are announced.
 
WHERE TO JAUNT – TORONTO GAME EVENTS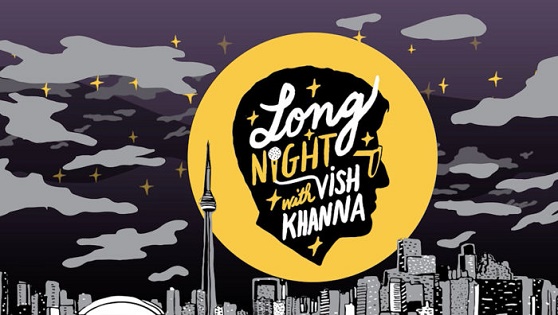 Wednesday, February 1
Long Night with Vish Khanna, a monthly talk show with titular host Vish Khanna, will be doing a succession of free tapings in the city. One such episode is "Why have indie-rock and indie gaming fallen in love?" and stars N++'s Mare Sheppard, Raigan Burns, and Shaun Hatton from Laser Destroyer Team and Megashaun. All are old hands at Hand Eye, so show some love to this FibeTV/Long Winter collab presentation.
Sunday, February 5
Your favourite eclectic emporium Electric Perfume is running a screening of Raktor: Broadcast One, and since this is an Electric Perfume event here's the mind-blowing part: the movie will be shown in a live/VR theater, happening in Toronto and San Francisco at the same time! Heads-up: audience participation is a must, since this will also be broadcast on Facebook Live, and wear no green!
Monday, February 6
DMG continues the second C# session of their Game Dev Book Club. If you're learning the language, they hold bi-weekly meetings for programmers of all skill levels.
Thursday, February 9
For aspiring game writers, DMG's running an Interactive Fiction and Narrative Games Writing workshop. Mentors Kait Tremblay and Natalie Zed (who you might remember was last month's MVP) will chat about their craft, and help participants get acclimated to interactive fiction tools. As of writing, there's one spot left. Missed out? Don't worry, there's still time to sign up for the second iteration of the workshop, running on Friday, March 17.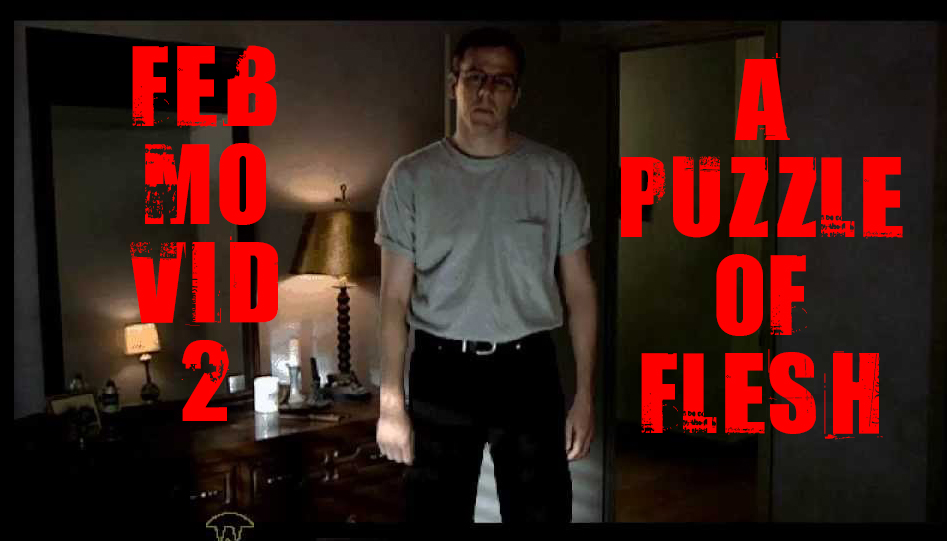 Sunday, February 12
It's time for the second annual FebMoVid, a tribute night to the FMV genre! After how much side-splitting fun the first FebMoVid was,we teamed up with our partner-in-cinematic-crime the Laser Blast Film Society again to hold a special screening of point-and-click terror Phantasmagoria: A Puzzle Of Flesh. Notoriously banned or censored worldwide, A Puzzle of Flesh features gore and sexual freakiness galore, as withdrawn hero Curtis Craig unravels repressed memories, investigates his shady employer, and gets surprisingly fair bisexual representation. Stick around for the show, as well as an exclusive demo of a brand new FMV game made last year for  FANTASTIC FEST's 2016 in Austin, Texas.
Friday, February 17 to Sunday, February 19
Peterborough is holding its second annual game jam, which will take place at Fleming College's Kawartha Trades and Technology Centre. Impressive fact: the City of Peterborough declared the weekend an official Thing™. Even more impressive fact: last year, an impressive 78 pizza slices were chomped.  
Saturday, February 18 to Sunday, February 19
Wear your gumshoes and chug some hard-boiled flavoured soylent for DMG's fifth annual FEB FATALE, a noir-themed weekend game jam for Dames. This year's theme is TRANSGRESSION. You'll have 48 hours, access to VR headsets, and snacks available to pump out pulpy games, lest you transgress against the jam's spirit. (On that note, spirit jam sounds ectoplasmically delicious!)
Saturday, February 18 to Sunday, April 23
TIFF's sixth DigiplaySpace exhibit premieres on Family Day and runs on for two months, which is plenty of time to explore its playful digital creations, including multiplayer game HOKY by Kitty Calis, Jan Willem Nijman, and Eirik Suhrke, and Toronto's very own Douglas Gregory with Last One Standing!
Monday, February 20
The third C# session of DMG's Game Dev Book Club. Tag along with the group lesson, or work on your own personal project.
WHERE TO HAUNT – TORONTO GAME SOCIALS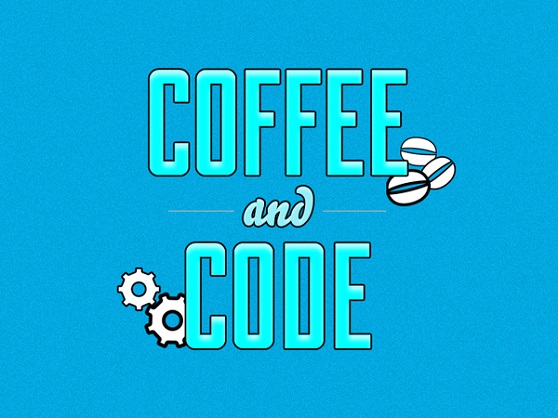 Tuesdays: 7, 14, 21, 28
Sundays: February 5, 12, 19, 26
This isn't strictly for game developers, but Meetup group Coffee and Code is a productive hangout every Sunday and Tuesday that encourages casual drop-in coding. The group encourages folks to work on their games, projects, or self-directed coding resources. All skill levels and questions welcome. Tuesdays start at 4:30 p.m. and Sundays start at 12:30 p.m., at  Tango Palace Coffee Company.
Tuesday, February 7
Tying in with Final Fantasy's 30th anniversary, you can get phoenix down at the 2-Bit Gaming Club's Final Fantasy discussion group. This meeting of metaminds welcomes all, whether you're an OG fan, have never played it, or just wanna chat about JRPGs and weird hairdos with other human beings. At Electric Perfume, starts at 6 p.m.
Toronto VR Meetup is holding a speaker social with Keith Maske of Red Meat Games. Maske will be chatting about their superhero-themed First Impact: Rise Of A Hero. At Globacore Headquarters, starts at 7 p.m.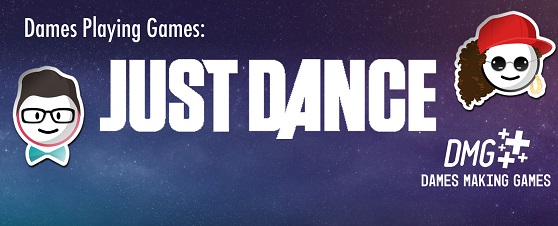 Saturday, February 11
Viva the dance dance revolution, the dames are footloosing to Just Dance all night at DMG's February social. At Gamma Space, starts at 6:30 p.m.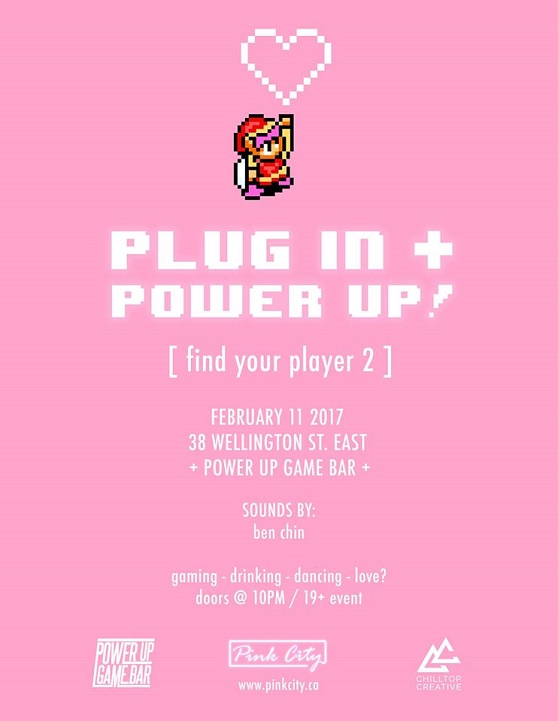 Afterwards, find your player 2 (or 3, 4, or level 9 CPU, whatevs) at Power Up Bar's Plug In + Power Up mixer. The bar promises an extensive party game collection, jams by Ben Chin, and special appearances from cosplayers. If you wear traffic apparel (green for single, red for taken, yellow for ???), you get a 50 per cent cover discount. At Power Up Bar, starts at 10 p.m.
Monday, February 13
Kick Monday blues to the curb with monthly public gaming social Play Games With Friends. At Gamma Space, starts at 6:30 p.m.
Tuesday, February 14
Brave the cold for a special Valentine's edition of Bonus Stage, Toronto's open mic night for the indie game community. Five speakers get five minutes each to rant about whatever. At Page One, starts at 8 p.m.
Thursday, February 16
Toronto Game Development Meetup Group will be kicking off this season's talks with a look at Microsoft's Hololens, an upcoming AR/holographic device. The talk promises to explain how to develop for the Hololens, even without owning one yet. You'll need to join the group for the meetup's location, starts at 7 p.m.
#ICYMI
#GOTYs: One More Story Games swept up Toronto Game Devs' annual Game Of The Year top 10 list, with Hard Vacuum Lullaby in second place and Mandatory Upgrade X Marks the Spot claiming first. Other list-makers include Severed, Kapsul Infinite, and Maize.
#UbisoftIndieWin: Jurassic-sized congrats go to Reptoid Games, the $50,000 winner of Ubisoft's first Indie Series competition! Big hand to worthy finalists Little Guy Games, Rocket5 Studios, Lightning Rod Games, Tendril, and Caged Element.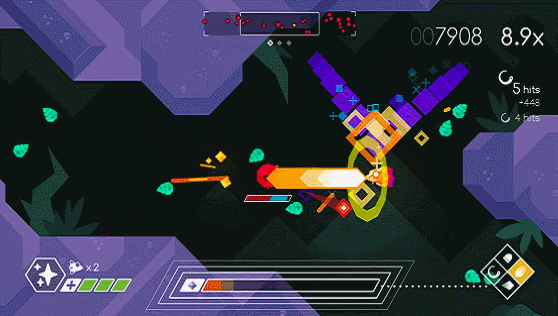 #GracefulSwitch: Very cool news, Vertex Pop's Graceful Explosion Machine will be debuting on the *clack sound* Nintendo Switch! This locally brewed arcade shooter will be launching on other consoles after its Switch premiere this spring.
#AloneWithYou: If you need that perfect Valentine's gift for the special astronaut in your life, Benjamin Rivers' Alone With You will be out on Steam by Thursday, February 9.
#CampMakeAGame: We announced that we'll be running a game creation summer camp called Camp Make-A-Game! If you know an aspiring young game dev who might like to be a Hand Eye scout, keep an eye on us for updates.
COMING AND GOING ATTRACTIONS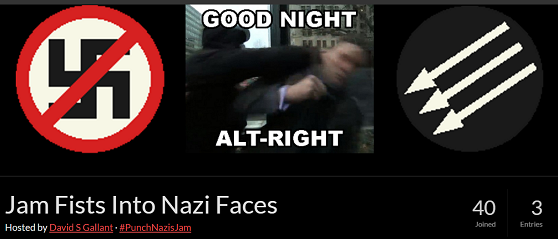 Brampton-based indie developer David S. Gallant kickstarted Nazi Punch Jam, a game jam that lasts from now until 2021 for some inexplicable, bigly reason.
"It's gonna be a long four years. If you can, participate in direct action. Help your community," Gallant writes. "But if you want to make something, do that too."
Several game creators are donating their work's proceeds to worthwhile charities including Fez. The perspective-flipping game costs either one obsolete penny or a PWYC donation to the American Civil Liberties Union.
Tiny Titan was the little studio that could after all! Their game Tiny Rails was successfully greenlit on Steam.
There's a Canada-themed game jam for our nation's 150th! It is planned to be informally held from February 1 – July 1, 2017. The only rule is that projects must feature Canada, through either setting, story, art, music or gameplay. There is no prize or award, only the spirit of cultural pride to make a project freely available to celebrate Canada's special year.
PAPER TRAILS – GAMING IN THE MEDIA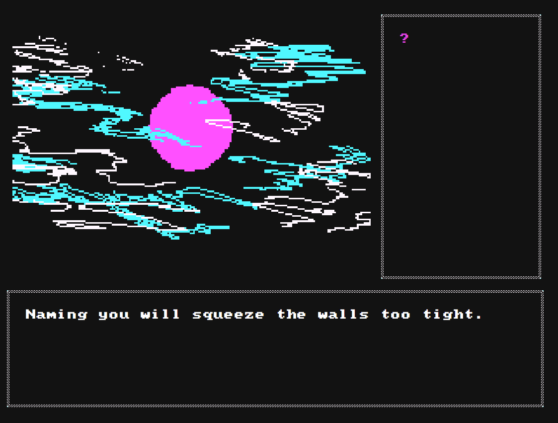 Homegrown devs Arielle Grimes and Sophia Park made Forgotten, a gorgeously corrupted twine game. Without spoiling too much of the game's thoughtful explorations of trauma and physical encoding: you turn your computer on and ruin everything. Killscreen and Wired raved about it, with Wired calling it "the first must-play game of the year."   
Mobile Syrup asked indie developers to weigh in on the Nintendo Switch, including 13AM Games' Alex Rushdy, Snowman's Ryan Cash, Capybara Games' Nathan Vella, and Drinkbox Studios' Graham Smith.
IT RISES. Season two of Play Dead, Dork Shelf's podcast about death in videogames, returns! Host/virtual vampire Gabby DaRienzo, The Score editor and walking anime trope Daniel Rosen, and Counterstrike player (also, Canada's Smartest Person?!) Stephanie Harvey opine on death's role in e-sports.
Toronto Game Devs are always bustling, but January was particularly #hustlegoals. They released several videos on their Youtube channel, including playthroughs of Guacamelee, Lovers in a Dangerous Spacetime, and N++. Their podcast had TGD chatting with One More Story Games, musing on the Switch; Patreon saw a few updates, including a free copy of Monumental Failure for supporters.  Lastly, they did a round-up of (mostly) Toronto-based games with mental health themes, curated via Twitter DMs from Your Humble Digest Narrator.

MVP
This month's MVP is Jean Leggett, CEO of Barrie-based One More Story Games (OMSG), occasional stand-up comedian and a finalist in Communitech's Fierce Founders bootcamp. OMSG's developed Story Stylus, a interactive storytelling platform, and at the moment, they're working on a game adaption of Charlaine Harris's novel Shakespeare's Landlord. Harris' other works inspired HBO's True Blood.  
We caught up with the wordsmith hammering away in her forge behind Medieval Times.
"I love that any story can be told, that we're seeing more biographical stories coming to life in indie games, stories that AAA studios wouldn't necessarily be interested in telling because of the market size. The success of That Dragon, Cancer is a prime example of how life and art intertwine and how games can tell stories that make us weep," she said, while OMSG co-founder Blair Leggett wiped her brow of wordcount sweat and writers' tears.
"I also love that the indie game scene is inclusive – one of the games I have on the backburner is a biographical game about growing up hard of hearing in a deaf household and feeling torn between the hearing and deaf world," she said. We think after that she bellowed something about finally crafting an anti-arugula flail fit for Sir Freelancealot.
Best of luck Jean!
A BREADWINNER IS YOU – JOBS, GIGS, AND OPPORTUNITIES
Remember that gay monster dating sim we highlighted last month? The student developers behind Monster Girls Gaynerations: Ghoulfriends For Life were accepted into QGCon, the queerness and games conference, and are fundraising to bring themselves to L.A. in April.
Reptoid Games' making a promising move post-Ubisoft win, by hiring a junior programmer.
Strike Lightning Rod Games with your resume; they're looking for a concept artist/2D specialist. If your attention span's better than mine, this position calls for someone reliable and able to work from home consistently.
Gallop by Montreal-based Double Stallion Studios, as they're hiring a freelance 2D VFX animator, as well as a gameplay and systems programmer.
Hand Eye member Arianne Young posted on our Facebook page looking for PHP backend devs. If you're interested, get in touch.
MY BAD – A New Section For Corrections That You Will Hopefully Never See Again
Correction: Last month we said the students behind Monster Girl Gaynerations were from York University. Complete lie! Fabrication! These brill pupils were from Sheridan College.
!!Hand Eye Announcement!!
Our annual general meeting will be on Saturday, March 11 at Tract 9! Keyword's annual: this is the one time a year all Hand Eye members can exercise their Voting Rights,™ look back on what we did in 2016, weigh in on what the organization does in 2017, hang out, nibble on light refreshments, and scheme on your next e-bank heist. Save the date and RSVP!