06 Dec

December's Darnest Digest: Event Roundup

Happy holidays, game arts fam! We assume you've been keeping your limbs toasty by the dumpster fire that is 2016. A sparse month for events, but the few that are happening will be worth trekking to. Hijack a wayward reindeer for a joyride if you have to. Forewarning: there must be something in the airwaves, because game composers have been very prolific over the past few weeks. Expect to come away from this digest with more playlists than your ears can handle.

By the way, you might wanna watch out for that Mall Krampus Google Calendar. He's like a mall santa, except he's a goat demon. Hates kids, loves updating you with game events as they are announced.

WHERE TO JAUNT – TORONTO GAME EVENTS
Tuesday, December 6
*Tina Belcher voice* In this space economy? You betcha. No wallets will be busted over this month's 2-Bit Game Club meetup. The gang will be exploring Atari classic M.U.L.E., a co-op where many a diligent youngin honed their resource management and hatred for pirate ships. As always, pay-what-you-can at the door (or consider a Patreon boost)
Friday, December 9
Interactive Ontario will host an iLunch networking event with Ontario colleges. If you're a student, or are planning potential collaborations with post-secondary institutions, this lunch-and-learn helps form bonds between your super dope bleepbloop projects and academia. To get 10 per cent off, use our offer code "ilunchHandEye10."

Tuesday, December 13
From the crew that brings you Eat Pray Mingle comes Bonus Stage, a monthly open mic night for game developers. If you wanna dispense dev wisdom, you can sign up as a speaker.  

Friday, December 30
In honour of broken New Year's resolutions, we're doing the Hand Eye Holiday Skills Swap: a free casual mentorship opportunity, skill exchange, and hangout for everyone in Toronto's indie game scene.
For many indie gamemakers, being a multi-hyphenate is a necessity. Getting there can be tricky, especially when learning certain skills don't come as easy as others. At this event, we hope to help link up developers who want to get better grasp of something they're struggling or just starting out with, whether it be art, coding, writing, or music.
 Expect mentors from multiple fields on hand to provide demos and answer questions, as well as opportunities to troubleshoot your game woes IRL. To join, check out our FaceBook event and fill out this Google form for participants. If you would like to be a mentor (and earn some volunteer hours while you're at it), message Your Humble Digest Writer at al@handeyesociety.com
WHERE TO HAUNT – TORONTO GAME SOCIALS
Saturday, December 17
Dames Making Games (DMG) is running a holiday-themed social and showcase! Speakers include Laundry Bear Games, Tanya Kan, Diana Poulsen, and more. There'll even be a game launch; Hand Eye comrade Jillian Wakarchuk will be unleashing her twine game Holiday Hell on the jolly masses. At Gamma Space, starts at 7 p.m.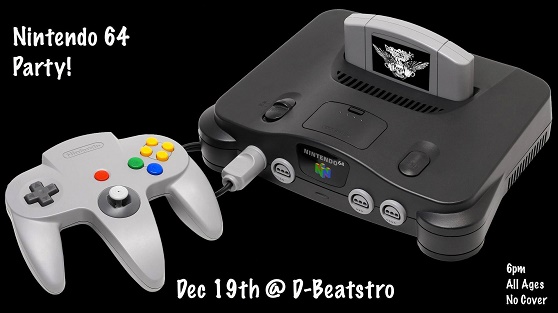 Monday, December 19
Couldn't click fast enough for a NES Classic? Console yourself at D-Beatstro's Nintendo 64 party, where your sadstalgia will evaporate thanks to a million rounds of Super Mario Kart and Goldeneye. At D-Beatstro, starts at 6 p.m.
Wednesday, December 21
Did you know Peterborough has a game dev meetup group? (On that note, friendly reminder Peterborough is out there! Somewhere! They call it the Electric City apparently!) They meet monthly, every third Wednesday of the month. December's meetup will be at Fleming College's Sutherland campus, starting at 6:30 p.m.
#ICYMI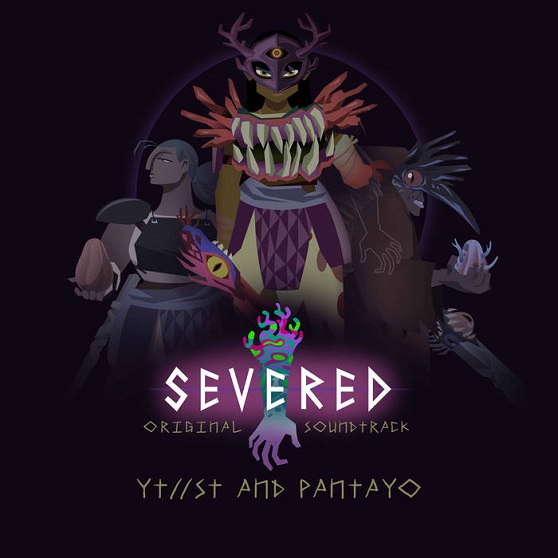 #CVGAwards: The 6ix nabbed some awards at this Montreal shindig. Some big winners: Alientrap's Modbox got best educational game. Drinkbox Studios' Severed won best musical score for Take My Hand, performed by Yamantaka // Sonic Titan and Pantayo.
#PSX: Toronto games Graceful Explosion Machine and Cryptark were at PSX. You can watch a livecast of Cryptark on PlayStation's Youtube channel.
#PlayDead: Your favourite morbid podcast is back(ish); Play Dead, Dork Shelf's show about death in videogames, is slated for a January return. Host Gabby DaRienzo's looking for death-positive games to chat about, so if you know anyone hit 'em up.
#Runbow: It's on Steam! You're (probably) on Steam! It's a match made in 13-player heaven.
#Wordplay: Our recap of the smashingly good time we had at London's Wordplay is now up. This year, we received 120 writerly games, double the amount from last year's Wordplay. We also livestreamed everything, which you can check out in the post.
#AMILLIAMILLIAMILLI: Cooldog Teaches Typing got the let's play treatment by Mark Plier in late November, racking up over one million views. Impressive, even more so since this was a TOJam game made in the span of a few days. You can play it for free on itch.io, and after you've graduated from Kool Skool (IDK how to spell it, I dropped out for this prestigious calendar gig)  you can put 'em to use in thanking DMG's Jen Costa, Renaud Bedard, Zander Milroy, and Cuxo Quijano.
COMING AND GOING ATTRACTIONS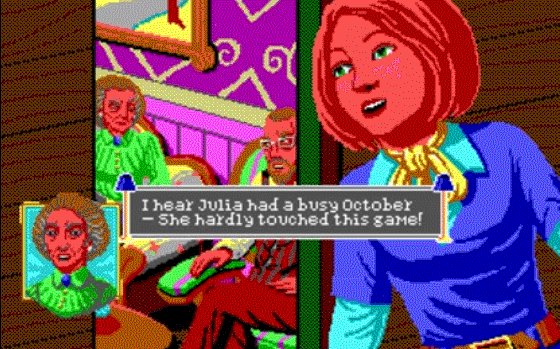 Illustrator Julia Minamata has been plugging away at a game. She posted a video update of her progress (or lack thereof) and it gets WAY TOO REAL.
Christine Love added several updates to her erotic visual novel Ladykiller In A Bind. Notably, you can now play the game in Safe For Work mode thanks to a festive clothing option.
Game composer Halina Heron's doing a mega sale on all six of her albums, which you can grab at 40 per cenf off at Bandcamp.You might recognize her ethereal tunes from The Yawhg and I Am Dead Where Are My Keys.
Jingle jangler Robby Duguay made a Christmas videogame album, for all of your 8-bit caroling needs. The standout track is All I Want For Christmas 2, which completely tops Mariah Carey's Hudson Bay performance. (YOU WERE LATE 40 MINUTES MIMI ;A;)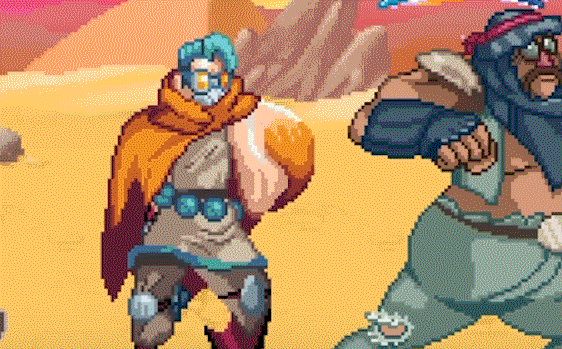 Pacifists, get ready to pass some fists. Household Games released a trailer for the upcoming PS4 title Way of The Passive Fist. Deflect and evade to victory in this arcade brawler without any brawling. No date has been set, but Tech Raptor got a chance to share their first impressions.
Now if we're talking body: Gaby Aveiro-Ojeda made TETE, a body exploration game for Self Care Jam.  
PAPER TRAILS – GAMING IN THE MEDIA
Need more of a reason to love Toronto's indie game scene? There's now a documentary all about it. Produced by Fitcast Network, is releasing parts of this new film on Youtube. The first segment gathers insight from notable local developers, including Household Games' Jason Canam, Alone With You's Benjamin Rivers, as well as Dave Proctor and Alex Rushdy from 13AM Games. Expect lotsa lovin' shoptalk about their processes and inspirations.
Long Story writer Michael Lyons was interviewed by Enby Magazine, a Canadian-based publication by and for non-binary people. The queer and trans-positive dating sim's also been getting some killer fanart, which was swooned over at their holiday party.
Podcasts ahoy: five podcast episodes from Toronto Game Devs, two eppies from sex/games podcast Peachi and Friends, and one from 1099 that interviews Benjamin Rivers.
Spooky publication Haute Macabre featured a game and obviously it was Laundry Bear Games' A Mortician's Tale. The in-depth story explains why the game's normalization of death overcomes taboos, and includes intriguing snapshots from the 2017 game.
Guacamelee composer Peter Chapman and his Beastie Boys/Daft Punk mash-up album got ink with the Toronto Star, along with his crotch.
Game Dev Cafe's lovely profile series continues with a double whammy of Metanet. Both Raigan Burns and Mare Sheppard get the Q&A treatment.  
Finishline Games' Maize, which launched earlier this month, was selected for Nivia's Indie Spotlight program, which exposes developers for the brilliant bastards they are. Yay exposure! (The media kind, not the arrestable offence. Or the "death by" version.)

MVP
This month's MVP is Lindy Wilkins, a renegade cybernetic being and robot fabricator currently seeking refuge in our city's sewers, where they're learning karate from a large cat named Kitty Man. They're responsible for various intersections between maker and game culture in Toronto, including an LGBTQ2S and women's tech night at Tract 3.
We asked them what their whole deal was, to which they bleated, "Weird art, things that make no sense. Doggos and sneks. Dadaism!!"
Cool cool cool, we replied. Any plans for 2017?
"Build a smelloscope. Could be VR. Save the bees," they computed, adding that they would put a woman on the moon.
If anyone can do it, it's Lindy. Here's to next year's lunar takeover!
A BREADWINNER IS YOU – JOBS, GIGS, AND OPPORTUNITIES
Sago Mini's got two job openings. If you'd like to be their next growth marketer, social media manager or Unity developer, you know what to do.
Little Guy Games needs an HTML/CSS web developer. Hit up Tom Frencel on Facebook if this sounds like you.
Rune Entertainment is doing a short-term project that requires the mightiness of a casual Unity developer. Email your application to nancy@rune.co.
YoYo Games is running a GameMaker Studio 2 Jam, which you have about a week left to apply for. Gamemakers will be battling it out to win one of three GameMaker swag bags, which includes a stressor ball that you'll likely need post-jam. Godspeed devs! The theme is "Arena," which sounds promising when combined with new tiling features in Studio 2. Submissions close Tuesday, December 13.
triOS College is looking for a part-time game instructor, with availability on evenings and weekends.
Scratched my head a fair bit after reading this job opp from MaxSys. They're looking for "VIDEO GAME LOVERS" for a warehouse gig. Take that as you will.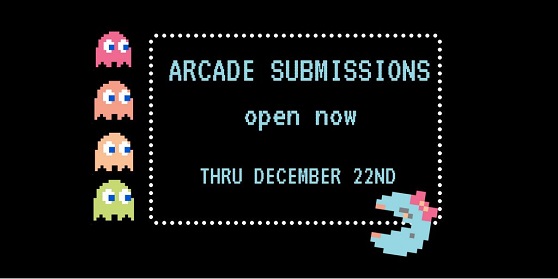 The Queerness and Games Conference is looking for queer games for their April arcade. Deadline to apply is Thursday, December 22. FYI, the annual event made a venue change and will now be in Los Angeles this year.
Doing something cool with VR/AR? Contact Killscreen writer Cathy McCarthy for what will likely be the media kind of exposure.
Discovr Labs is looking for a VR expert to join their team. Email jmaldonado@discovrlabs.com for deets!
Don't forget! Vector Festival will be accepting game showcase submissions until January 31.