22 Aug

August's Alien Admirers: Game Releases and Media Coverage

Hope you enjoy the last summer newsletter! Before we begin, a brief thank you to all the lovely game folks on Twitter who sent us pictures of their feline friends <3 We put the callout after co-presenting KEDI with Open Roof Festival on International Cat Day, and those cat pics really hit the "almost everything is awful oh god" spot.
 
Gig Alert!
Our interactive fiction festival Wordplay's back in Toronto and a new look's in order! We're on the hunt for an illustrator to design the next Wordplay logo. Fabulous riches await the chosen one, totalling a grand sum of $50 and a full year's membership, perks and all! Fill out this Google Form to apply before Friday, August 25.

STUDIO MVP
This month's studio MVP are the fine folks from Capybara Games, who we can neither confirm or deny are enjoying on the outside post-Toronto zoo escapades. You'll recognize their pawprints all over games like Super Time Force, Critter Crunch, and several mobile masterpieces. They recently collaborated with Cartoon Network's OK K.O.! Let's Be Heroes and word on Twitter is they're looking for a freelance background painter for a 'lil something.
#ICYMI
#GetALook: WIP trailers galore! Tanya Kan's Solace State got one, as did Bitr Blok Games' TTC-inspired Tram Panic.
#CGXHookup: Your game might qualify for a free showcase spot at Montreal's Canadian Game Expo in October. Email contact@jillianmood.com for more info!
#WESHOULDLUNCH: oh god, game artist Lyndsey Gallant's viral tweet about adulthood got so popular I've heard two non-game people quote it in real life.
#BitBazaarLineup: Find out who to see and what to play at Bit Bazaar with this nifty list (selections still being being announced!).

#DamageCamp: Toronto just got a new videogame festival. Dames Making Games announced plans for Damage Camp, a conference taking place in September.
#PassiveArcade: Household Games built an arcade cabinet for their game Way of the Passive Fist and it is CUSTOMIZED FIRE.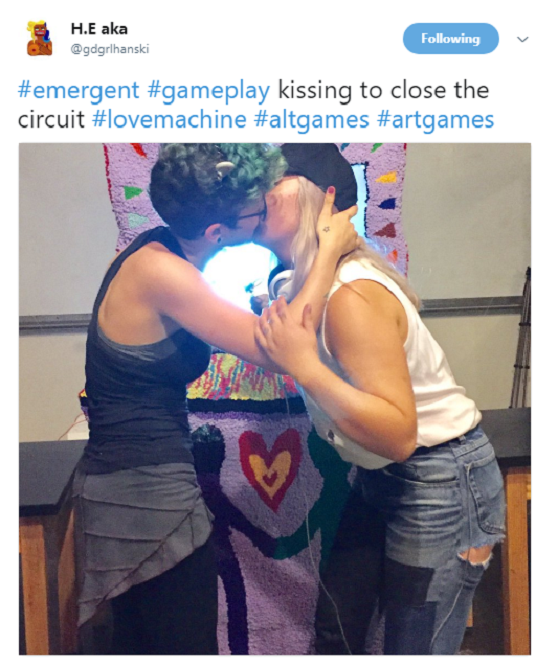 #RuggedGames: Hannah Epstein built an arcade cabinet out of yarn during her Roundtable Residency. It's fully capable of running games and mouth-on-mouth interaction (・ε・`)
#WaterfrontArcadeTO: The Waterfront Arcade was a smashing success! From the excellent outdoorsy games made by locals to the commendable scurrying undertaken by volunteers, we all managed to convince passerby to play with us. (Helps that we got a neat BlogTO shoutout!) Check out footage from the night by Jason Bond and expect to see HQ photo tomfoolery soon.
COMING AND GOING ATTRACTIONS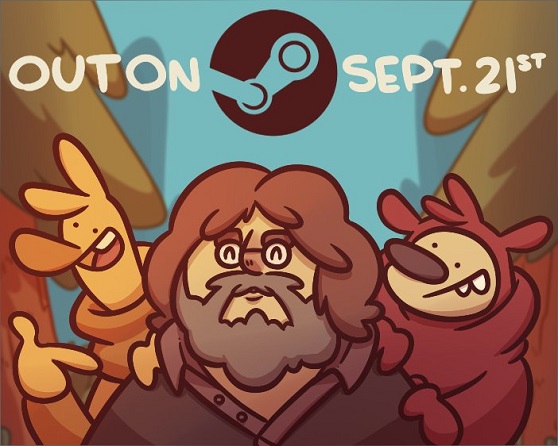 Have an early bird heads-up: Odd Bird Studio announced a Steam launch date of Thursday, September 21 for Arrow Heads.
Finally, some rogue entertainment! Numizmatic Games' developing magical thievery with Light Fingers. Get a sneaky preview at Bit Bazaar.
Cross-platform joys! Use Your Words and Severed are now on the Switch, while Switch fave Graceful Explosion Machine is now on Steam. How the turntables…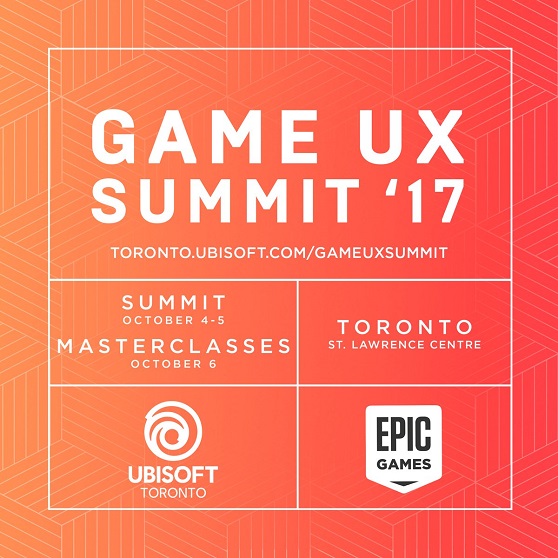 If you're looking to get connected and learn from the industry's most user experienced, passes are now on sale for Ubisoft Toronto's Game UX Summit in October! Our members will be getting a discount code. (Might be a good time to mention that our handy dandy membership plan comes in unwaged/student, volunteer, and studio flavours.)
Submissions are open for our interactive fiction festival Wordplay. Talks and workshops are due August 25. You've got a wee bit more time to submit games, which are due by September 30.
PAPER TRAILS – GAMING IN THE MEDIA
They're back! Toronto Game Devs have pumped out two podcast episodes in August so far.
Developer Jason Bond's been vlogging about creativity and his game-making processes. It's a pretty refreshing watch from the usual vlog slush of PR and expensive experiences, since Jason lays out what he's feeling and thinking pretty candidly, while lounging in the comfort of his backyard or brewing a cuppa.
If you've ever wanted to hear about what exactly our Game Curious program's about, Amaze Berlin posted a talk by Hand Eye co-founder and funding dude Jim Munroe from earlier this year.
Will O'Neill's Little Red Lie saw miles of bylines, with insights from Mashable, Financial Post, Paste Magazine, and PC Gamer. The Scarborough Mirror, gave it a hometown take too. In more O'Neilling, PlayStation Lifestyle did a sweet retrospective of Actual Sunlight.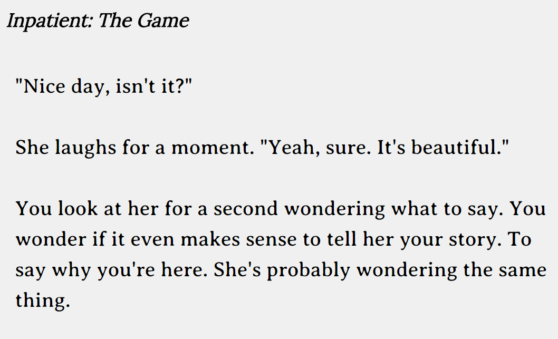 Was really exciting to see this game blow up my feeds. Alanna Zablocki developed In/Patient, a narrative-driven game about navigating the psychiatric system, drawing from her lived experiences. Her work was covered by CBC, Metro, and The Mighty. Watch out for this emerging game creator!
Game Dev Cafe interviewed Odd Bird Studios and our fearless leader Sagan Yee for their "Get to Know A Game Dev" series.
The Curious Cabinets got love! SpriteBox's garbage-eating hardware got from  VICE's Motherboard and Mic, as well as . Look for our full recap post later in the year.
This digest is brought to you thanks to our dedicated membership. Hope to see you at our volunteer and member appreciation party on Sunday, August 20! Also, got a hot tip for a game launch, job or volunteer opportunity, neat event, or anything else that may be of interest to the Toronto/GTA indie gaming community? E-mail al@handeyesociety.com the month before it happens so we can add it to next month's newsletter!