01 Aug

August's Alien Abductions: Bi-monthly Roundup

Has anyone else been having wild-wild-wild thoughts for August? This month blesses us backyard bacchanal BBQs, Caribana, festivals on every street corner, park picnics, and the glorious ascension of our beloved Islands. And the good vibes keep coming from the game community, with events, workshops, and several stints of outdoorsy arcade fun.  

And no judgments if you wanna chase after the ice cream truck baby driver Google Calendar. He's Mozart in a go-kart and Beethoven with a waffle cone. Take him out for a test drive to find out about events when they are announced, or subscribe to our newsletter to have half-melted goodies delivered directly to your inbox. 

WHERE TO JAUNT – TORONTO GAME EVENTS
Tuesday, August 1 to Sunday, August 13
Vector Festival's free flagship exhibit Pattern Recognition as well as their online exhibit Local Host continue to run until mid-August at InterAccess. As in previous years, the exhibition showcases both emerging and established artists, and brings into dialogue an exciting mix of creative perspectives that experiment with new and established digital technologies.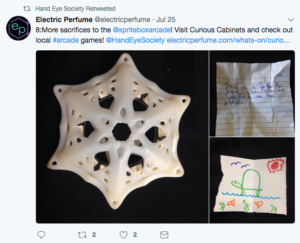 And what a coinkidink! Curious Cabinets, Hand Eye Society's arcade game arts showcase with Spritebox Arcade and Electric Perfume, will be doing the same. We'll be posting a blog post, along with media coverage of the trash-chomping cabinet, shortly. Check out Electric Perfume's site for exhibit hours and keep an eye out for some Taste of Danforth hijinks. (Preemptive answer: no, you can't stick your leftover souvlaki in the SpriteBox…probably…)
Also Tuesday Aug 1: 2-Bit Game Club is back with a discussion of puzzle/adventure game Myst (1993)! Like a book club, 2-Bit Game Club is a moderated discussion group that looks at classic games from a production history, design, and weird facts perspective. Join them at 6:30 PM, Civis Toronto, and also take a gander at their digital trading cards on the 2-Bit Patreon!
Friday, August 4 to Sunday, August 6
If you're planning on heading to the third bi-annual PTBO Game Jam in Peterborough, make sure you sign up before this Thursday! If you can't make it, the weekend portion will be streamed live on Twitch and the Discord channel will be popping before and during the jam.
Saturday, August 5
Finally, a con you won't catch the flu at: you can attend online conference Enjoy Game Dev from the comfort of wherever you're scaramooching wifi from. Among speakers are Toronto's own Tabby Rose. The Axon Interactive co-founder will be speaking on best practices for nabbing financial opportunities.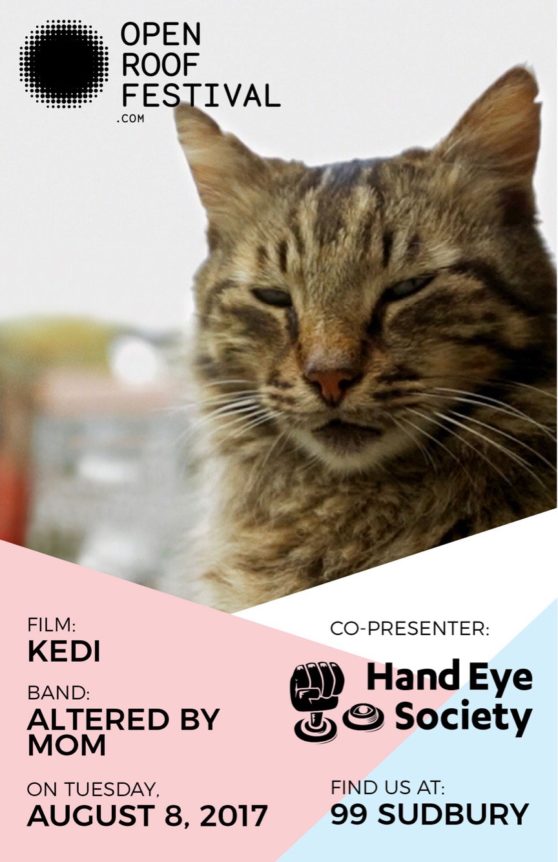 Tuesday, August 8
Guess what the chat dragged in? Free movie tickets!  HES has partnered with Open Roof Festival to send a few esteemed Hand Eye comrades to an outdoor screening of KEDI, a documentary about the wild cats roaming Istanbul. Keep an eye on our Twitter and Facebook for this purrfect giveaway!
Saturday, August 12
The escape game genre gets political with The Puzzling Madness of John A. McDonald, a live-action adventure that'll take players around Toronto's historical sites. Savage Internet will be hosting a preview day, where early birds can get the full 19th-century experience for $19 per person.
Sunday, August 13
The Dames of Dames Making Games continue their summer steaminess with part two of their writing romance games workshop, with participants raring to delve into their short romance game scripts. If you've enrolled for this, be mindful of the script submission deadline prior to the real-life check-in. *This is a DMG event. Check the link to make sure if it is open to the public or for members only.*
Friday, August 18
We love any opportunity to infest the great outdoors with videogames (see: that surprise Trini-Bell lan party we threw last year), but especially ones that make you rethink a space's capabilities. Enter HES' Waterfront Arcade, an exciting showcase of physical and digital games by GTA creators that'll be taking over Sherbourne Common's walls and exteriors. Submissions end tonight, and the curated games will each be given $200 in artist fees! Thanks to the Toronto Arts Council for funding this initiative.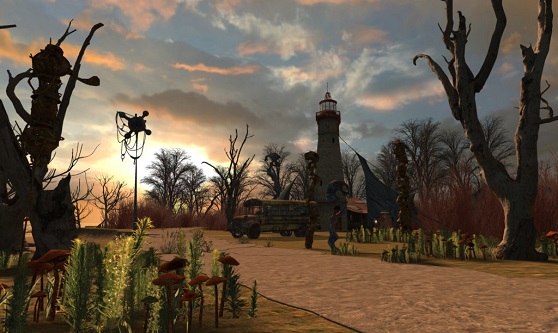 Saturday, August 19 to Sunday, August 20
Fulfill your fantasy of becoming a Lovecraftian coral reef in Manimal Sanctuary, an upcoming VR game prototype at Camp Wavelength. Deliberate use of "slow VR," the artistic fingerprints of Jim Monroe, Jason Bond, Mathew Borrett, Laura Barrett, a mobile demo will be out in the next few weeks.
Tuesday, August 22 to Sunday, August 26
If you happen to be in Germany, the Indie Arena Booth at gamescom will feature two Toronto creations: Spooky Squid's Russian Subway Dogs and Massive Damage's Halcyon 6: Starbase Commander.  
Friday, August 25 to Sunday, August 27
The carnival's in town, and so is your favourite indie arts and games market Bit Bazaar courtesy of Gamma Space! Scarf down your funnel cakes and fried Mars Bars at the CNE, then head over to the brand new Gaming Garage and meander through the aisles, featuring games by  Stitch Media, Alientrap, Asteroid Base, and more.
We'll be having some fun exhibiting party games too! Our very own David Fono, Ken Cho, and Kadeem Dunn – as well as a bevvy of other HES staff and volunteers – will be bringing the likes of Johann Sebastian Joust, Invisiball, and other physical games of Fono's own making. Expect much flailing and stabbing with Playstation Move controllers, pool noodles, and other zany props.
Sunday, August 20
Freelance audio producer Katie Jensen leads two inclusive podcasting workshop sessions for people of colour, low-income individuals, and artists. Pay-what-you-can at the door and free for Dames Making Games members. The two Sunday sessions will cover  the same material.  *This is a DMG event. Check the link to make sure if it is open to the public or for members only.*
Tuesday, August 29
Learn accessible ways to make VR with just your computer in DMG's Intro to WebVR!  *This is a DMG event. Check the link to make sure if it is open to the public or for members only.*
Thursday, August 31 to Sunday, September 3
Dry-clean your cosplay and count up that artist alley fund, it's time for Fan Expo! 
WHERE TO HAUNT – TORONTO GAME SOCIALS
Thursday, August 3
If you work with the programming language Go TO: Hack Night and Social is the place to be for real-time feedback. Participants are invited to work on whatever project they want; the organizer mentioned they'll be chugging along on their battle bot game, so don't be afraid to crack open that Unity file.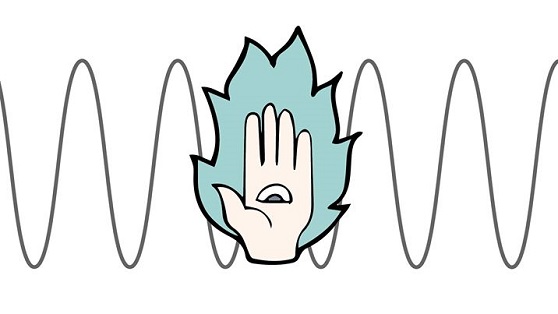 Tuesday, August 8
Soundhackers' upcoming meetup is music to our ears. (And hellooo, get a load of that kindred imagery! We'd love to give them a good handeyeshake.) Hackers, musicians, and audio amateurs are invited to a night of making tunes with hand gestures. From a hacked commodore power glove to Leap Motion, get ready to make a sonic commotion with retro and modern technology.
Tuesday, August 15
Bonus Stage's new mystery location has been unravelled! Join in the open mic night fun over at Power Up! Bar.
Saturday, August 19
No Tokens, a social for people of colour interested in game-making and playing. *This is a DMG event. Check the link to make sure if it is open to the public or for members only.*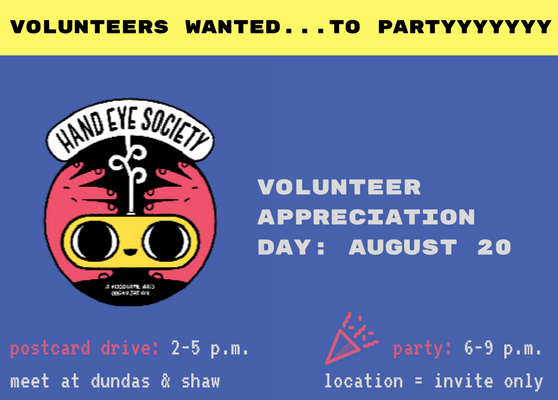 Sunday, August 20
Time for our annual reminder that we love ya! Join the Hand Eye Society's volunteer and member appreciation party for free food, drinks, and a chance to dance/duel/chill with your fellow HandEyers (HandEyeians? HandEyites? IDK! Help us settle this at the party lol.) Before the festivities, we'll be doing a postcard drive for those who want to rack up extra volunteer hours.
Wednesday, August 30
Summer's almost over, so drink up while you can at monthly game community social Torontaru.
A BREADWINNER IS YOU – JOBS, GIGS, AND OPPORTUNITIES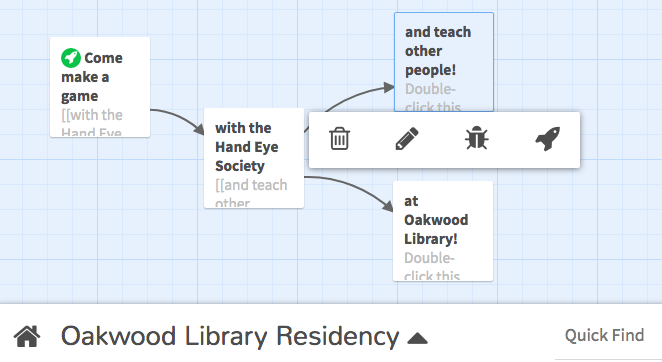 Toronto will soon have an interactive writer-in-residence! We're proud to announce the Oakwood Library Residency, a weekly artist residency at the Oakwood Village library. Made possible by the Toronto Arts Council's Artists in Libraries initiative, this paid opportunity is open for one or two interactive fiction writers and runs from September to December. Applications are due on Thursday, August 24.
We'll be announcing open submissions for our annual interactive fiction and writerly games festival WordPlay very soon, so stay tuned for that announcement in a couple days!
The tinkering minds at Little Dada are hiring a Make Change Administration intern.
Little Guy Games wants to hire an ass kicker. Bonus points if you happen to be a Unity gameplay programmer too.
Secret Location is hiring a producer for their VR distributor Vusr.
Rockstar Toronto's got several positions open, in the fields of game design, production, and programming.
If higher learning is your higher calling, Sheridan College is looking for a part-time game design professor.
Slide your art portfolio into the Unbreakable Kim Koronya's DMs; the 6ix queen is looking for a Twitch pixel artist.
Testers wanted! Lightning Rod Games is looking for locals to try out their new puzzle platformer.  
Game Developers Conference (GDC) 2018 is still a ways away, but if you're keen on presenting be hasty; the deadline to submit for the main conference tracks and day-long tutorials is open until Thursday, August 17.
GaymerX East is coming up in November! If you're interested in presenting a panel, workshop, talk, or networking event, send your submissions in by Thursday, August 31.
To celebrate selling a quarter-milly games, Christine Love is offering a massive discount on Analogue: A Hate Story and Hate Plus. Until Monday, August 7 you can get the Hateful Days bundle for 80 per cent off!
The Rhizome Commissions Foundation is awarding four to six micro-grants for web-based art projects; games are likely to be considered, as a previous winner made one based on the Kardashians. Applications are due Monday, August 14.
Project Play hits London's Forest City Comicon on Saturday, September 23, and is offering free table space for digital and tabletop game exhibitors. No deadline on this, but is likely on a first-come, first-serve basis so apply while you can.
Not a job posting, but the reverse! Gabriela Aveiro, DMG co-director and the creator of upcoming game Don't Wake the Night, is seeking employment opportunities starting in September. Skilled in storytelling, art, animation, design, and community organization, she's giving preference to full-time positions, and is A-OK with remote work. If you want to support her, consider contributing to her Patreon.
MVP
This month's MVP is A.W., for her stellar secret service with the [REDACTED] project and [REDACTED] work with [REDACTED.] She'll be our new [REDACTED]!!! We'd tell you more about her, but eep, spoilers :B You'll uncover exactly what makes this Intialled Enigma so special in a Hand Eye announcement very soon.
Thanks for reading the Hand Eye digest, brought to you by our wonderous membership! Just wanted to remind y'all that if you want your game, project, work, call for submissions, tweets, memes, or anything you're doing mentioned in this bi-weekly newsletter, hit up calendar@handeyesociety.com the month BEFORE the first of the month in which the event will occur so we have time to include it. Make my inbox less lonesome!
Disclaimer: Many of the events and organizations listed in the monthly digest and calendar are not affiliated with the Hand Eye Society and are tagged as such. These are simply compilations of local videogame arts/culture events in an easy-to-read format. Always double-check the event link for the most accurate info!