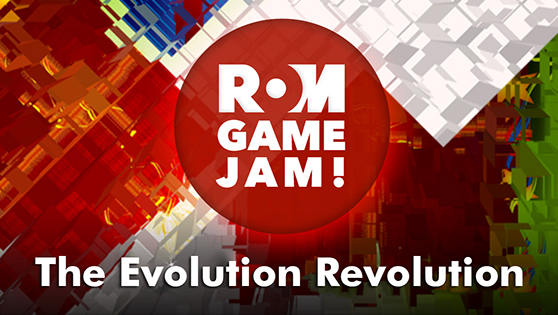 31 Jul

August 2014 Game Event Roundup

Crisis of the Non-Infinite Summer! August is upon us, and your time for either fun in the sun, or fun in your basement marathoning with your console and title of choice (we don't judge) will run out before you know it. Well, with our handy calendar telling you what a Toronto gamer can get up to, you can make the most of this final month.

Don't forget to check out the Toronto Gaming Calendar, which will be updated as more events become announced throughout the month. (Remember, the calendar can also be added to your googlecal.) Note only the events marked with an asterisk are Hand Eye events — for the rest, we're just signal boosting for this amazing community.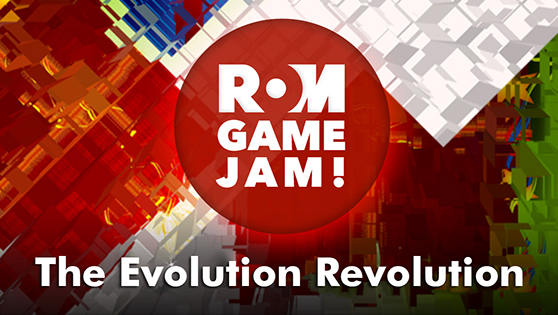 Toronto Game Events
Friday, August 1-Sunday, August 3: Improv Remix, a groundbreaking video and live performance fusion!
Tuesday, August 5: Play Your Story: Art and Visual Design
Monday, August 8- Wednesday, August 10: ROM Game Jam: The Evolution Revolution (pictured)
Saturday, August 9: Dames Making Games Julivewire Showcase and August Social, featuring the playable results of their last Game Jam!
Tuesday, August 12: Play Your Story: Intro to Programming
Tuesday, August 19: Play Your Story: Sound Design
Tuesday, August 26: Play Your Story Games Showcase
Wednesday, August 27: Torontaru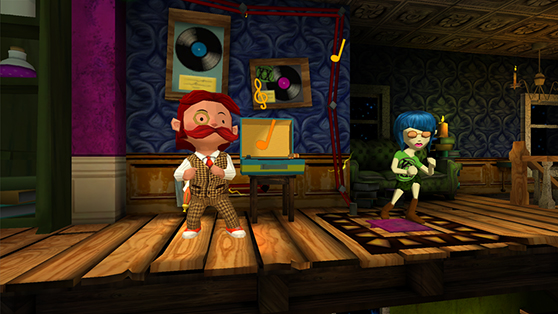 Local Game Releases
Kara Stone and Nadine Lessio's Sext Adventure is an experimental hypertext game played from your phone, and it's been making waves in the media. Come see what the chatter's all about.
The Phantom PI: Mission Apparition  (pictured) is a spooky adventure game set in a huge haunted mansion. In the words of the developer, it tasks you with "helping deceased rock'n'roll legend Marshal Staxx escape the torment of a larcenous poltergeist named Baublebelly." What's not to love? It's available for iPhone and iPad.
After much delay, TO Game Jam creation PondScum finally sees release for Android. It's difficult to describe what it is. You'll just have to see for yourself.
Drink Box Game's Guacamelee! proved popular enough that they've put out a Super Turbo Championship Edition for the PS4, Xbox 360, Xbox One, and Wii U.
Finally, we have Buzzle, a combination endless runner/puzzle game for the iOS where you guide Charly Ironfly through 4 unique, obstacle-filled worlds. The game's currently featured on the front page of GreatApps.
Toronto Folks In The Media
Blog TO has been kind enough to provide a list of the best gaming nights and groups in Toronto. Take a look, and you might see some familiar names.
Didn't believe me about Sext Adventure getting all that attention? It's gotten coverage in Wired, Motherboard, and The Mary Sue.
Pocket Gamer is covering Phantom PI's big win at the Big Indie Pitch in San Francisco.
Polygon has written a piece on the depiction of mental health in gaming, including mentions of indie title There Are Monsters Under Your Bed.
Meanwhile, Toronto indie game designer merritt kopas has written a lengthy, fascinating article for Lambda Literary about indie hypertext games and trans women.
Retro Runner: Princess Power has shown up on Gaming Rant as their Featured Indie.
Finally, Shu's Garden got written up in The Guardian.
Special Announcements
Submissions are now open for the Gamercamp 2014 interactive & games festival. If you're a game maker, don't miss this chance to show your work off. Early bird submissions are on now until early August. Submissions in general finish the first week of September. Apply now! The festival runs October 17 to 19.
Createrra is developing a new tactical strategy RPG, Empyrios. You can follow their progress on their blog.
Mana Crowd is a Toronto-based company dedicated to supporting indie games by serving as a combination crowdfunder and game publisher. The live beta of their site has just been launched.
Attila "Gabriel" Branyiczky, a Toronto-based indie developer, is Kickstarting a new title, "Robo's World: The Zarnok Fortress." A 2D action platformer set on a giant spaceship, it's described by the creator as "Majora's Mask cross Mega Man." It's been shown off at Bento Miso's Games with Friends, and will appear at Con Bravo 2014. For more information, and to help the game out, check out the Kickstarter page.
Gamemaking Help Offered/Wanted
My name is Gillian Blekkenhorst, and I'm a freelance production illustrator. I have experience doing UI layout design and pitch illustration for game design packages,  2D asset creation including sprite animation, backgrounds and a bit of 3D modelling, and good old fashioned illustration for books, board games, or concept art. You can see my portfolio at http://blekkenhorst.ca
That's all for now! If there's any September events or Toronto video games news, releases, and rad media coverage you want shared, don't hesitate to pass it along to Anthony via email or on Twitter.