20 Apr

Attack On April Season 2: Game Releases And Media Coverage

How've you been? Got that itch taken care of? Wait, that itch took care of you? Forget I asked! 

We're halfway through April, a.k.a. teetering on the brink of Allergy Season. Before those itches scratch back, read this recap of indie game releases, media, and misc happenings like your watering eyes depend on it. Heads-up, expect a small trickle of blog posts from us in the coming weeks. You know we don't like to clog your feeds like pollen clogs your nose, but sometimes your sinuses deserve some extra love and affection/Cool Announcements.
STUDIO MVP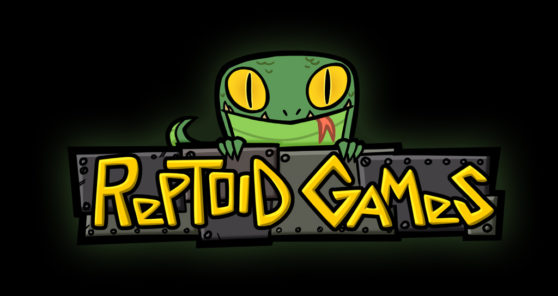 This month's studio MVP is Reptoid Games (also one of our new Studio Members)! The winners of last year's Ubisoft Indie competition, who are not lizard people so stop accusing them of various unsolved reptile crimes, have churned out games like this one where you slide drinks down a bar, this one where you appease goat gods, and this one where you are a very hungry triangle.
If you're curious about their upcoming work, the team's just released a gameplay preview of Fossil Hunters on Youtube.
JAUNTS/HAUNTS 2: RELOADED
Tuesday, April 11 to Tuesday, April 18
Get the royal treatment at Play Palace, an exhibition of games by digital media students from York University. I literally only found out about this because a high school friend was exhibiting, which is a damn shame because it's over 🙁
Friday, April 21
If you want to learn how to manage game dev teams the right way, seasoned industry developer Keith Fuller is giving a full-day leadership workshop, or as he puts it, a "Talk Gooder And Make People Things Go Better" thing.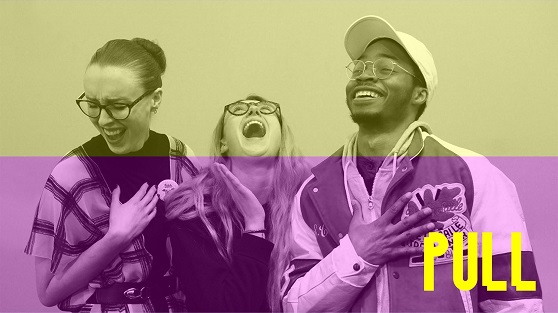 Monday, April 24
Come hear long-time HES collaborator and maker artist extraordinaire Nadine Lessio talk about her work in alternative controller games in the intriguingly titled Too Dangerous For GDC! Over the past few years Nadine has been making weird art devices and peripherals. Here's a look at some of the slightly more notorious experiments. You can RSVP for free at Networking Mixer for Makers at FITC Toronto.
Tuesday, April 25
Get ready for Sheridan's Game Design Open House! Come meet the Honours Bachelor of Game Design class of 2017 in their studio to experience their work and see their portfolios. This event is targeted to industry representatives interested in learning more about the work of the graduates, including but not limited to designers, developers, game executives, producers, directors, artists, and recruiting professionals.
Wednesday, April 26
It's that time of the year: Pull up to PULL, a year-end showcase of student games and interactive media works by George Brown's school of design.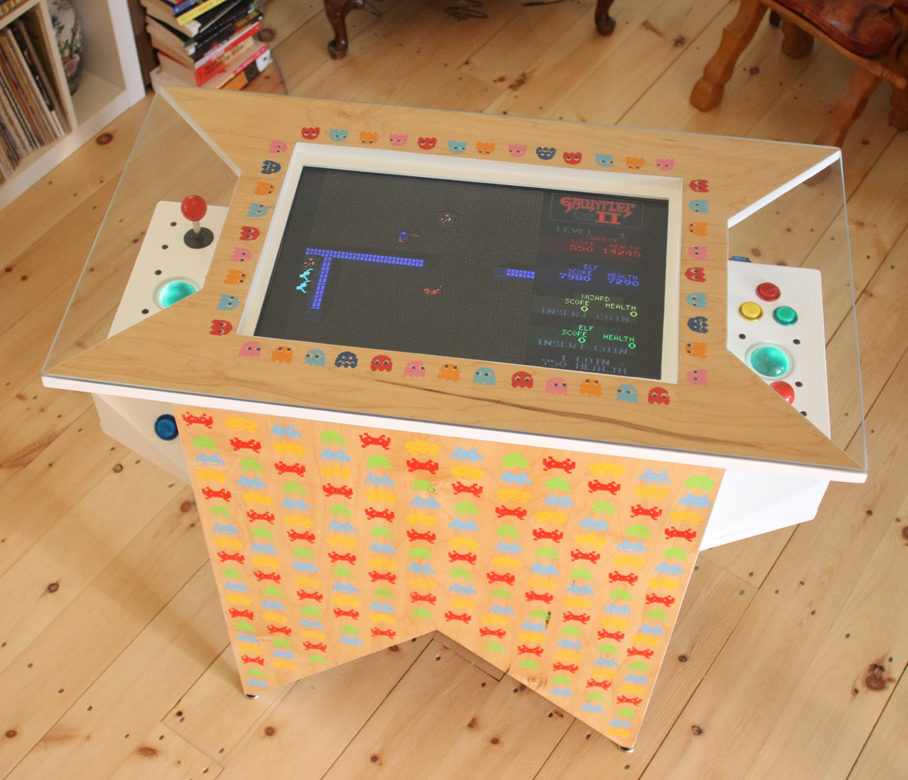 Saturday, April 29
Submissions are now open for Curious Cabinets, our public arcade that'll be running for an entire month in Toronto's east end. In partnership with Electric Perfume and Spritebox, we're looking for six game artists (or creatives working in interactive media) to showcase their work on two unique arcade machines: the One-Button Torontron and a SpriteBox arcade cabinet.
If you want to learn more, we're holding a Curious Cabinets information session at Electric Perfume to answer your burning questions and inflamed inquiries.
#ICYMI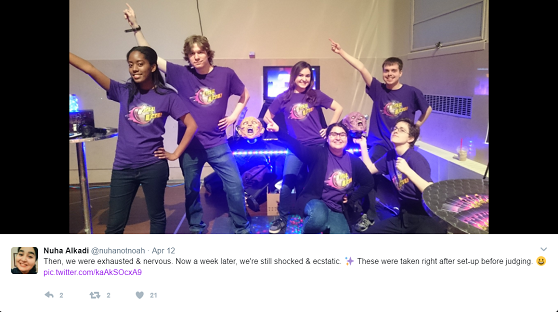 #LevelUp:  Sheridan reigned supreme at the student showcase; students from Third Floor Games' swept the dance floor for Best Technical Innovation, Best Artistic Acchievement, and Best Overall with their zombie-slapping game Disco Is Dead! 5Horsemen Games galloped to top pick for Audience Choice with their eco-friendly Unspokin. Congrats to all Level Up devs! (And oooh, our newly elected board of directors member Emma Westecott got on TV!)
#GEMbangerz: Vertex Pop's Graceful Explosion Machine premiered on the Switch! Shortly after, we also got an earful of its crystal-powered soundtrack by local music maestro Robby Duguay.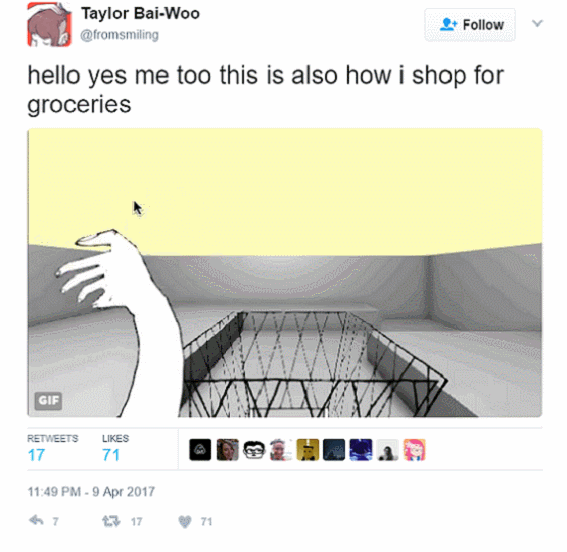 #CxGWIP: What could this possible be about hmmmm hmmm HMMMMM.
COMING AND GOING ATTRACTIONS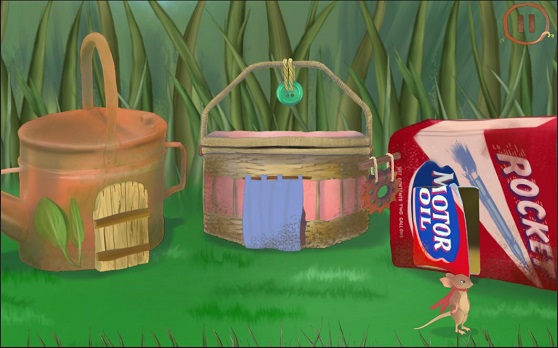 Forget Stuart Little and the rat from Ratatouille whose name I don't even wanna google, there's a new mouse in town! If you're a kid or a stressed student (there's really no difference except one has a bedtime and the other thinks sleep is a theoretical concept), squeak your worries away as the charming country mouse from Tales of the Blue Valley, a puzzle adventure by developer Meagan Byrne.
If you're a fan of Jackbox, you'll dig Use Your Words. By Toronto-based studio Smiling Buddha, the minigame collection is for "funny people and their unfunny friends." If you count yourself among the comedically gifted, you can get Use Your Words on Steam.
Jonathan Levstein and Kaitlin Tremblay have curated a game anthology called What Can I Get You? about different relationships with food.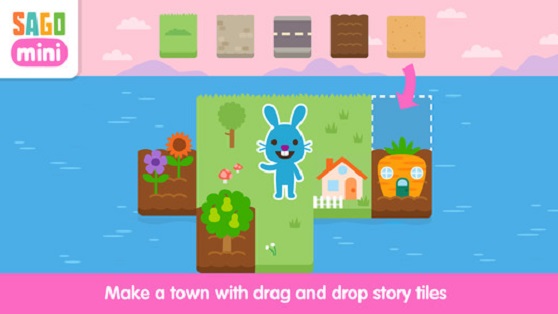 Preschooler can't stop won't stop industrializing the downtown core? Beg them to sate their condozilla desires through Sago Sago's Sago Mini Town! The kid-friendly app will have them building island towns inhabited by fuzzy friends on your iOS device, therefore saving Toronto's decaying infrastructure…for now…
PAPER TRAILS – GAMING IN THE MEDIA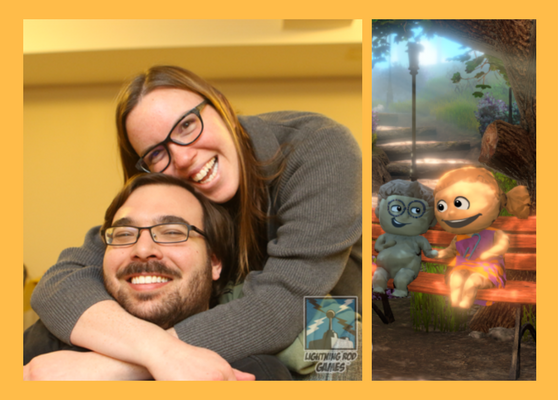 Game Dev Café made a list of their favourite Level Up games, which include Shots Fired and Detective VR. They also did a profile of Mark Laframboise from Lightning Rod Games, where he talks about what it's like being in a long-distance relationship and designing a game around one.
More morbid buzz: Kotaku and Rock Paper Shotgun did teaser posts for A Mortician's Tale. Related, Gabby DaRienzo posted a throwback to the game's PICO-8 prototype days.
In an episode of the Shelf, Dork Shelf chatted with developer Ian Campbell, the brains (and presumably body, unless Ian's figured out some sort of actual ghost in the shell nonsense) behind Bleed and Bleed 2.
Play Dead released an episode about death in VR and RIP special Volume Two, where host Gabby DaRienzo asks guests from season two what their favourite videogame deaths are.
Vertex Pop's Graceful Explosion Machine got love from CBC, Inner Space, Giant Bomb, IGN, Financial Post, Destructoid, Nintendo Wire, and Geek (as part of its "Switch Games That Aren't Zelda" series).  The Vertex crew also did a Reddit AMA, where they were asked gems like "Favourite pizza toppings?" and "Why did you guys do this to me?"
Okay! That's it! Get out!
Wait,  I was too hasty. Sit, sit. f you host indie game events and want your events or game organizing to be mentioned in newsletters to come, feel free to send calendar@handeyesociety.com any future events! And as always, Your Humble Digest Writer is always happy to read your press releases about your giant Unreal racing game or quick cry-typed emails about that 10-second Twine game you made hungover yesterday morning.