02 Apr

Attack on April Season 1: Event Roundup

Some tremendous news: so far 10 game companies have signed up for our new Studio Membership option, making it possible for us to run a free Camp Make-a-Game for kids in the Jane and Finch neighbourhood this summer! We'll be naming and raving about each studio in our next mid-month newsletter, but chances are you'll see some familiar names.

Slide a tip to your lich bartender Google Calendar. He has no idea why your insignificant mortal woes are a thing he has to hear, but he'll be sure to interject with life hacks and events as they are announced.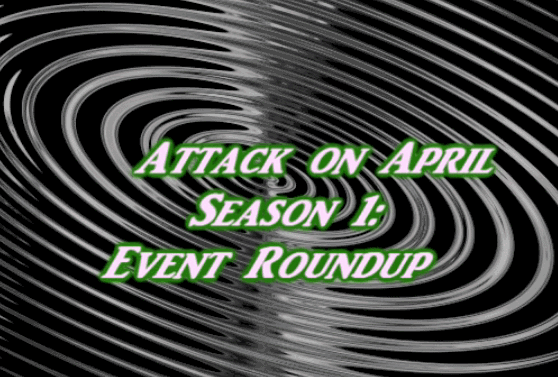 WHERE TO JAUNT – TORONTO GAME EVENTS
Monday, April 3
Everything's better sharp: your clothes, your eyeliner, and the letter C. Learn to code in C# with Dames Making Games (DMG)'s bi-weekly game dev book club.
Tuesday, April 4
Hyaaaa! Eyaaaa! Aeeeeyeh! Which for you non-Hylian fluent plebs out there, means the 2-Bit game club is back and will be discussing Legend of Zelda: Ocarina of Time this month.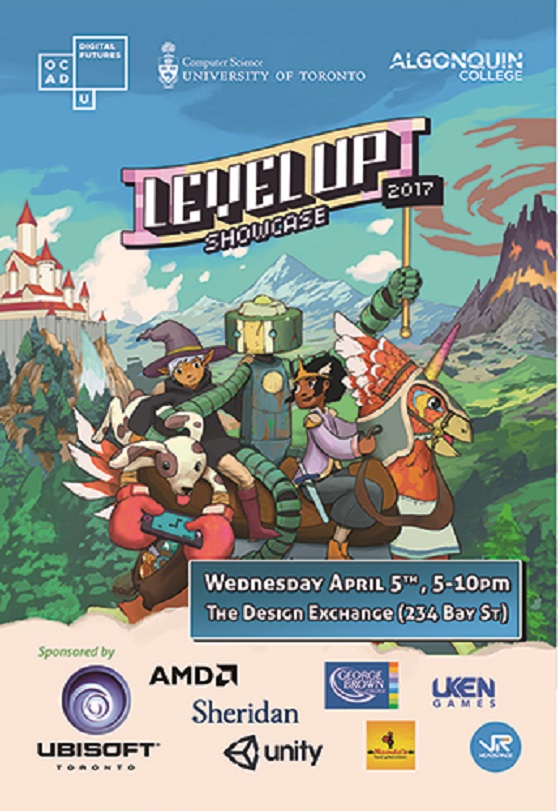 Wednesday, April 5
Student developers everywhere are donning their most hireable attire on Wednesday, praying to the anti-glitch gods, and heading over to the annual Level Up Showcase! With games from over 14 schools and a track record of drawing thousands of attendees eager to play shiny new indie games, this year's Level Up is bound to impress.
Saturday, April 8
Toronto's Twitch community is hosting an April meetup at Raiders eSports Center. Streamers xCaliGurlx, loveindatacos, and BabetronxPeteron will be showing up, along with local games Monumental Failure by Scary Wizard and Full Metal Furies by Cellar Door Games (which I will fully admit, I've been reading Furies as Furries, so I thought this game was about alchemist fursonas for the longest time). If you're a local indie dev who wants to showcase, get in touch with the organizers asap.
Post-publishing addition: Breakthroughs Film Festival is hosting Women In VR, a showcase of six virtual reality experiences by women developers. The exhibition is supported by DMG, and involves works by members like Bronwen Deurbrouck and Marishka Zachariah.
Sunday, April 9
So long, and thanks for all the tourneys! A & C World's gaming space is parting ways with its e-sports coil, and they're holding a goodbye party. Thankfully, A & C itself won't be closing so you'll still be able to get your retro game and cards fix from 'em.
Sundays: April 9, 23, 30
It's always best to be prepared for the worst case scenario. Like what if right before TOJam (starting May 5, subtle reminder nbd) your whole team flakes and your babysitter decides to finally elope with his partner in Iceland? Solve two problems with one program: Codezilla will turn your kids ages eight to 13 into game makers with their six-week Scratch program.
They maaaaay not be jam-ready in a month, but who knows? This time in May your baby offspring might be flexing programming skills and chugging root beer with the best of them.
Tuesday, April 11
Learn techniques for creating your own Machinima artworks with Clint Enns! Machinima is a genre of cinema in which video game footage is used to create movies or moving image art. Clint will lead a discussion on Machinima in experimental found footage practices, and show a diverse range of strategies and works. Sign up at InterAccess before space runs out!
Wednesday, April 19
Adam Clare's opening up a holistic detective agency. Scratch that, it's a holistic Designing Escape Rooms 101 workshop at Dames Making Games! Figure out how to puzzle out your puzzles by applying videogame mechanics to the physical escape room setting.
Friday, April 28
DMG members who participated in their noir-themed jam Feb Fatale this year will be demoing their games at the Transgression Showcase. Expect talks from creators, detect pulpy cocktails, and chat up some Girl Fridays, Guy Saturdays, and Genderfree Sundays.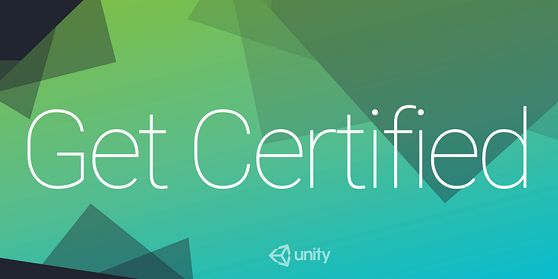 Saturday, April 29
Make a 3D VR/AR game from start to finish at DMG's double feature event Unity VR Roadshow and certified developer exam. The roadshow will teach participants how studios use the Unity engine. The exam will take that roadshow for a test ride. To register for the Unity certified developer exam or for more details, head to Eventbrite.
WHERE TO HAUNT – TORONTO GAME SOCIALS
Tuesday, April 4
Jamiroquai called, he wants you to cha-cha-slide over to DMG's monthly VR social.
Tuesday, April 11
Monthly open mic night Bonus Stage. Lately they've been livestreaming their talks, so if you've missed March's Bonus stage you can watch it via Eat Play Mingle's Facebook page.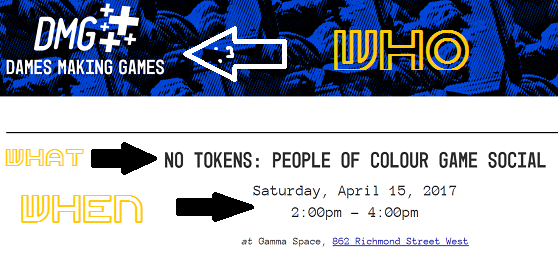 Saturday, April 15
Gaby Aveiro, Rokashi Edwards, and Altopunk have joined forces with Dames Making Games to host No Tokens, Toronto's first social for game developers of colour. Game makers of colour who are new, developing as a hobby, or as a job are all welcome. At Gamma Space, starts at 2 p.m.
Wednesday, April 26
Join the ranks of patrons drunkenly dying in Frogger at everyone's monthly favourite bar social Torontaru. At Get Well, starts at 8 p.m.
April ???
They aren't not always announced in time for these newsletters, but Gamma Space has Play Games With Friends and Make Games With Friends, usually every month! Check their events page to keep up with the times.
A BREADWINNER IS YOU – JOBS, GIGS, AND OPPORTUNITIES
The Different Games Conference is sizing down and coming to Toronto from Tuesday, May 30 to Saturday, June 2. Its Dadaist Arcade will run from Tuesday to Friday, and for it they want your strangest games. Completed and in-progress games from a variety of mediums are welcome. Deadline is Monday, April 10.
I dunno about you, but I really dig how TVO's trying to get kids through the hell that is EQAO with their interactive online presence. If you agree, you might want to apply for their interactive media specialist position.
Prodigy, the makers of a mathematical classroom game platform, has 16 open positions in Burlington.
GRIP is looking for a programmer with experience working in Unreal Engine 4. If you fit the bill, hit up chris@cagedelement.com.
Rockstar Toronto's got a couple of openings. Notables: some artist roles, an animation dev assistant, and an associate producer.
Jane Austen once wrote: "It is a truth universally acknowledged, that a senior programmer in possession of a hydro bill must be in want of a job at Gameloft." Or something like that.
If you're down with moving to Concord, Toronto Film School is looking for part-time game development and design instructors. They're asking applicants for three years of experience and at least some degree of social interaction. Because of, you know, that gangly beast known as the student body.
Cineplex posted a hot punctuation-deprived mess of an arcade attendant job posting, but from what I understand of it they need somebody at Canada's Wonderland to run arcade games and listen to guest complaints.
TOJam is dooming us all to insomnia from Friday, May 5 to Sunday, May 7. If you want to volunteer at Toronto's biggest game jam, email sid@tojam.ca. In terms of commitment, expect to do at least two shifts which will be 4-6 hours each, setting up, and tearing down. Capacities and commitment times will vary per volunteer. And don't forget, volunteering counts towards your 10 hours of volunteer Hand Eye Society membership!
Need a website to show off your game/art/music/portfolio? Chris Davies is a freelance web developer and long time volunteer with the Hand Eye Society that is looking for freelance work/clients. Check out his website at www.chrisdavies.xyz or get in touch with him at me@chrisdavies.xyz

MVP
This month's MVP is resident witch of orbs Jillian Wakarchuk, a Dames Making Games member and HES volunteer. Under magical duress, I can't say why you should never call her Jill, just know that you can dodge my unspeakable fate by avoiding that monosyllabic term at all costs.
I caught up with the narrativmancer (don't give me that red line, spellcheck!!) at a condemned greasy spoon, fresh off weaving her game It's For Melody, a tale of gay aliens, neo-veganism, and food security in outer space. It's part of the game anthology What Can I Get You? (which you'll hear more about in next digest installment).
Just as I was about to ask what weird or cool dev things she's been thinking lately, Jillian read my mind and telekinetically stated she was thinking about interactive fiction's (IF) divide between character and player choices.
"To me, that's what makes these stories resonate stronger with me because I have to commit to an action or choice that I as player need to be okay with on some level, but I'm also making that choice for someone else: the character," she said."
When asked what she thought about April as a month, Jillian blew vapour from her cup of damn fine damned coffee and said: "If you're a student or you remember being one, you know March is too many things at once and you probably cried a lot. April for me has always been a slow drag to the finish line while the world thaws around me and I remember what the sun feels like. Here is a motivational emoji spell to get you through: 🔮🌱💪🌞☔📚🍎🔮."
Thanks for chatting Jillian! And a big 🔮🌱💪🌞☔📚🍎🔮 to you too!
T-t-t-t-that's all folks! See you mid-April. This and every edition of the Hand Eye newsletter is thanks to contributions from our membership. Wanna join their esteemed ranks? Go on then, get!