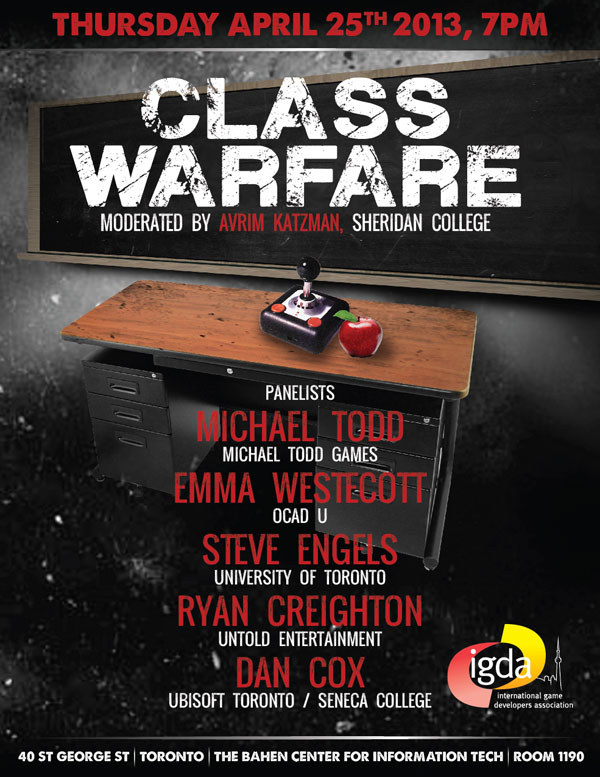 WHEN: Thursday April 2th at 7PM
WHERE: The Bahen Center for Information Tech – 40 St. George Street Toronto, Room 1190
We don't need no education — or do we? IGDA Toronto's latest panel discussion, Class Warfare, attempts to answer the question.
Join us on April 25 as a range of indie game makers (Michael Todd of Michael Todd Games and Ryan Creighton of Untold Entertainment), industry (Dan Cox of Ubisoft Toronto & Seneca College) and academics (Steve Engels of the University of Toronto and Emma Westecott of OCAD U) delve into the pros and cons of formal training.
Our panelists, (moderated by Avrim Katzman of Sheridan College) will address the current state of post-secondary game design programs and their value in equipping the next generation with the right tools to succeed in the industry. Join us after at 9 p.m. for our monthly social at Molly Blooms, 191 College Street Toronto.