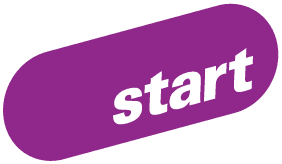 Free, Open to the Public
1 Week: Monday Sept. 13 – Friday Sept. 17
8am – 10pm Daily / closes Friday at 4:00pm
Gala: Thursday evening
www.thestartshow.com
facebook page
The goal is to promote "art games" created in Toronto and beyond. The plan is to let visitors play a variety of unique games, and let them decide for themselves which are art. This is the first START, and hopefully it becomes a yearly event with a strong "games as art" focus. START will be held at the Ontario College of Art & Design.
Everything takes place in one very large room, traditionally used to display paintings. 5 PC's will project games as large as possible – one projector is HUGE. It will be impressive. Visitors can drop by anytime (open daily until 10:00pm) including Thursday (the Gala). Playing games at OCAD on Monday/Tuesday/Wednesday evening will be a memorable experience – especially on that giant projector. During the day, we're expecting hundreds of students and hope to have people building games in the space. Due to time and budget constraints, we will mostly be showing PC indie games.
We're currently finalizing the games list. If you have game suggestions (including your own), e-mail jimmcginley-AT-rogers-DOT-com. The more obscure and less traditional the better.
– – –
Upcoming Dates
Sept. 9 Thu 7:30 – 9:00
IGDA Presentation: Longbow Digital Arts team talks about Hegemony
IGDA Social at Elephant & Castle afterwards.
Sept. 13 Mon 8:00am
START… starts!
Sept. 16 Thu 6:00 – 10:00
START Gala Night - details currently being ironed out.
Probably a presentation or panel – perhaps a cheese plate.
Sept. 17 Fri 4:00pm
START… finishes!
Sept. 18 Sat 7:00 – 11:00
The Indie Showcase – separate from START but just as awesome
The showcase will be more of a party and indie focused.
Sept. 9 – 19 – Toronto International Film Festival
Can't recommend the Midnight Madness audience and movies enough.
Oct. 2 – Nuite Blanche
The Arcadian Renaissance – 6 Indie Arcade cabinets will be free-to-play at the Bell Lightbox.